A recent BDO survey states that approximately 53% of Canadians live paycheck to paycheck. Statistics are shocking when 25% of the population say they cannot meet basic daily needs. These stressful circumstances can compound when unpredictable situations arise.
If you have been unsuccessful in borrowing cash from friends, family, or getting a personal loan from traditional lending institutions, online lenders could be a better alternative to complicated financial times.
The Quickest Way to Borrow Money
Technology has made many everyday tasks easier, including borrowing money. One of the quickest ways to borrow money is through online lenders. In addition, the internet provides an easy-to-use platform to submit a quick loan application for small loans to help cover your needs in an emergency.
The best part about applying online to borrow money is that this option is available to you 24 hours a day, 7 days a week. So there is no need to go into a storefront during business hours or travel across town to find an open location.
If you find it difficult to run errands after work or accomplish extra tasks outside of your routine, using online lenders, like Credit Club Loans, is a quick way to borrow money. This approach makes the entire process easier and less stressful, giving you peace of mind. You can fill out an online application form in your spare time and take less time out of your day.
Calculate your loan now!
Borrow Money Online
Securing funds online can come in various forms of borrowing options. Online lenders are here to guide you with a suitable method to help relieve some recent financial stress, from payday loans to credit card cash advances and more.
You do not have to see someone in person and explain your financial difficulties, alleviating any nervousness you may have.
Payday Loan
Online payday loans are easy ways to get a quick cash advance when facing sticky situations and need money fast. Emergency car repairs, unforeseen medical expenses, or an upcoming holiday are just a few reasons individuals use payday loans.
A typical payday loan with a reputable lender will have minimum requirements to meet. Some standard necessities include:
- Your contact information
- Current banking information
- Up-to-date source of income
A quick online loan agreement usually has a flat fee for a specific dollar amount. Credit Club Loans offers a competitive rate of only $15 for every $100 that you borrow.
Credit Lines
Credit lines offer an alternative funding option. Instead of applying online each time you need money, a one-time application can provide you access to funds up to $10,000 to use at your leisure.
Although you have open access to this money, you will only pay interest on the amount you use. However, many credit lines through online lenders can be steep and can be around a 46.93% annual rate.
Installment Loans
Installment loans allow individuals to borrow a more considerable amount of money that will need a longer time to pay back. Similar to personal loans, these high-interest installment loans can provide up to $10,000 worth of funds.
This loan agreement comes with flexible loan terms, making them an attractive choice for many situations. Many lenders can have funds to you in as little as one day.
Borrow Money Quickly
If you cannot get a loan from family members or friends, borrowing online might be your only choice to secure funds quickly.
Online money borrowing is easy for many individuals, even without a full-time job. Several lenders recognize all forms of regular monthly income, including employment insurance, child tax benefit, senior's benefits, and more. So if you can show a consistent income coming in, approval is simple.
However, lenders do have basic requirements when providing money quickly. Typically, you will need to give a piece of government identification, proof of address, up-to-date banking information, and monthly income verification. Some online loans may require alternative information, so explore all the options, as one method may be easier than another.
Once you receive approval, funds can transfer directly into your bank account in as little as an hour.
Borrow Money Instantly
Conventional loans can be cumbersome to secure for many individuals. Jumpin through all the hoops to borrow money can deter you from choosing traditional lenders. Making in-person appointments, filling out the loan application, and going through an extensive credit check can take time and be a hassle, especially if you are pressed for time.
Even after all this work, you may not be eligible for these conventional loans, making alternatives like those at Credit Club Loans a more viable option. In addition, online loan applications often do not require the extensive information that a local bank would, and have instant loan approval.
Best Way to Borrow Money With Bad Credit
While bank loans are options for individuals with excellent credit scores, the majority of people cannot meet minimum credit score requirements. Unfortunately, anyone can be in a position where their credit is not ideal and prevents them from borrowing money.
Thankfully, bad credit can no longer stop you from getting a loan at Credit Club. If you do not qualify for bank loans, there are several ways to borrow money online without high credit requirements. However, it is best to read all of the loan documents carefully.
Some lenders that cater to individuals with bad credit provide short-term loans with competitive interest rates. Some prerequisites for borrowing online with unfavorable credit can include a steady job for at least three months, an active bank account that accepts direct deposit, and are not in a bankruptcy situation.
The Easiest Way to Borrow Money
If you are stuck in financial distress and need cash quickly, it is easiest to borrow money through online private lending companies. Typically, lending companies have a simple online application you can fill out through their website. Depending on the application and loan, the turnaround time can be as quick as 15 minutes or within one hour.
Naturally, these lenders deal with individuals who have less-than-perfect credit or need money fast, so the typical approval rate is higher than you may find at traditional lenders.
Most online loan processes take only minutes to complete. You do not have to send in any additional paperwork, and everything is online. In addition, you can receive funds within minutes by using e-transfer, and many times, there are no credit checks for these much-needed loans.
Apply to Borrow Money
Credit Club make it easier than ever to apply to borrow money. Their online application form can take only minutes to complete, making the process convenient and straightforward.
Most lenders will require the same information. For example, short-term cash advances and payday loans ask for proof of employment or a guaranteed income source, contact details, and up-to-date bank account information.
However, larger high-interest loans and credit lines will generally require more information because a credit check is usually necessary for a larger approval limit.
Borrow Money Online in Canada
If you find yourself in a financial crisis, you might be considering an online loan. You are not alone in your troubles, as more than half the population of Canada requires the services of online lenders like Credit Club Loans. However, anyone can need help sometimes, and borrowing cash from friends or family can cause tension.
Professional online lending companies take the stress out of your financial troubles and help you take care of what is important. Credit Club Loans offers competitive lending rates, and all of their fees are online, so there are no hidden costs that will surprise you later.
Best Way to Borrow Cash Fast
Loans between friends are usually a bad idea, and if traditional loans are not an option, you might have to go with a small, short-term loan. The online loan approval process with Credit Club Loans is fast.
The best way to borrow money online is to select the right product to suit your needs. Whether it is a payday loan, cash advance, credit line, or high-interest installment loans, there are numerous ways to obtain money when you need it most.
FAQs
What are the eligibility requirements to borrow money online?
You have to be of legal age and a resident of an area where a lender is licensed to operate. You must provide proof of income for the past three months and your contact information. Additionally, you will need to have a bank account opened for at least three months. Some other loan products may require more information, depending on the amount you wish to borrow.
How quickly can I get approved and borrow money?
Online lenders like Credit Club offer instant loan approval in only a few minutes, and you can receive your money within an hour through direct deposit into your bank account.
How much can I borrow?
You can apply for up to $1,500.
How do I repay the amount that I borrowed?
You must pay a payday loan back in full on your next payday or within 14 days of the time, you received your money. After that, Credit Club will debit the amount from your account.
When is a Cash Advance right for you?
A Cash Advance may help you out if you have short-term financial difficulty and need cash fast.
How much do you need today?
If you need $1500 or less, a payday loan might be the best solution.
Most Canadians will experience financial difficulty from time to time. Whether it is the loss of an income or an unexpected expense, sometimes you need a little influx of cash to get over that hump. Borrowing money online can solve a temporary problem, but it is not a long-term solution to financial difficulty.
Get your loan with these 4 easy steps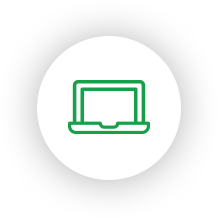 Apply online in minutes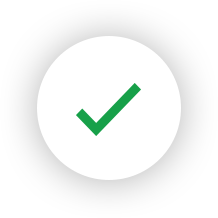 Receive instant approval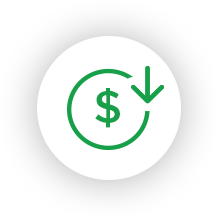 Funded directly in your bank account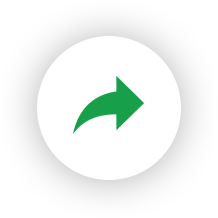 Repay upon your next payday
Apply for a loan now