Vancouver, British Columbia
Get an Online Payday Loans Vancouver Now!
For up to $1500
In as little as 30 minutes!
Apply now
How It Works
Apply Online in Minutes
Forget waiting in line or walking into a brick-and-mortar building. Vancouver residents can get an online payday loan from the comfort of home. You don't need to talk to strangers or explain your financial situation in person. You don't even need to leave your house. All you need is a device with access to the internet and a few minutes to spare.
This ease of access is helpful for busy people who might not have time between work, errands, and chores to make a pit stop to a physical location in British Columbia. An online payday loan application process is quick and available 24 hours a day, 7 days a week. This means that a payday loan in Vancouver is accessible to all hardworking people, even those working strange hours or multiple jobs and have trouble finding free time during regular business hours. Credit Club Loans is also one of the best providers of online payday loans that accept disability, employment insurance, as well as different forms of welfare and pensions.
The online payday loan application process only takes about 5 minutes, no matter the time, your location, or the size of the loan you're looking for.
Receive Instant Approval
When shopping for online payday loans, instant approval is key. Luckily, online payday loan acceptance takes no longer than the loan application does. Just as you can apply online 24/7, so too can you receive instant loan approval 24/7, anywhere in Vancouver. The entire loan process, from online application to loan acceptance to funds transfer, takes about 30 minutes, and is just as fast and easy – actually even faster – on weekends as it is on weekdays.
This is partly because we don't do credit checks of any kind, and also because you don't need to mail, email, or fax any documents to us. A customer service representative is available to answer questions, but there's no required back-and-forth with loan officers, bank tellers, or credit unions. No piles of paperwork or stacks of documents to pore over, no legalese to parse through. If you need quick access to financial resources in Vancouver, payday loans might be your answer.
Funded Directly into Your Bank Account
We offer online payday loans in Vancouver for as little as $100 and as much as $1500, with the exact amount determined by your regular paycheck. Whatever loan amount you're approved for will be deposited directly into your checking account via electronic fund transfer. This is a loan for when you need money immediately, so forget about checking the mail and waiting for checks to clear.
Repay Upon Your Next Payday
Payday loans in Vancouver are a bit like a cash advance on a paycheck. It's a small, short term loan just to cover unexpected expenses that arise before payday. You repay it as soon as you get your next paycheck. For every $100 borrowed, you pay back an extra $15, for a total cost of $115 -- so it's a cash advance plus a small fee. They're fast money for fast expenses, a loan for 14 days only at minimum, but up to 62 days if that's how much time you need. Once you've repaid your first two loans, you will be eligible for an installment loan, repaid in 3 installments within 63 days.
Calculate your loan now!
What Are Payday Loans?
A payday loan is one kind of short term loan in Vancouver, designed to keep you afloat until your next paycheck. It's extremely common to use these kinds of loans all across Canada, and especially in expensive cities like Vancouver. They allow people to access relatively small amounts of money immediately -- when you need to borrow $100 fast, no questions asked.
Though short term loans in general can last up to twelve months, a payday loan in Vancouver is taken out for a borrowing period of about two weeks or a month, or sometimes two months. It usually provides a much smaller amount of money than a personal loan and is repaid all at once, rather than in installments.
Payday Loans Vancouver - No Credit Check
Your bad credit history shouldn't determine your financial future. One of the biggest perks of an online payday loan is that no credit check is required to get cash. In Vancouver, you are eligible to borrow money even with bad credit or no credit history whatsoever. Even people with a history of bankruptcies in Vancouver qualify for a express loan. People with bad credit deserve access to loans as much as anyone else does, and payday lenders are some of the only services in Vancouver that make that possible.
Of course, it is still important for us to determine whether someone will be able to pay a loan back. This is why banks and other loan providers use credit scores. Instead, Credit Club Loans uses secure algorithms to check your bank account for other indicators of your financial situation, like regular direct-deposit paychecks. This verification process takes mere moments and is completely secure.
Get Your Payday Loan Fast
A payday loan is ideal when you need fast cash, right now. Whatever the reason, a payday loan is a quick and easy way to get Canadian Dollars into your pocket (or your bank account) in Vancouver.
From start to finish, the entire application only takes a few minutes. All you have to do is provide some basic information about your personal, employment, and banking details. It should only take a few minutes, even if you check and re-check your information for accuracy several times. In fact, it's so fast that we do encourage you to spend an extra moment going over your application before you submit it to make sure there's no mistakes that will keep you from securing your loan.
Once you have submitted your loan application, it will be reviewed and approved almost instantly by a highly secure and completely automated algorithmic system. It should only take about 10 minutes to hear back about how much money you have been approved for. It might take 30 minutes during our absolute busiest hours. You will receive a loan agreement together with your approval notice. As soon as you look over and sign the agreement, we will transfer the money to you immediately. If you have any questions, a customer service representative is available to answer them.
Most online payday loans in Canada email money transfers 24/7. Credit Club Loans certainly does. During Vancouver business days, we issue transfers three times per day, so you should have your cash in a few hours max. On weekends, the system is even faster – look out for an email with an e-check transfer in about five minutes!
Apply For A Payday Loan Online
Just as many people prefer online shopping to visiting a mall, there are countless reasons why people would rather shop for payday loans online. Not everyone is able to go to the mall or to an actual shop to apply for a loan in person, even if they would prefer to. And getting there is only half the battle. After that, there's lines to wait on, stacks of forms and paperwork to fill out, and questions to answer.
Online payday loans in Canada are a more convenient option across the board. Lines and forms and in-person interviews are replaced by a quick, easy, five-minute application that requires a minimal amount of personal information. The entire payday loan application process can be completed on a laptop from your couch or a cafe, or even tucked into bed on a smartphone. The application is processed immediately and funds are disbursed electronically.
Shopping for payday loans online gives you time to look through the terms and conditions of the loan payment, with easy access to search engines to help you understand everything. You don't have to speak to a human if you don't want to, but customer service representatives are available to help you if you want.
It may be fast and easy, but we take privacy as seriously as speed. The technology we use to approve your payday loan and e-transfer money is highly secure. We will never distribute your personal information to a third party, and we promise to protect your privacy with state-of-the-art technology.
Payday Loans Vancouver
An online payday loan through Credit Club Loans is one of the most accessible forms of short term loans that exist in Vancouver. You already know you don't need good credit (or any credit at all) to get a payday loan. In fact, all you do need to have in order to qualify for a payday loan is a checking account in your own name, a steady source of recurring income, and a working email address and phone number. That's it.
Applying for a payday loan is a straightforward and simple process. There are no piles of paperwork to read through, print, and sign, no sneaky fine print written in legalese. No hoops to jump through, no surprises, no sneaky terms and conditions. Achieving a payday loan in Vancouver is intended to be easy for anyone to understand.
Because you can do everything online, Credit Club Payday Loans are ideal for Vancouver residents with busy schedules or who work multiple jobs. You don't have to leave the house or go to a physical shop, which can be difficult or even impossible for people who lack access to transportation. Though you do need internet access and a device like a computer, tablet, or phone, all these are available for free at public libraries in British Columbia, and you don't need any special software. The online application is available at all times, all across Canada. And because the process is automated, you can be approved for your loan and receive your funds 24/7, even outside of Vancouver business hours. If you need $300 at 3 AM, it's available to you. By allowing people to receive 24/7 online payday loans, Canada has given people fuller control of their finances, because sometimes you need to borrow money outside of regular business hours.
Responsible Borrowing
A payday loan is a quick and easy cash advance to address a short-term financial problem. It is a loan for 14 days, designed to cover a few unexpected expenses and get back on track as soon as the next payday comes. It's not a long-term solution for deeper money trouble.
Remember that in Vancouver we charge 15% of the principal over the two week period. That's a total cost of $115 for every $100 borrowed. For every $100 borrowed, the total cost of borrowing is $115. Once you pay back your first loan on time, you will be eligible for an installment loan, paid back in increments over a longer period of time.
Make sure you understand repayment options, have a plan, and approach the situation with practicality and financial literacy. Head to the FAQ page or reach out to a customer service representative with any questions so that you can be absolutely confident about your decision and your ability to repay your loan on time.
Get your loan with these 4 easy steps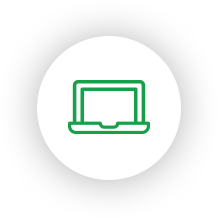 Apply online in minutes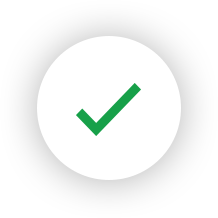 Receive instant approval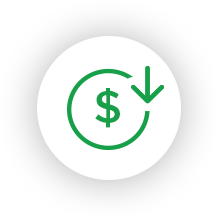 Funded directly in your bank account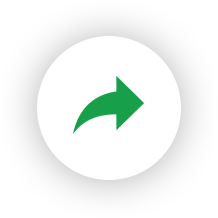 Repay upon your next payday
Apply for a loan now