Barrie, Ontario
Get an Online Payday Loans Barrie Now!
For up to $1500
In as little as 30 minutes!
Apply now
If you live in the Barrie area in Ontario and are strapped for cash, consider getting a payday loan. Not only are payday loans fast solutions to your financial issues, but now the process of obtaining them is more convenient than ever. If you're a Barrie resident, get your payday loan online today with this quick and easy process through Credit Club.
What is a Payday Loan in Barrie?
Are you in need of some fast cash while you wait for your next payday? We've all been there. In fact, more than half of Canadians live paycheck to paycheck. With most of the Ontario workforce struggling to keep up with the bills, residents need a little extra help now more than ever.
That's why payday loans are so helpful; they keep the hardworking men and women afloat through a short-term loan until the next paycheck comes in.
Payday loans are particularly popular in Barrie and other bustling metropolitan areas. Because they give customers access to small amounts of money, they're gaining popularity.
How Long Do Payday Loans Last?
Loans can be extended for up to 63 days and the maximum cost of borrowing is $15 per $100 borrowed. So the maximum cost of borrowing is $225 (on a $1500 loan). These loans should then be paid off within 14 days. After paying back the initial loan within the 14 day period on two separate occasions, you may qualify for an installment loan with more time to pay back your cash advance.
How Do You Pay It Back?
Because payday loans in Barrie are pretty small, it's common to repay a payday loan for 14 days as a once-off instead of long installments that are typical with other loans. Our cost of borrowing is pretty small: it's only $15 per $100 borrowed.
How It Works
It's one thing to be interested in a payday loan for 14 days, but it's another to navigate the process of obtaining a payday loan in Barrie, Ontario.
While most loan applications can be overwhelming, applying for a payday loan is easier than ever. Learn more below.
Apply Online in Minutes
Luckily, the online payday loan application process only takes about 5 minutes. That's why we're one of the best lenders around Ontario. No matter your location, applying online can take less time than brewing your favorite cup of coffee. With few qualification requirements, we get you what you need fast in Barrie, Ontario.
Another upside? You no longer have to wait in long bank lines. Instead, Barrie residents can get an online payday loan from the comfort of their homes. All you need is the internet, and you're well on your way to accessing payday loans in Barrie.
Not only is a loan for 14 days convenient, but because it takes so little time to apply, a short-term loan is accessible to those working multiple jobs or who have mobility issues that would otherwise prevent them from visiting a physical bank.
At Credit Club, we're one of the top providers of online payday loans that accept disability and various forms of welfare and pensions. Get to your next Ontario payday with less stress with a loan for 14 days.
Receive Instant Approval
When shopping for online payday loans, instant approval is key. That's why our online payday loan acceptance takes residents no longer than applying for the loan in the first place. From the online application to loan acceptance to the transfer of funds, the entire process from start to finish takes people no more than 30 minutes.
Do you want to apply on the weekend? No worries. Our application and approval times take just as long on weekends as it does on weekdays.
Have a poor credit score? No problem. We don't do credit checks of any kind, so you won't get subjected to that sting of disappointment from loan rejection. Our qualification requirements are simple: we just need your income, bank account information and some personal information such as your home address,phone number, and email address.
Customer Service
Often, Ontario residents have a hard time finding honest lenders to help supplement their income. If lending companies have burned you in the past, you might be wondering what the catch is. Often, banking customer service is a nightmare. From long hold times to unhelpful representatives, traditional banks are notorious for subpar customer service.
A customer service representative can answer questions, but there's no required back-and-forth with hard-to-reach loan officers or credit unions. This also means you can do away with extraneous paperwork or convoluted legal documents. If you need quick access to financial resources in the city of Barrie, payday loans could bring the income relief you've been searching for.
Funded Directly into Your Bank Account
Lending is our name and game. We understand that when you need cash, you need it. That's why we don't delay our customers. With our direct deposit, we drop the funds directly into your bank account. Whatever approved loan amount you get, there will be a quick direct deposit into your checking account through an electronic fund transfer in Barrie, Ontario. If your application is approved at night, weekends or Holidays you will receive your funds through email money transfer within minutes!
Fees Paid On Next Payday
There is no need to pay us back before the payday: the whole point of a payday loan is that you have financial stability until your next paycheck. Suppose you need a $500 loan for 14 days, or even a $1,500 loan, no problem. Join our other happy customers to see why we're the best loan company around.
As for how much in fees you have to pay, it's $15 dollars per every $100 borrowed on a loan for 14 days. That's a reasonably small fee for that amount of cash advance. Plus, once you've repaid your first two loans, you will be eligible for an installment loan, repaid in 3 installments within 63 days.
Calculate your loan now!
Payday Loans Barrie – No Credit Check
We all make mistakes. More often than not, people have worse credit than they would like.
That's why we believe a poor credit history shouldn't impact your financial future or stability. One of the biggest perks of an online payday loan is that no credit check is required to get cash. Anyone should be able to get a loan in Barrie, no matter their history.
That's right: you can still get approved for a loan despite having bad credit or no credit history.
To still make sure that you will pay your loan back, we apply sophisticated algorithms in your bank account to get a good understanding of your financial situation (like how often you receive paychecks). That way, even if you have poor credit, you can still be approved for a small loan.
Steps to Get Your Payday Loan Fast
Whatever the reason, a payday loan is a quick and easy way to get fast cash into your bank account when you get a payday loan in Barrie.
From start to finish, the entire application only takes a few minutes. The first step is to provide information about your personal, employment, and banking details. Are you worried about inputting private information? Only you and our secure algorithm have access to your personal information, so you're protected every step of the way.
Once you have submitted your loan application, our sophisticated automated algorithmic system will review your information. Within just ten minutes, you'll know what amount you have been approved for.
The next step is to sign a loan agreement. Once signed, we transfer the funds over to your account. Of course, it's vital that you read over the contract carefully. If you have any concerns, you can reach out to speak with a customer service representative.
Most online payday loans in Canada email money transfers 24/7. Credit Club is no exception. In fact, we issue transfers three times per day, getting your cash to you within hours. If your loan application gets approved outside of our business hours, make sure you keep an eye on your email inbox as the funds will be sent to you by interac email money transfer.
Apply For a Payday Loan Online
We've designed our loan application to take place online, so no matter what is happening in the world, you still have access to quick, speedy financial relief.
There are several reasons why it's better to get a payday loan online. Whether it's taking care of a house full of kids or working three jobs, we know that your time is precious. Don't spend your hard-earned free time standing in line at the bank!
Online payday loans in Canada are more convenient for every hardworking Canadian. Not only is it more convenient, but it's less invasive. You don't have to spend your Saturday telling a stranger the details of your financial history.
Instead, complete the entire payday loan application process snuggled up in bed on a Sunday morning. The application is processed immediately, and funds are disbursed electronically.
Shopping for payday loans online in Canada gives you time to look through the terms and conditions of the loan payment, with easy access to search engines to help you understand everything. You don't have to speak to a human if you don't want to, but customer service representatives can help you if you wish.
But just because it's fast and convenient doesn't mean we compromise your privacy. The technology we use to approve your payday loan and e-transfer money is highly secure. We will never distribute your information to a third party, and we promise to protect your privacy with our sophisticated technology when you get a payday loan in Barrie.
Payday Loans in Barrie
At Credit Club, we've designed our online payday loan to be one of the most accessible forms of short-term loans in Barrie, Canada.
In addition to not needing strong credit, all you need to have to qualify for a payday loan is a checking account (it must be in your own name), a steady source of recurring income, and a working email address and phone number. That's right: even if you have bad credit, you can still get a loan.
We hate sneaky application processes. With other loans, there's the fine print, exorbitant fees, and a detailed application process. All of that means one big headache.
That's why we wanted our payday loan to be straightforward. Forget piles of paperwork; long gone are the days where you have to spend hours combing through the fine print. Getting a payday loan in Barrie is easy, honest, and accessible for all.
Cash Whenever You Need It
Do you need cash in the middle of the night? No problem. At Credit Club, we created a system that gives you money when you need it most: even if it's outside our Canada business hours.
The online application is available at all times, all across Canada. Since the process is automated (it doesn't need a representative to be there during the application), you can be approved for your loan and receive your funds 24/7, even if it's outside of business hours.
That means that if you need money at 3 in the morning, we got you. By allowing people to receive 24/7 online payday loans, you can now borrow money outside of regular business hours.
Responsible Borrowing
However, like with any loan borrowing, it's important to be realistic about your financial situation and not get yourself into any worse financial waters.
Remember that a payday loan is just that: a loan to get you to your next payday. It's designed to be a quick and easy cash advance to alleviate short-term, unexpected financial problems that arose due to unforeseen expenses.
It's also critical to remember that we charge 15% of the principal over two weeks. That's a total cost of $115 for every $100 borrowed. Once you pay back 2 loans on time, you will be eligible for an installment loan, paid back in increments over a longer period.
It's crucial that you understand your repayment terms and options and that you have the necessary information to make the best decisions. Have a look at our FAQ page or get in touch with a customer service representative with any questions so that you can be confident about your decision and ability to repay your loan on time.
Final Thoughts
Need some payday loans in Barrie? You can borrow up to $1,500 for a payday loan to reach financial stability in the Ontario area of Canada. By choosing Credit Club Loans, you get the ability to achieve financial stability anytime, anywhere.
Get your loan with these 4 easy steps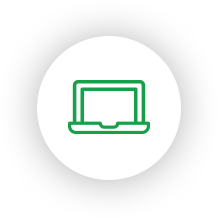 Apply online in minutes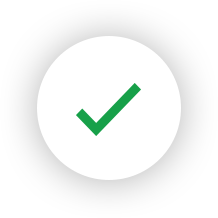 Receive instant approval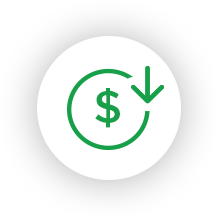 Funded directly in your bank account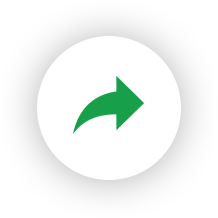 Repay upon your next payday
Apply for a loan now