How much would you like to borrow?
Payday Loans in British Columbia
Only Takes Minutes to Apply Online
Now there's no need to wait in a long line or walk into an actual building for a payday loan. British Columbia residents can now get an online loan right from their couch. There's no need to explain your financial situation to strangers. There's no need to walk out of your house or talk to anyone in person. All you need to get a loan in BC is a few spare minutes and a device that can access the internet.
If you're too busy with work, errands, chores, and taking care of loved ones to stop into a store, then the ease of getting an online payday loan in BC just got better. Our online payday loan application process is available any time of the day or night, no matter the season, and takes just a few minutes.
British Columbia payday loans are available to everyone, including those that have work hours outside of the norm or have multiple jobs to juggle, and finding time during the day when stores are open is a challenge. In addition, Credit Club Loans does online payday loans and accepts disability and different types of welfare and pension.
You can get approved for your online payday loan application in just 5 minutes, and it doesn't matter when you submit, where you're at, or how much money you're looking to borrow.
Get Approval Instantly
Instant loan approval is critical when you're looking for payday loans in BC online. If your acceptance for an online payday loan takes much longer than it took you to fill out the loan application form, then there's something wrong.
With Credit Club Loans, the whole loan process only takes about 30 minutes. That's filling out the application, getting your loan accepted, and transferring funds into your account. Not only can you apply online 24/7, but you can also get instant loan approval 24/7 with easy and speedy service both on the weekdays and more quickly on the weekends.
With how fast we get the money to you, it should be no surprise that credit checks aren't something we do, and we don't need any documents mailed, emailed, or faxed to us. We always have someone from our customer support team available to answer any questions you may have.
There's no exchange with credit unions, bank tellers, or loan personnel to get your loan approved. There's no paperwork piled high or documents with complicated legalese to pour over or parse through to understand what you're getting into. Payday loans might be your answer if you need access quickly to financial support in British Columbia.
Deposited Directly into Your Checking Account
If you need extra cash fast, we provide online payday loans in British Columbia. Your regular paycheck determines the amount you receive, but we offer anywhere from $100 to $1,500. The loan amount you're approved for goes straight to your bank account via an electronic fund transfer or sent within minutes by email money transfer.
So when you need money immediately, this is the loan for you, and you don't have to worry about it getting lost in the mail or waiting for a check to clear.
Pay Us Back On Your Next Payday
Think of payday loans for residents of British Columbia as cash advances on your next paycheck. It can cover unexpected expenses that crop up in between paydays since it's a short-term loan that isn't much money. You'll repay all of it when your job pays you again.
It's a cash advance plus a small fee, so the cost of borrowing for every $100 will be $15 on top of that, totaling $115. So, if you borrow $300, then the total cost of borrowing you'll have to pay back will be $345.
To begin with, it's quick and easy cash for unexpected expenses that you'll pay back within 14 days unless you receive an extension which can extend it up to 62 days. After you've paid back the first loan or two, you'll become qualified for a special type of loan, which you can repay over the course of 63 days and 3 installments.
Get your loan with these 4 easy steps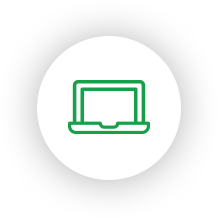 Apply online in minutes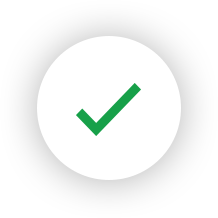 Receive instant approval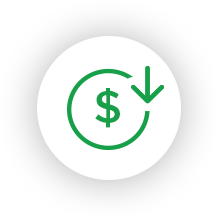 Funded directly in your bank account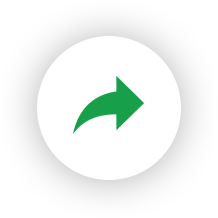 Repay upon your next payday
Payday Loans - What Are They?
Payday loans are designed to help you with unexpected expenses that crop up until your next payday and are just one kind of short-term loan in British Columbia. Many people use them, and they're quite common all over Canada, especially in provinces like British Columbia where the cost of living can be high.
These loans are perfect for when you need to borrow $100 quickly without the third degree, as they allow people to receive fairly small amounts of money instantaneously. Unlike traditional loans, which can last up to a year, payday loans in British Columbia are taken out for a very short borrowing period, roughly two weeks.
Sometimes they can go for longer, typically never more than 63 days, but unlike personal loans, payday loans are repaid in one lump sum rather than a set amount every month since it's such a small amount of money. Once the loan has been repaid, you can reapply for a new one, should the need arise.
Payday Loans British Columbia - No Credit Check
Whether you have a bad credit score or no credit history whatsoever, it shouldn't impact your chance of being approved for a payday loan. Getting a British Columbia cash loans doesn't require a credit check with an online payday loan, which is one of its biggest perks.
In British Columbia, even with no credit or bad credit, you're eligible to borrow money. Even those in British Columbia with several bankruptcies are eligible for a payday loan. Payday lenders help people with bad credit get loans and they are some of the only ones in British Columbia that do.
Still, it's essential to make sure that people are capable of paying a loan back. Unlike other banks, financial institutions and loan providers who use your online credit scores, Credit Club Loans have secure algorithms that see if you'll be able to pay the loan back.
These algorithms will access your bank account and check for indicators that you'll be able to pay the loan back, like regularly direct deposited paychecks. Not only is doing it this way completely secure, but it can verify your eligibility in just moments.
One of the Fastest Payday Loans You'll Receive
When you need fast cash immediately, a payday loan is ideal. And no matter the reason for needing the money, a payday loan is the way to get money into your wallet and bank account in British Columbia as fast as possible.
The application process takes anywhere from five to fifteen minutes from start to finish. First, you'll need to provide some personal information, where you work, what bank you use, and some banking info so we can use our algorithm to check that you can pay a payday loan back.
It's so fast that it wouldn't hurt to take an extra glance or two and go over your application, making sure everything is accurate before you send it. You don't want any mistakes preventing you from getting your loan.
Once you've sent in your application, it will be looked at and approved right away by our highly secured and automated system. It shouldn't take more than 10 minutes after submitting your loan application to hear back about your approval and how many Canadian Dollars you can get as long as there's a lull in business.
However, during our busiest hours, it can take up to 30 minutes to get approved. Once our technology looks over your information, you'll receive an approval email. After you've read and signed the agreement, we'll send the money to you straight away. A member from our customer support team is available to answer any questions.
Credit Club Loans and most other lenders that use online payday loans in Canada are on the ball with email money transfers no matter the time of day. We send transfers any time of the day in British Columbia, so it shouldn't take long to get your cash. Email Money transfers are even faster during the off-hours and weekends, and you'll get an email with your transfer in five minutes or less!
Calculate your loan now!
How to Apply Online For A Payday Loan
People prefer to shop online rather than go into an actual store or a mall, just as many would rather search for online payday loans from their smartphone or laptop. And going to apply for a loan in person is just time-consuming. You still have to get through the lines, paperwork and answer a ton of questions. And that's before you get approved.
It's no wonder that online payday loans are the more agreeable option in Canada. Something that could take hours is reduced to just a simple application that requests the minimum when it comes to personal information.
The application process for a payday loan is so simple that all you need is a device with internet. You can apply for a payday loan anywhere, even curled up in bed with your smartphone. Your application is immediately processed, and your funds electronically disbursed.
It's incredible how much less stressful shopping for a payday loan online is. You can take your time to look at the loan agreement without being rushed, and you have online search engines so you can understand what you're reading. Of course, if you'd like to talk to a customer service representative, they can answer your questions.
No matter how quick and easy it is, we take your privacy protection as seriously as we do the speedy process of our applications. We make sure the technology we use is the safest out there, from approving your payday loan to transferring money to your bank account. We continuously keep our technology up-to-date and state-of-the-art to protect your personal information. We will never sell or give away personal data to a third party.
Payday Loans British Columbia
One of the most attainable kinds of short-term loans in British Columbia is an online payday loan through Credit Club Loans. You've already learned that you don't need good credit to get quick money in the form of a payday loan.
The only things you need to get approved for a payday loan are:
- A personal checking account under your name
- A job or other source of income
- An active email address that you check regularly
- A phone number where we can contact you, just in case.
Applying for an online payday loan in Canada is a simple process. It should be easy for anyone to understand how to achieve a payday loan without loads of paperwork with fine print or surprising hoops to jump through with complicated terms and conditions.
Credit Club Payday Loans are perfect for British Columbia residents with hectic schedules or multiple jobs because you can do everything online in a few minutes. There's no need to go outside to a physical shop, especially if you don't have reliable transportation access.
Even if you don't have internet at home, you can find many places with free wifi such as libraries, coffee shops, or fast-food restaurants. There's no special software, and all you need is a laptop, tablet, or smartphone. The online application for a payday loan is available 24 hours a day, seven days a week.
Because the process is fully automated, it means you'll receive your cash 24/7, no matter what time it is. Canada has given people fuller control of their finances by allowing residents in BC to receive an express loan day or night.
Responsible Borrowing
If you have a short-term financial problem you need to address, then a payday loan in BC is a quick cash advance. It's designed to handle a few expenses that crop up suddenly and then get back on track when the next payday comes, which is why a payday loan is a loan for 14 days. However, it's not a long-term solution for more in-depth financial money problems.
Just keep in mind that there is a 15% interest rate on the principal in British Columbia over the 14-day period. So for every $100 you borrow, you'll be paying $115 back with the cost of borrowing. That's how payday loan borrowing works. When you pay your third loan back within 63 days, then you can qualify for installment loans, allowing you to pay us back in smaller chunks over longer periods.
Remember to be practical and have a plan when it comes to repaying a payday loan. Understand your repayment options and understand the terms and conditions before signing a loan agreement. If you have any questions, you can reach out to a member of our customer support team or head over to the FAQ page. We want you to be confident about your decision to apply for a quick loan and your ability to repay your loan back on time.
British Columbia Locations
Credit Club is a licensed lender in British Columbia. Not all cities are listed, we cover the province as a whole
Abbotsford, Burnaby, Chilliwack, Courtenay, Kamloops, Kelowna, Mission, Penticton, Prince George, Surrey, Richmond, Vancouver, Victoria
Get your loan with these 4 easy steps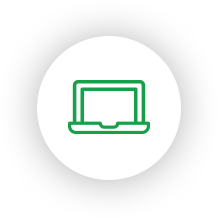 Apply online in minutes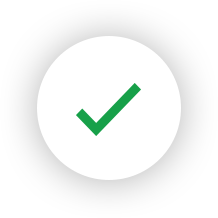 Receive instant approval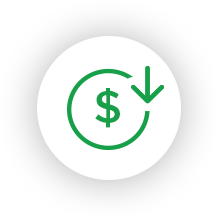 Funded directly in your bank account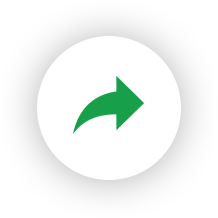 Repay upon your next payday
Apply for a loan now