Some of the many situations that cause people to seek same day loans in Canada include medical bills, a massive home repair, and suddenly needing to pay for daycare. Even if you have family or friends you can borrow from, doing so can be an embarrassing and uncomfortable situation.
That's why payday loans are useful. They allow you to cover emergency medical expenses until your next paycheck, reducing the number of disruptions in your life. Best of all, you can get a same day loan without a credit check, meaning your credit score will remain unaffected.
Calculate your loan now!
What Are Payday Loans?
Payday or same day loans are a way for Canadians to access extra money for emergencies between paychecks. These loan amounts are often smaller, starting around $100 and increasing to $1,500 based on how much you make.
Best of all, you can get this money quickly and without a credit check. That's a massive difference from traditional financial lenders in Canada, where the wait time can take weeks for approval and money arrival.
When comparing personal and payday loans, you must repay payday loans all at once. In contrast, you can repay personal loans over time. The reason for this difference is that payday loans are to help you with a small emergency loan between paychecks.
Understanding No Credit Check Loans
Under normal circumstances, a financial institution pulls up a hard inquiry of your credit history. The institution then decides to approve or deny your application based on your previous borrowing track record.
In contrast, no credit check loans, which is the case with many payday loans, use non-credit methods to assess your ability to repay the loan. Examples of items they'll analyze include:
- Proof of employment
- Bank information
- Total income
Poor credit history can follow you around for a long time, no matter how hard you're working to fix it. So, by taking out a same day loan, you don't have to worry about the lender making a decision based on a credit check. And since they don't do a credit check, there isn't the risk of your credit dropping temporarily as a result of it.
The same goes for bankruptcy—you can get a same day loan even if you've gone bankrupt. Same day loan lenders understand that people's situations change and that everyone deserves a chance.
So, instead of utilizing credit checks, same day loan lenders in Canada have special algorithms that can determine your ability to repay a loan based on the basic details they ask you.
One of the best ways to set yourself up for a Canadian same day loan is by holding a job with a consistent stream of direct deposit paychecks.
Advantages to Same Day No Credit Check Loans in Canada
Going through the process of securing a loan is stressful enough without the added fear of waiting to see if a poor credit score will impact a financial institution's decision. So, below are some of the most significant benefits of choosing instant payday loans over traditional loans.
Quick Approval
Gone are the days when you need to wait for days or weeks to know whether you'll receive a much-needed loan. Instead, you'll have a response about your same day loan in under 24 hours and often within minutes. That's because payday lenders don't have to tackle credit checks.
Near-Immediate Access to Cash
Same day loan lenders understand that you have pressing bills or people to pay. Therefore, once you receive your loan approval, they'll send your money fast directly to your bank account.
Credit Doesn't Matter
Do you have bad credit? No problem. Same day loan lenders in Canada are more concerned about your current ability to repay the loan than your credit history.
How To Get a Same Day Loan in Canada
Getting a same day loan in Canada is as easy as filling out a simple form online. It'll ask for basic information, but your lender will never use the details you provide them to run a credit check. The goal of these loans is to get money in your bank account fast so that you can use it for whatever emergency you're experiencing.
By signing up for your Canada same day loan, you won't have to worry about lining up at a cash store, printing out your bank statements, or faxing documents. Instead, you'll complete the entire process online, even receiving your money electronically instead of through the mail.
Applying for a same day loan in Canada typically follows a four-step process. You won't have to battle with loads of paperwork, printing documents, or faxing signed copies.
1- Fill out an online application with information about your job and salary, your age, address, and bank details.
2- Receive approval nearly instantly.
3- Wait for the funds to arrive in your bank account.
4- Repay the loan in full with all associated fees when you get your next paycheck.
Tip: Ensuring your bank details are accurate is vital. That way, your lender can electronically transfer your payday loan, ensuring there aren't snags keeping you from receiving the money you need.
How To Repay Your Loan
Repaying your same day loan is an easy process, as the deductions will come directly from your bank account. But before that happens, your lender will assess your financial situation, ensuring they offer you a loan that's within your means to repay.
As a result, you can expect to have a positive relationship between you and the lender. People of all backgrounds and work are welcome to apply for a same day loan in Canada. In fact, because of how fast the process is, it's often a preferred route compared to working with a bank.
So, you'll be able to receive and repay your loan with little hassle and without ever having to undergo a credit check.
There's a flat fee for every amount you borrow. For example, you have to pay $15 for every $100 loan. So, if you borrow $200, you'd need to pay $30 for the cash advance.
Under most circumstances, you'll have 14 days to repay your first loan. However, your lender may grant you as many as 62 days if you need more time. After you prove that you can repay two same day loans on time, you'll be able to apply for loans with three installments.
Get Instant Approval
You won't have to undergo the time-consuming and sometimes embarrassing situation of visiting a brick-and-mortar bank and stating your case why you need a same day loan. Instead, you can obtain same day loans in Canada with the comfort and anonymity of an online application.
Not only will you know whether you're approved for a same day loan within minutes of applying, but you can do so at any hour of the day or night. That means you won't have to juggle filling out the application between jobs or during your lunch break.
If you're on disability, welfare, or a pension, no worries—same day loan lenders consider all of these as legitimate income sources.
Furthermore, if you apply on the weekend, you can expect an even faster loan approval time. Should you need support at any time, simply contact the 24/7 customer service, who will be happy to help you.
Fast Money Transfers to Your Bank Account
You need a same day loan because you need money now, not weeks from now. That's why these loans are advantageous over standard loans—credit checks don't delay their arrival, and your Canadian dollar loan goes directly into your bank account.
The amount of loan your lender approves you for will depend on your paycheck amount. So, once you indicate the amount of loan you need, and assuming they approve you for it, the money will go directly to your bank account.
Therefore, all you'll need is a checking account. That's right—you don't have to wait for a bank to send you a check and then twiddle your thumbs while waiting for the check to clear.
After you receive loan approval and sign the agreement, you'll receive the money through an electronic fund transfer to your bank. Wire transfers typically happen three times per day, so you usually only have to wait a few hours at most before being able to use your loan.
What about weekends when the banks aren't open? Surprisingly, if you apply for a same day loan over the weekend, it goes even faster. You'll receive your money via an e-check, which only takes around five minutes. Try having that kind of turnaround time from a traditional bank loan!
Applying for a Same Day Loan in Canada
As with any product you'd buy at the store, it's important to do your due diligence when shopping for a same day loan. It's crucial to read the terms and conditions to know when you have to pay back your loan, interest rates, and the consequences of not paying on time.
As long as you provide your accurate personal details, you can expect the process from application to approval to take no more than 30 minutes, but often much less.
Privacy is a cornerstone of same day loans. So, choosing a reputable company that doesn't sell client information to third parties is essential.
Advice on Responsible Borrowing
Same day loans are an excellent way to cover unexpected expenses that pop up between paychecks. These are not massive loans, but instead, a small sum that's reasonable for you to pay back based on your income.
When signing up for a same day loan, you should be confident that you can repay your loan within 14 days. Since your lender will directly remove the money from your bank account, it's crucial that you leave enough money in your bank after receiving your next paycheck.
Using same day loans is not a good fit for people who suffer from major financial setbacks or spending addictions. Therefore, you should only use these loans if you need to cover a sudden and temporary short-term expense.
Final Thoughts on Same Day Loans in Canada
Express loans are an excellent fit for people with sudden expenses who have less than ideal credit scores. As long as you can prove you have a job and a steady paycheck, your lender will work with you to offer a loan amount that's reasonable for you to pay back.
That way, you can get financially back on your feet quickly without falling into debt with high-interest credit cards or uncomfortable family loans.
Get your loan with these 4 easy steps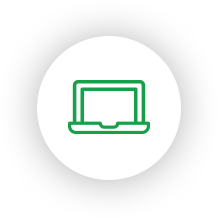 Apply online in minutes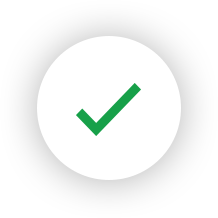 Receive instant approval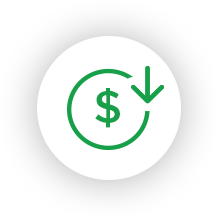 Funded directly in your bank account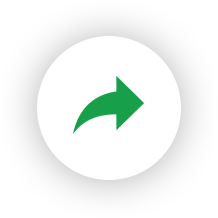 Repay upon your next payday
Apply for a loan now