Brampton, Ontario
Get an Online Payday Loans in Brampton Now!
For up to $1500
In as little as 30 minutes!
Apply now
When times are tough, people in Brampton look for solutions that help them get through to the next paycheck. Personal loans are a good option for those with good credit scores. But for others, it's not possible. That's where payday loans come in!
Calculate your loan now!
How The Application Works
If you've never been a payday loan customer in Brampton out before, it can be a confusing process. Let's walk through some of the things you can expect from a payday loan application to get your loan online.
You Can Apply in Minutes
One of the benefits of modern tech is applying for a payday loan from your own home. This means that Bampton residents don't have to worry about talking to a stranger about their finances or explain the situation. Instead, you have to go to your device with an Internet connection and fill out the application in just a few moments to obtain your funds.
This easy access means that busy folks who don't have time in between jobs, or who are constantly on the run, don't have to stop at a physical location in Brampton, Ontario to get their application filled out. Instead, the online payday loan application process happens quickly and is available 24 hours a day, seven days a week. You can become one of our customers from anywhere in Ontario, Canada!
Your Work Hours Don't Matter
Those who work the night shift or multiple jobs in Brampton, Ontario can benefit from this as well! If you're not normally able to get into the payday loan office during normal hours, the online application means you can apply for a payday loan without having to set an alarm or take off from work. Also, at Credit Club Loans, we accept disability, welfare, and pension cheques, making us one of the best providers of online payday loans out there.
The online payday loan application process takes about five minutes. It doesn't matter what time you fill it out, what your location is, or what amount of online loan you're wanting to take out.
You Have Near-Instant Approval
When you're in the market for online payday loans in Brampton, getting approval instantly is critical. Online payday loan acceptance generally takes about as long as the application itself takes to fill out.
So, you can apply online at any time of day and receive acceptance for that application at any time, anywhere in Brampton. The loan process, from application to acceptance to the transfer of funds, takes about 30 minutes. Applying on a weekday is usually no different than applying on the weekend, either!
This is because Credit Club Loans doesn't run credit checks at all. We also don't need any documents mailed, emailed, or faxed over to us. You can always talk to customer service if you'd like, or if you need help with the process, but there's no need for any of that if you don't want to do so.
We try to cut back on the paperwork and legal hurdles to make the process as fast as possible. Fast access to financial aid for Brampton residents can be just a payday loan away.
Receive The Funds into Your Bank Account
Right now, Credit Club Loans offers online payday loans in Brampton in loan amounts between $100 and $1,500. We use your paycheck to determine the amount we can loan out. Whatever amount you are approved for will then deposit into your account via an electronic transfer fund.
The point of a payday loan is that it's an option for financial emergencies in Ontario, Canada, so searching your mailbox or waiting for your bank to process the check doesn't meet that goal.
Repay the Next Time You're Paid
Payday loans in Brampton work similar to cash advances. These loans are small and short loans meant to cover unexpected costs that come up before your payday. You'll repay your loan as soon as you get your next paycheck. For each $100 you borrow, you'll pay $15 more in interest. In other words, you'll pay $115 for every $100 you borrow on a payday loan, increasing your total cost of borrowing to a maximum of $1,500.
The point is that these loans are fast money to use on sudden expenses in Brampton. The loan repayment period is a minimum of 14 days but can go for as long as 63 days. Or, if you repay the first two loans you take out, that makes you eligible for a third loan - an installment loan you do a total payback on in three installments over the next 63 days.
Get your loan with these 4 easy steps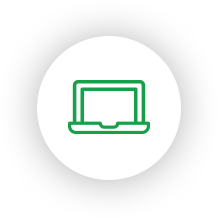 Apply online in minutes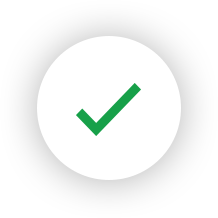 Receive instant approval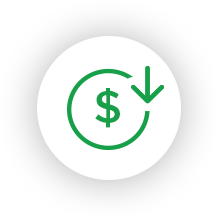 Funded directly in your bank account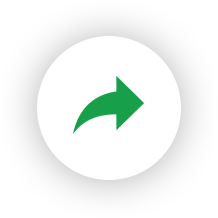 Repay upon your next payday
What are Payday Loans?
A payday loan is a short-term loan in Brampton similar to a cash advance that can help you meet expenses until the next paycheck. It's common to reach out for these kinds of loans all over Ontario, Canada, mostly in costly cities. These loans allow folks to access smaller amounts of cash quickly, with no questions.
Usually, a short-term loan tends to last for twelve months. However, a payday loan is borrowed between two weeks and a month. It could also be two months, depending on the borrower. Payday loans also provide a smaller amount of cash than personal loans. Also, these loans have a total payback in one lump sum instead of through installments.
No Credit Check Needed Payday Loans in Brampton
Poor credit history doesn't determine the financial future of you or your family in Brampton. One huge perk of payday loans is that there is no credit check needed and that they don't impact your credit score. In Brampton, you can borrow cash from local lenders with poor credit, or even no credit history at all, if needed. Even folks that have had a bankruptcy in Brampton can qualify for payday loans.
Those with poor credit scores should have access to a loan, much like anyone else. Payday lenders are one of the only lenders in the Brampton, Ontario area that offer that service. However, it's important that your lender figures out how the payday loan will be repaid. That's why traditional banks and loan providers rely on the credit score - to find out how reliable you are as a borrower.
What We Use Instead of a Credit Score
Credit Club Loans uses a secure algorithm to review bank accounts to understand the financial circumstances of the Brampton borrower, such as looking for regular direct deposits. We have the verification process down to just a few seconds and keeps you and your bank account secure.
Get Payday Loans Fast
A payday loan is best for times where you need cash fast. Whatever your reason for needing it may be, payday loans are a quick and easy way to get cash in Brampton, Ontario.
In total, the online application process only takes five to ten minutes. You just have to provide some information on the application website. This should take no more than a few moments, including checking and rechecking the information for its accuracy. The process is fast enough that it's encouraged that you spend some extra time with the application when it's done to make sure that there are no mistakes before you submit it.
What to Expect After Finishing the Loan Application
Once you submit the application, the application gets reviewed by our secure and automated algorithm. The automated check needs around 10 minutes to see how much money you have been approved for. However, this could take up to 30 minutes during the busiest hours of the day.
Once the approval for the payday loan goes through, you receive the loan agreement form in your email. Once you've had a chance to look over the loan agreement and sign it, we transfer the agreed amount of money to you. If you have questions, don't forget that customer service is there to help you!
How Long Will the Transfer Take?
The majority of online payday loans in Brampton use email money transfers all day. Credit Club Loans does, as well! On Brampton business days, transfers get issued three times a day. So, it should also take three to four hours for you to receive the money you borrowed.
At night, weekends and Holidays, our system works almost in an instant - our system sometimes clears the transfer in as little as five minutes! Regardless of when Brampton residents apply, your loan amounts of $100 to $1,500 will arrive soon.
Applying for a Payday Loan
Just like many people would rather do their shopping online than going to the store, there are reasons why some folks would rather shop for payday loans online. Some folks cannot go to the mall or other shops in person. Getting to the physical location in Brampton can be a hassle as well. Waiting in lines, filling out stacks of paperwork, and answering endless questions can be a slog to get through for a payday loan, too.
This means that online payday loans are more convenient than getting a payday loan from a physical location in Brampton. Long lines, paperwork, and teller questions are replaced with a quick, five-minute application process that asks for some personal and banking information.
The payday loan application process can be done on your couch with a laptop or tablet, or even on your smartphone while you're tucked away in bed. As always, the application processes electronically, and the funds transfer via direct deposit.
The Benefits of At-Home Applications
Shopping for Brampton payday loans online give you the benefit of reading the loan terms on your own time. The ability to review the information at ease and in the comfort of your own home can be reason enough to skip over the physical store in Brampton and go straight for the online application.
We don't sacrifice privacy for the sake of this speed and efficiency, though. The technology used to approve your payday loan fast and easy, and transfer the money to your bank account, is secure. We do not give your personal information to third parties, and we protect the data that you provide us so that it doesn't leak to the world.
Payday Loans Brampton
Online payday loans through Credit Club Loans are among the most accessible forms of short-term loans in Brampton. As we mentioned earlier, you don't need a good credit score, or a history of credit, to get approved for a payday loan. All you need to qualify for a payday loan is a checking account in your name, a steady source of recurring income, and a working email address and phone number.
Applying for a payday loan in Brampton is straightforward. There are no stacks of paperwork, no fine print written in legal jargon, or extra hurdles to jump over to get through during the process. We try to make acquiring a payday loan in Brampton as quick and easy straightforward as it can be.
What Credit Club Loans Offers You
Since you can do all of this online, a Credit Club online loan is best for Brampton residents with busy work schedules or those who work two or more jobs. You won't have to leave your home or go to a physical bank location. This means that this process is easier for those that don't have reliable transportation.
You will need an Internet connection and a device that connects to the Internet. This could be like a laptop, tablet, or smartphone. However, computers are available at most libraries in Ontario, and you don't have to use anything other than our website to fill out the application.
You can fill out the application at any time all across Brampton. This process is automatic, and you can get approved for the loan 24/7. giving people better control over their finances as you can now borrow money at times other than normal banking hours from local lenders.
Summary
A Brampton payday loan is a cash advance service to handle sudden financial problems for our customers. It's a short term loan and is designed to help you handle unexpected expenses. This way, you can get back on track until the next payday comes.
These loans aren't a solution for more serious money troubles, so make sure you have your other financial issues resolved first. Remember, there is a 15% fee on top of the principle in Brampton payday loans, which will increase your total cost of borrowing. Once you pay the first loan back, you are able to apply for an installment loan. This kind of loan allows you to do a total payback of the loan in a few payments instead of the usual lump sum.
Also, ensure you understand your repayment options. Create a plan so that you handle the circumstances with a clear view of what you'll do on the other side of the loan approval. Check out our FAQ page, or contact customer service, if you have questions about getting a payday loan in Brampton. We want you to be confident in this decision to apply online for a loan with us and your ability to pay back these online loans on time.
Get your loan with these 4 easy steps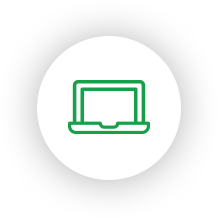 Apply online in minutes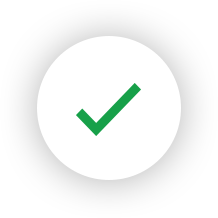 Receive instant approval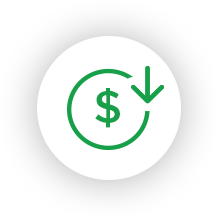 Funded directly in your bank account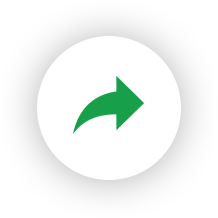 Repay upon your next payday
Apply for a loan now