Scarborough, Ontario
Get an Online Payday Loans Scarborough Now!
For up to $1500
In as little as 30 minutes!
Apply now
Making your paycheck stretch from one payday to the next can be difficult with rising costs and unexpected expenses. Credit Club Loans is here for you if you live in Scarborough, Canada, and need help to keep you afloat until your next payday.
Apply Online in Minutes
We cut out the need to leave work early to visit a lender in person during their business hours. Credit Club Loans empowers you to apply for a loan via our online application. This process reduces the stress of going to share your financial needs with someone face-to-face.
Our payday loan application is available online 24/7, so you can log in on your computer, phone, or tablet to start the process immediately. We also accept disability, employment insurance, and certain types of pensions and welfare, simplifying the process of getting the loan you need.
Instant Approval Gives You the Money You Need
The ability to apply online is just part of the reason Credit Club Loans is the ideal payday loan solution. It takes only minutes to fill out, and we approve just as quickly. The immediate response reduces stress levels because you can apply for a loan on your lunch break or while picking up the kids and know you'll have the money you need.
Don't worry about your credit score when applying with Credit Club Loans because we don't run a credit report, which can subtract points from your score. Instead, we look at your bank account and proof of income to verify that you can repay a loan, making the process quick, taking 30 minutes at most.
Once we approve your request, we'll send a loan agreement. After we have your signature, we'll transfer the money to your bank account. This streamlined process means you can have a medical emergency in the morning but have the funds you need by the afternoon.
Calculate your loan now!
No Repayment Until Your Next Payday
Payday loans are like cash advances. Credit Club Loans will give you the money you need until you get it back with your next paycheck. You then repay us the borrowed amount and fees, catching you up with your financial obligations.
Since a payday loan ranges from $100 to $1,500, the repayment period is shorter than a typical bank loan. You usually repay the loan with your next paycheck, meaning your loan could last as little as seven days or as long as 14. We can also offer extended repayment periods for higher loans, giving you up to 62 days of the loan.
How Do Payday Loans Work?
Payday loans are minor loans that help customers meet their needs between paychecks. You'll get a small amount of money and have a quick turnaround time to pay it off. The low stakes of these loans make it easier for people with bad or no credit to get the money they need.
In Scarborough, there's no need to run a credit check on a customer before loaning them a small amount. Payday loans are standard due to the high cost of living, so we understand that you might need additional funds to get through to your next paycheck.
Getting a loan through your bank or credit union involves a lot of paperwork and a waiting period. You must apply with detailed information and wait for the institution to run a credit check and decide how much money they'll loan you.
Credit Club Loans understands that emergencies happen. Payday loans simplify the entire process to make your life easier and get you the cash you need immediately. If you need money for car repairs, medical bills, or unforeseen expenses, you don't have the time to wait for a bank's approval.
Credit Club Loans provides personal loans for any amount up to $1,500. This money is enough to help you until you get your next paycheck, but it isn't so much that you'll worry about paying it back. Our fees are minimal, just $15 for each $100 you borrow.
Use the loan to pay off your emergency expenses and then pay it back with your next paycheck. Our typical loan terms are 14 to 17 days, which gives you time to earn another paycheck after you use the emergency loan. However, we allow extensions based on your projected paydays. It's possible to have 62 days to pay back your loan.
How To Apply for an Online Payday Loan in Scarborough with Credit Club
You can apply for a payday loan through Credit Club Loans from any device with an internet connection. Our application is available online 24 hours a day, seven days a week. Gather the following information before you apply:
- Email address
- Phone number
- Bank account in your name
- Proof of steady income
Enter this information on the form and submit your application. It takes just a few minutes to apply, and you can save your data to an account, so it's easier to submit information for your next payday loan.
We'll get back to you as soon as we can with an approval and loan agreement for you to sign and return. Once you sign and submit the contract, we'll transfer the loan into your bank account in five minutes or less, making the process quick and painless.
Can I Get A Payday Loan in Scarborough Even With Bad Credit?
At Credit Club Loans, we understand that financial emergencies don't care about your credit. You can face emergency medical bills whether you have thousands in the bank or nothing. With this in mind, we don't let bad credit interfere with your ability to get the financial help you need.
Since payday loans are lower amounts and have a quicker due date than hefty bank loans, you don't need an excellent credit history for eligibility. Instead of a credit check, we view your bank account algorithms to determine the typical frequency of your deposits and withdrawals.
This information verifies your income and shows that you can repay the loan on your next payday. Our method eliminates the hit of a credit check on your report while ensuring you get the loan you need.
Responsible Borrowing Practices and Avoiding Non-Payment
Payday loans are best for people with a regular income but who encounter unexpected expenses. You never know when a car wreck will happen or a dental problem will require emergency medical attention, and those bills pile up quickly. A payday loan is the right choice if you can benefit from a loan of up to $1,500.
People who need more than $1,500 or don't have regular income to repay the loan will benefit more from another option. Payday loans are short-term solutions for people who need money quickly but will have no problem paying it back. If you're in financial trouble, you should check with a bank or credit union for a more significant loan to help you get back on your feet.
Though payday loans are smaller than standard ones, you'll still encounter some fees. Credit Club Loans has a $15 charge for every $100 you borrow, and you'll incur additional fees if you can't repay the loan by the due date. The loan agreement outlines all the key terms and repayment options.
Know that your payday loan is a temporary solution to help you get back on your feet and aim to pay it off with your next paycheck. This approach ensures you get the help you need during a tough time and will stay afloat with some help from Credit Club Loans.
Get your loan with these 4 easy steps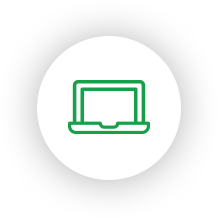 Apply online in minutes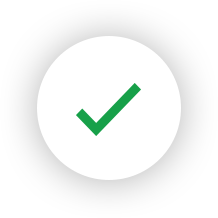 Receive instant approval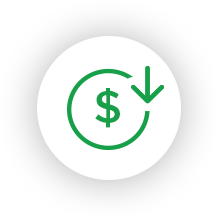 Funded directly in your bank account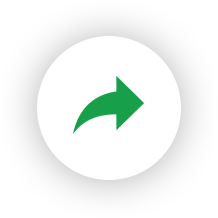 Repay upon your next payday
Apply for a loan now