How much would you like to borrow?
Payday Loans in Toronto
If you find yourself in an emergency and need financial assistance, it's good to know you have options. With online payday loans Toronto, you can get the help you need from the comfort of your own home. Our professional customer service agents are happy to help you from start to finish. With a few simple clicks and a simple online application form, you'll be back on your feet.
What Is a Payday Loan?
In Toronto, Canada, a payday loan is available to help you over while you wait for your next payday and give you the financial security you need to stay afloat. This financial resource allows people to instantly access small amounts of cash, as little as $100 without any hassle.
The borrowing period for a Toronto payday loan usually varies from two weeks to one or two months. The differences between payday loans and personal loans are the sum of money you receive and the repayment period. Personal loans get repaid in one instance, and payday loans get paid back over time in reasonable payments.
Payday Loans in Toronto No Credit Check
If you have poor credit history, that shouldn't affect your ability to get payday loans. What's the considerable advantage of getting an online short-term loan? You don't need a credit check to get the money. You can request a cash loan from an online lender in Toronto even if you don't have any credit history or bad credit.
If you have suffered financial strain and bankruptcies in Toronto, it should not disqualify you from receiving the payday loan. Those with bad or little to no credit are still hardworking people who deserve to get a payday loan if necessary. A payday lender in Toronto is one of few viable options that will make this a possibility.
Yet and still, we have to evaluate if someone can pay their loan back by next payday. Loan lenders and banks use your credit score to make this determination before the loan agreement. At Credit Club Loans, our customer service agents utilize algorithms that are secured to review your checking account as an indicator of your finances.
Something as simple as receiving consistent paychecks that get direct-deposited helps us know whether you're likely to repay your payday loans. This secure process of verification only takes one moment to complete.
How to Apply for a Payday Loan in Toronto?
If you need to get quick cash right in a hurry, securing the payday loan will help you. No matter the reason, a payday loan seamlessly puts Canadian Dollars in your Toronto bank account.
Applying does not take much time; the whole online application form process takes a few minutes at most. You need to provide simple information about your bank account, your person and your employment details.
Soon after you've given us the loan application to review, we immediately start working, and you can get approved instantly by an automated system. The confirmation process typically lasts close to 10 minutes, and you'll receive a notification about the amount you're approved for. However, during the busier hours, it could take up to 30 minutes to receive confirmation.
The confirmation will include an agreement that you must review, coupled with an approval notice to get a payday loan. Once you've looked at the contents and signed the agreement, the money will get transferred to your bank account instantly. Our dedicated customer service agents are happy to help you if you have any concerns or questions about the process.
In Toronto, many online short term loans will send you an email with the link to an email money transfer 24 hours a day, 7 days a week. Credit Club Loans provides email cash transfers in an instant. Transfers get issued up to three times every day during our regular Toronto business hours. That means that you can receive your money within a few short hours.
On Saturdays and Sundays, our system operates even faster. You can expect to receive a notification via email in about minutes. Our email money transfer is available immediately!
Online Payday Loans Toronto
Thanks to online payday loans available in Toronto, Canada, doing interviews in-person, completing cumbersome forms and lines are all replaced by an expedient and simple 5-minute process that requires very little of your personal data.
The online payday loan form for applying can be submitted from a laptop or while lounging around using your smartphone. Your application gets reviewed and processed straight away, and your cash gets deposited electronically.
The process of shopping for a payday loan online allows you to view the conditions and stipulations for loan repayment. You can use search engines such as Google to assist you; understanding these terms without the help of a person is well within the realm of possibility. However, if you're trying to get a payday loan and need assistance, a customer service representative can give you the assistance you need.
Although this process is easy and quick, we do not take privacy very seriously. We use highly secure technology to payday loans and e-transfer your cash. We promise to protect your loan information with the latest technology and never share your personal data with any third party.
Instant Payday Loans in Toronto
Securing an online payday loan with our company is among the most easily accessible loans in Toronto, Ontario. It should be duly noted that you do not need any credit or good credit to secure a payday loan.
Moreover, the only qualifications you need for an online payday loan in Toronto are to have your name on a banking account. You'll also need a steady and reliable source of income and an email address with a phone number to reach you. You can receive a cash advance via an Interac E-Transfer in little to no time after your payday loan application.
Therefore if you need an emergency loan of $400 at 3 AM, you can secure the funds! Allowing people to secure an online payday loan only gives them better control over their finances without much hassle. Financial emergencies come at the most inopportune moments, and you need a quick loan to provide funds outside of regular business hours for this very reason. You can meet your loan needs in a short timeframe.
Get a Payday Loan Online in a Few Minutes: Any Resident of Toronto
Instead of standing in a long line or having to walk into a building for a loan, try a different approach: a payday loan online to meet your loan needs
A Canadian citizen can apply for an online payday loan while at home. It can feel a little embarrassing to explain your financial situation to someone in customer service that you don't know, and we get that.
Better yet, if you need a payday loan, you don't need to leave your residence to obtain extra funds to tie you over. Complete the entire loan process today; if you have a device with internet access and a few minutes to apply, you can get an online payday loan today in Toronto. Get your money immediately!
Accessibility
The mobile and computer accessibility of the payday loan application service is perfect for those that are busy and don't have the time between chores, errands, and work, to make a trip to a building in Toronto. The online payday loan application is a quick and easy process that you can complete seven days a week, at any time of the day.
That means that a payday loan in Toronto is available to all hardworking individuals, regardless of the hours they work or if they have to work more than one job. It's a hassle to adhere to regular business hours when your schedule doesn't permit you to do so.
Here at Credit Club Loans, we have excellent customer service, and we are one of the premier online payday loan providers. We pride ourselves on versatility. We accept social assistance, welfare, pensions, and disability as well to repay your online payday loan.
For a borrower in Toronto, our online payday loan application won't take you longer than about five minutes to complete. No matter your location, the loan amount, or the time of day, we've got you covered in your time of need.
Quick Approval - Instantly
One of the key features of an online payday loan is instant approval. What makes this process so simple is that online payday loan approval doesn't take much longer than the actual loan application. You can apply in Toronto for the payday loan 24 hours a day, seven days a week, and you can also receive instant loan approval and instant funding in the same time frame within Toronto.
It will take you around thirty minutes to do the payday loan process from the moment you apply to the time the funds hit your bank account. You can also rest assured that this process will be as quick and straightforward on the weekends as it is on most business weekdays. Sometimes it goes even faster!
Our speedy processing times are primarily due to a lack of credit checks on our end. You're also not required to email, mail, or fax any documents to our facility. We have customer service agents ready and waiting to answer your questions and give you more information.
However, you don't have to have the typical conversation that you'd have with credit unions, bank tellers, or loan officers. We won't give you a stack of papers to look over that contains a lot of legal jargon. Instead, we're here to offer Toronto residents a quick and efficient way to attain financial resources via our short-term loans.
Get the Funds Deposited Directly to Your Bank Account
Our customer service offers online payday loans in Toronto from as low as $100 to as much as $1500. The exact amount of the payday loan will be determined by your usual paycheck. The loan amount you get approved for will be directly deposited into your checking account through an electronic fund transfer.
You'll have instant access to this money right away, no need to constantly check the mail or wait for your check to clear. Payday loans in Toronto are available today.
Repay Us on Your Next Payday
Payday loans in Toronto are similar to cash advances. Our short term, small loan for 14 days will help you to cover any unexpected expenses that pop up before your payday. When you get your next paycheck, you repay the loan. The maximum allowable cost is $15 per $100. For a $400 loan, the total cost will be $60 in borrowing costs and $460 in repaying costs. That is another benefit of our online loans; the repayment plan for this cash advance comes with a small fee.
We offer fast money to cover your expenditures. Get a payday loan for 14 days at a minimum, or as many as 62 days if you need more time. After you've repaid the first two loans that you receive, you become eligible for a payment plan or installment loan that you repay in three installments within 63 days.
Borrowing Responsibly
The loan lasts for 14 days and assists you with unanticipated expenses. Furthermore, with a payday loan, you can get back on track as soon as your next payday arrives. Keep in mind this is not a solution to heftier debt, but a temporary assistance offer.
Be mindful that a payday loan in Toronto comes with a 15% fee of the principal for 14 days. Specifically, this means that the maximum charge or cost of borrowing permitted in Ontario is $15 per $100 lent. Once you've paid back your very first advance in a timely manner, you can pay back your next loan over time.
Be sure that you understand your payment options and approach them with financial literacy and practicality. Don't hesitate to visit the Frequently Asked Questions page or ask a customer service agent to ensure that you are confident that you can repay the loan in time.
Get your loan with these 4 easy steps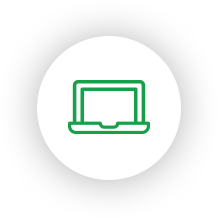 Apply online in minutes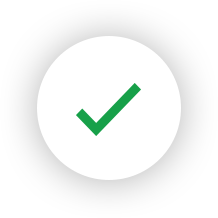 Receive instant approval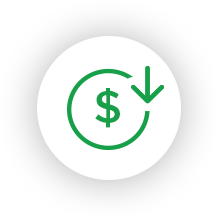 Funded directly in your bank account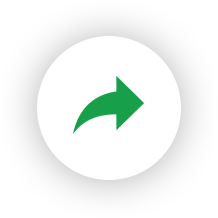 Repay upon your next payday
Apply for a loan now