London, Ontario
Get an Online Payday Loans in London Now!
For up to $1500
In as little as 30 minutes!
Apply now
The majority of the residents in Canada apply for payday loans to take care of necessary and abrupt/unexpected expenses that come up every month. Payday loans are beneficial and are a valuable alternative to many individuals dealing with different circumstances, such as falling short on utility bills or rent and costly vehicle repairs.
Apply Online in Minutes
If you reside in London,Ontario, Canada, you must understand that obtaining an online payday loan has become easier than ever. Gone are the days when people used to create time in their busy schedules to see a lender in person.
The stress and hustle of explaining and convincing a stranger about your financial situation are all past. As the world evolves and things change, anyone can request a payday loan online in minutes. You only need a good internet connection through your mobile device or computer.
At Credit Club, we understand how busy life can get at times. To most Ontario residents, finding time to visit a lender physically is impossible, especially during business hours. Juggling between family commitments, work, and other crucial errands can be overwhelming. Therefore, the only viable solution London, Ontario residents can incorporate is using online lenders.
If you know the situation, don't hesitate to access our easy and quick online payday loans. Our services are available 24 hours, seven days a week.
Credit Club assures help to any individual in need. We are amongst the few providers that welcome disability, employment insurance, and different forms of pensions and welfare.
Get Instant Approval for Your Payday Loan
With Credit Club, you experience a straightforward process of applying for an online payday loan and even quicker approval.
For the application to be successful, Credit Club will only need a few basic pieces of information, including your banking specifications and your personal and income information.
However, during your application, Credit Club doesn't return to your credit history or complete a credit check. Even though most lenders reject applications from applicants with poor credit scores, Credit Club will only seek information about your current income status to dictate eligibility.
We incorporate a highly secure system with automated algorithms to review your loan application effectively. The reviewing process can take up to 30 minutes, which depends on the time of day. We strive to offer our clients immediate approval responses, so you're not kept waiting long.
After approving your loan, we'll send you a loan agreement and an approval notice that you'll review and provide your signature to show you agree to the terms. You'll then return the signed documents to us and immediately receive the requested loan amount in your bank account.
Our helpful and experienced customer service representatives are always available and ready to answer any questions concerning the approval process.
Repay the Loan on Your Next Payday
Payday loans differ slightly from long-term loans that other lenders offer. These short-term loans typically range between $100 and $1500 to help individuals take care of crucial expenses without warning.
As such, payday loans act like cash advances on someone's paycheck. This means you'll repay the loan when you receive your next paycheck.
Payday loans are indeed a quick and easy way to get emergency cash. They incorporate a $15 fee for every $100 you borrow. For instance, it will cost you $230 to obtain a $200 payday loan.
These loans also have a loan term, set for approximately seven days minimum. However, depending on your income, you can extend this loan term.
Additionally, it's possible for huge loan amounts to exceed your next payday. If you need additional time to repay huge loans, it can be stretched up to 62 days.
What Are Payday Loans?
Payday loans refer to cash advances that help individuals sort short-term financial matters. The borrowing terms for these loans are 17 days, and then you repay the loan on your next payday.
This scheduling is crucial as it assists you in getting back on your feet as fast as possible. However, it's vital to note that payday loans only offer short-term solutions and aren't a good option for individuals with critical financial issues or those requiring over $1500.
How to Apply For an Online Payday Loan in London, Ontario, With Credit Club
London residents in Ontario can apply online for their payday loans through Credit Club. We offer this service 24 hours, every single day. Our effective digital platform provides enough flexibility to request this loan type at your convenience. It will only take a few minutes to complete the process and receive your approval notice.
To be eligible/qualify to apply for an online payday loan in London, you need the following:
- A valid email address
- A working phone number
- A bank account (active) in your name
- Proof displaying consistent and steady income
It's quite straightforward to apply, compile all your information and start the process on our easy-to-navigate platform. New clients may require additional time to incorporate their details to complete their applications.
However, if you've been a customer before, completing the process with previous information is simpler since you'll only have to update and confirm where necessary.
After filling out the required fields on personal details, income history, and bank account details, click the Submit Application button.
It should take you a few minutes to receive the approval notice. This notice should accompany a loan agreement for you to provide a signature.
Once you agree to the terms regarding the payday loan, we'll transfer the requested cash directly to your account, which should take 5 minutes or less. For this case, requesting a payday loan through Credit Cash is ideal if you need immediate cash.
Can I Get a Payday Loan in London, Ontario, Even With Bad Credit?
At Credit Club, we understand that people sometimes face financial difficulties affecting their credit rating. Nevertheless, a poor credit history shouldn't dictate whether you should or shouldn't take care of unforeseen emergencies, placing you at a disadvantage.
The good thing is payday loans differ from the usual traditional bank loans. The benefit of these small loans, requested over a short period, is that we don't necessarily conduct a credit check to determine your eligibility.
Additionally, we consider critical circumstances like bankruptcy, which may limit your options for getting fast cash from other lenders.
In London, Ontario, you can qualify for an online payday loan even when facing bankruptcy, poor credit, or a lack of previous credit history. All our clients deserve a chance to access loan options, even those facial financial difficulties.
Naturally, it's still crucial we check a client's eligibility for a loan using other methods. So, instead of depending on credit scores like other lenders, Credit Club incorporates certain algorithms to look at your bank account to obtain indicators that you'll manage to repay the loan. These algorithm checks concentrate on income verification and consistent direct deposits.
Responsible Borrowing Practices and Avoiding Non-Payment
An online payday loan is advantageous to many Ontario residents since it assists them in dealing with urgent financial situations.
Before taking up a payday loan, review the loan agreement and scrutinize the repayment options. As stated in the terms, you'll incur extra fees if you fail to repay the payday loan. Therefore, after analyzing the repayment terms, make arrangements to pay the loan in full at the agreed period to avoid additional fees.
Online payday loans are a convenient option for dealing with short-term financial issues. With these loans, you can pay that utility bill, repair your car, or deal with those immediate necessities. Alternatively, alternative options other than payday loans exist to help you deal with long-term repayment plans or serious debts.
Get your loan with these 4 easy steps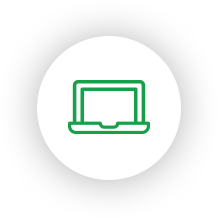 Apply online in minutes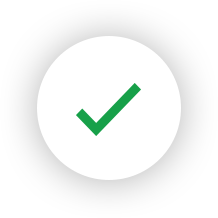 Receive instant approval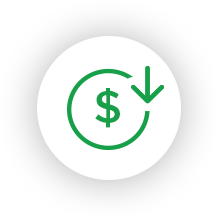 Funded directly in your bank account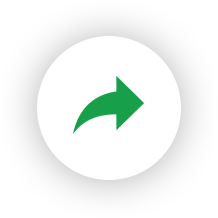 Repay upon your next payday
Apply for a loan now