Sault Ste-Marie, Ontario
Get an Online Payday Loans in Sault Ste-Marie Now!
For up to $1500
In as little as 30 minutes!
Apply now
People in Sault Ste-Marie, Ontario, Canada, benefit significantly from online payday loans. This is because these loans allow you to get emergency cash and take care of urgent financial matters while you wait for your paycheck.
Apply Online in Minutes
For Sault Ste-Marie residents seeking to secure a payday loan online, there are more options than ever before. You no longer need to miss work and walk into a lending institution. With a smartphone or computer, you can start the process of applying for a payday loan in a matter of minutes.
We dislike dishonest application processes. Some lenders in Canada have fine print, ridiculous fees, and lengthy application processes. With Credit Club, the days of spending hours perusing through heaps of documents are a thing of the past. Applying for a payday loan in Sault Ste-Marie is simple, transparent, and open.
If you're in need of a payday loan, you can apply anytime, day or night. Credit Club prides itself on being a friend in need since we're among the select lenders who accept disability, and other types of social security benefits.
Calculate your loan now!
Approval for Your Payday Loan Is Practically Instant
Credit Club doesn't just make it simple to apply for an online payday loan. We also ensure the approval process is expedient.
The application process lasts for about five minutes. So, you can fill out the form at your convenience, like during the lunch hour or after cooking supper.
We'll ask you for essential details, including your name, address, and banking preferences. You can be confident we won't run a credit check nor reference your previous credit rating. Whereas many lenders look at things like your credit history, Credit Club only checks your salary when assessing whether you qualify for a loan.
We rely on a safe, secure system with an automated algorithm to evaluate loan applications. Once you've filed the application, you can expect a first reply regarding your loan request to quickly follow.
You'll be sent a loan agreement and an approval notice to sign as soon as you get approval. Once you finish the paperwork and send it back to us, we'll deposit the loan proceeds into your bank account.
Our friendly customer representatives are ready to offer assistance if you want clarification or to ask queries about the approval process.
Make Loan Repayment When You Receive Your Next Paycheck
Payday loans are not like traditional long-term loans from banks. They usually range from $100 to $1,500 and are meant to fix emergency expenses temporarily. In that context, they're identical to salary advances, and you must repay them when your next salary arrives.
Payday loans are a convenient means of getting cash quickly, carrying a $15 fee for each $100 borrowed. If you need $400, for instance, you'll spend $460 for a payday loan.
A payday loan's term is typically kept at seven days minimum but may extend beyond that. It could take longer, depending on the date you're set to get paid. And the good thing is that Credit Club keeps getting better.
If you make on-time payments on your first two loans, we'll consider giving you a bigger loan amount that you may return in three equal portions in three months.
What Are Payday Loans?
Payday loans are a form of cash advance that allows straightforward, pain-free access to money you need quickly. They're better for handling emergencies than long-term budgeting needs. The average loan term is 17 days, and you must repay it when you receive your next paycheck.
The expedited schedule ensures you are back on track as soon as possible without resorting to hefty, high-interest loans. Payday loans are not the best option if you require over $1,500. So, if you're facing significant financial troubles, remember these loans are only short-term remedies.
How To Apply for an Online Payday Loan in Sault Ste-Marie With Credit Club
Credit Club's online application is available to Sault Ste-Marie residents around the clock every day of the week. As we are a digital service, you can apply whenever it's most convenient and receive a confirmation response within minutes.
There are some requirements that you need to meet to be able to apply for an online payday loan in Sault Ste-Marie. They include:
- Documentation demonstrating that you have a regular and reliable source of income
- An active bank account bearing your name
- A valid phone number
- A working email address
Even if you're a first-time client, the online application process is simple and easy to follow. All you will need to do is provide these details and start the application process on our user-friendly digital portal. What's more, if you're a repeat client, your details already exist in your user account, so all you'll need to do is wait for confirmation from us.
After entering your name, address, phone number, email, and bank details, you can submit your application by clicking "Submit Application." It should take a few seconds to receive your approval notification and the loan contract for signing purposes.
If you accept the payday loan terms, we'll deposit the funds into your bank account in under five minutes. So, if you're in a financial bind requiring quick cash, a payday loan from Credit Club could be the solution.
Can I Get a Payday Loan in Sault Ste-Marie Even With Bad Credit?
We're conscious of the fact that not everyone has a clean credit history. And in all honesty, a poor credit score should not prevent you from meeting immediate financial obligations.
Fortunately, payday loans are not like conventional bank loans. With these shorter-term loans, we don't run a credit check or look at your credit background to determine if you qualify. We also recognize that insolvency can limit your access to rapid financing with some lenders.
A negative credit score, no credit background, or even insolvency won't necessarily prevent you from being approved for an online payday loan in Sault Ste-Marie. We firmly believe that people of all backgrounds should have access to credit.
Understandably, it's still necessary to assess somebody's suitability for a payday advance without a credit check. Credit Club employs specialized algorithms to analyze a borrower's bank account for proof that they can repay the debt. These automated checks screen for regular direct deposits and proof of income.
The screening process is safe and secure. We guarantee non-disclosure of your private information to a third party and maintain confidentiality.
Responsible Borrowing Practices and Evading Non-Payment
Most Sault Ste-Marie locals consider applying for and receiving a payday loan online as the most convenient way to deal with a sudden financial crisis. Before signing anything, do your homework and learn about your loan's payback terms. Late payments usually translate to extra fees.
However, if you're comfortable with a loan's repayment terms, you're sure to remit the balance by the due date and avoid incurring extra fees for late payments. Online payday loans are the best option for solving temporary money issues like fixing a car or settling a hospital bill.
Payday loans won't be a viable option if your monthly expenses exceed your income. In such a situation, applying for an online payday loan will only exacerbate the situation. For long-term problems, consider taking some classes on financial management. You'll acquire budgeting skills to help you reduce your expenditure.
Contact our team if you have any questions about online payday loans. Check out the FAQs page for more information on online payday loans.
Get your loan with these 4 easy steps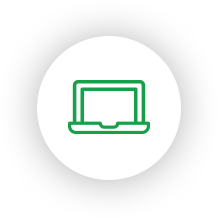 Apply online in minutes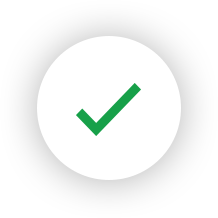 Receive instant approval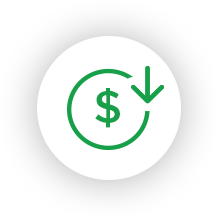 Funded directly in your bank account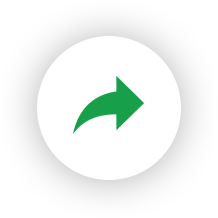 Repay upon your next payday
Apply for a loan now