Belleville, Ontario
Get an Online Payday Loans in Belleville Now!
For up to $1500
In as little as 30 minutes!
Apply now
It may come as a surprise, but many Canadian residents rely on payday loans to cover unexpected and unavoidable monthly expenses. These unexpected expenses can range from costly car repairs to the inability to pay bills.
Payday loans can be an efficient and prompt solution when facing such issues. They provide individuals with the necessary funds to stay on top of their finances and avoid further financial hardship.
Apply Online in Only Minutes
Getting a loan online is easy for Belleville residents. You don't have to take a lot of time from your day to drive down to the lender (and if your vehicle needs repairs, how are you even going to get to a lender?). You don't have to explain your situation to a stranger standing right before you, either. You can apply for the loan in moments with a mobile device or computer.
Credit Club knows that you're busy and that life can be hectic. You can't always get to a lending office during regular business hours, and problems don't always occur at a convenient time. They usually don't. Sometimes online lending is the only practical choice between your job, family, and other errands.
If any of these scenarios sound familiar, Credit Club has your back! With our assistance available around the clock, you can gain access to the help you require at any time. We welcome clients from all walks of life and situations, even those needing assistance with employment insurance, disability coverage, or various forms of retirement funding. So why let these issues weigh heavily on your mind when we're here to assist you?
Fast Loans, Instant Approval
Applying for a loan with Credit Club is easy, and approval is even faster. Most people can finish our application process within five minutes, regardless of where you live in Belleville and what amount you need. You can complete an application while enjoying lunch, hopping on public transportation, or even after saying goodnight. A few people do it during commercial breaks.
We require some basic information, including your personal information and a little about your income and banking specifications (after all, we have to know where to send the money). Unlike some companies, we don't demand credit checks or refer to credit history when you're asking for help. We'll listen even if you have bad or no credit.
Once you provide your information, our algorithm will process your request to verify things. Almost all applications will receive a response within 30 minutes of applying, and it can be even faster if you apply during a quieter period. Most loan requests get approved, too.
After we check and approve your loan, we'll send you an agreement to review and sign. When you send those back, which you can also do online, we'll transfer the funds you requested and deposit them directly into your bank account. Our customer service representatives are available to answer any questions about the process.
Repay Us Next Payday
Short-term loans, called payday loans, operate differently from a mortgage or other long-term monetary transactions. Most borrowers usually request $100 to $1500 to cover emergencies and essential expenses. Essentially, it serves as an advance on your next paycheck or retirement pay, depending on how you receive income.
When paid back within the stipulated time frame, there is only a flat fee of $15 for every $100 borrowed. For example, borrowing $200 will cost you $230 in fees.
Payday loan payments usually last at least seven days but can go longer according to incoming wage schedules. Loans for more significant amounts could last up to 62 days, providing multiple paydays before needing repayment.
What Are Payday Loans?
Payday loans are direct cash advances to help cover short-term money needs. A typical loan is for about 17 days and is repaid the next time you get money.
Here at Credit Club, we get you back on your feet as fast as possible when you have a financial issue. However, remember that payday loans are only a short-term solution. They're not a good option for anyone who needs more than $1500 or has more severe financial needs.
How To Apply for an Online Payday Loan in Belleville with Credit Club
Belleville residents can apply with Credit Club online any time, any day of the week. Our automated digital platform offers convenience and flexibility to meet your needs with a process you can complete in minutes. We'll always provide an approval notice as quickly as possible.
To get a Belleville payday loan, you'll need the following:
An email address (so we can contact you)

A valid phone number

An active bank account that's got your name on it

Some type of proof of consistent income
To apply, you only need to gather information and enter it on our platform. New customers may take slightly longer to enter the data, but existing customers can benefit from data saved in the system, ready for your verification that it's still accurate.
After you fill out the information and tell us what we need to do, you can tell us how much money you're asking for. The approval notice should arrive within half an hour at the most (usually a lot less), along with a loan agreement for you to review.
We like to keep things simple without the complicated setups other places require. You know how much you're borrowing and how much to repay, and we can usually deposit the money within five minutes. Credit Club is your straightforward option if you need money quickly.
Can I Get A Payday Loan in Belleville Even With Bad Credit?
Yes! We know that people have occasional financial issues that can affect credit ratings. However, we don't think anybody deserves to suffer from an inability to meet their essential needs just because of some things that happened in the past.
Payday loans are unlike regular bank loans, so we don't need to worry about your credit history. We don't even do credit checks, so whether your score is high or low doesn't affect our approval process. However, we know that such circumstances can make getting money from other lenders difficult, incredibly as quickly as we can offer it.
In Belleville, you can get a payday loan if you have poor credit, no credit, or even if you're in the middle of bankruptcy proceedings. We believe our loans should be available to anyone who can repay them.
That's why we use an algorithmic system to determine eligibility rather than your credit history. We scan for things like consistent deposits into your checking account and verification of your income. That's enough proof of your ability to repay, and remember; larger loans can take longer to repay us.
Responsible Borrowing Practices and Avoiding Non-Payment
The convenience of online borrowing helps many people, including residents of Belleville, and offers a powerful remedy for acute financial stress.
However, we always encourage you to read the entire agreement and understand your payment options. If you don't pay on time, there are additional fees and costs, and you must understand those. This helps encourage you to pay in full at the agreed time.
Payday loans from Credit Club are a practical way to address your short-term financial needs. Whether you need to pay a bill, fix your car, or take care of some other sudden cost, a payday loan can get the job done.
Finally, remember that there are other options for more considerable debts or longer-term repayments outside of payday loans. We're confident in our product, but some situations require other options. If you're unsure whether a payday loan is right for your needs, talk to our support staff, and they can discuss some options with you.
Get your loan with these 4 easy steps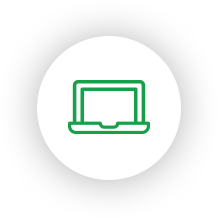 Apply online in minutes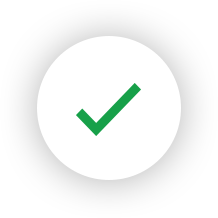 Receive instant approval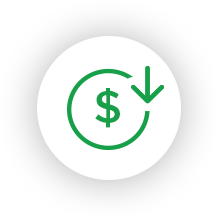 Funded directly in your bank account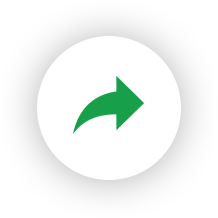 Repay upon your next payday
Apply for a loan now