When you're in a bind financially and need money right away, an e-transfer payday loan could help bail you out. But what is an e-transfer payday loan? And how do you go about getting one?
What Are E-Transfer Payday Loans?
An e-transfer online payday loan is a cash loan that offers you a way to get money quickly when you simply can't wait until payday. They're essentially a cash advance loan you'll need to pay back on your next payday.
Typically, payday loans are for less than $1500. You can have your funds within minutes after your online payday loan is approved
Calculate your loan now!
How Much Do E-Transfer Payday Loans Cost?
Much like standard loans from a credit union or other financial institution, payday loans will have added costs. At Credit Club, our fee is a very reasonable $15 for every $100 you borrow.
The only other cost you might run into with a payday loan are late fees. These fees can come from your lender or your bank. However, most lenders limit how much you can borrow based on your income, so it's unlikely this will be an issue for you.
Most lenders will charge a late fee if you miss a payment..
In addition, if you don't repay your loan on time, you could get charged an NSF, or non-sufficient funds fee. This charge is something your bank will deduct from your account if you overdraw it. You'll have to contact your bank to determine how much they charge.
How Do You Get Your Funds?
Getting your payday loan is a quick and easy process. You can apply for these loans online or from your smartphone with our simple application process in just a few minutes. Then, within 30 minutes (less on weekends!), you'll have money directly deposited in your account.
Since e-transfer payday loans are short-term loans, you'll have to pay yours back with your next paycheck. That being the case, the typical loan period is two weeks. So, in other words, if you don't think you'll easily manage paying back your loan in that time, you might run into added late fees.
Once you go through the approval process for your payday loan online, your lender will send your money to your bank electronically. Then, you'll be all set to take care of those bills.
Advantages of an E-Transfer Payday Loan
The biggest advantage of an e-transfer payday loan is it can relieve the stress of emergency financial situations. For example, a plumbing mishap or hospital bill can bring on a lot of anxiety if payday is still two weeks away.
A short-term payday loan can ease that mental burden without the hassle of a lengthy approval process. However, a few other benefits to an e-transfer payday loan are worth mentioning.
No Credit Check
A credit check is a barrier many borrowers often face when applying for a loan with traditional financial institutions. If you have a poor credit score or no credit, it can be difficult, if not impossible, to get a loan from traditional lenders. That's not the case with payday loans, though.
When you apply for an e-transfer payday loan, you won't have to worry about getting denied because of a bad credit score. Lending services like Credit Club don't check your credit report, so a poor credit score should be the least of your worries.
No credit check also means your poor credit won't affect the rate we charge for your loan. All of our customers receive the same rate, no matter their current credit score.
Online Application
Another great thing about payday loans is you can apply for them online. So there's no need to head to the bank with piles of paperwork so you can talk over types of loans and haggle rates and loan amounts with a loan officer. Instead, you'll just log onto our website and take care of your online application form there.
The best part about applying online is that it can be done from anywhere. Simply log onto our website from your computer or smartphone, and you can get the process started right away.
Fast Approval Process
The last thing you should worry about when applying for emergency loans is a long approval time. Your bills need to be paid, and you don't want to leave anyone hanging.
Fortunately, an online loan application process combined with no credit check means the loan approval process for a payday loan can be quick and painless. Once you fill out your application information, it'll just be a matter of minutes before the money's in your account.
In other words, if the plumber is handing you a bill now, you'll have no issues covering the cost of it as soon as tomorrow.
Requirements for an E-Transfer Payday Loan
Different lenders will have different requirements for borrowers. Requirements for online loans typically won't be as strict as with traditional lenders. Still, you'll have to meet a few simple requirements to qualify.
At Credit Club, there are four qualifications each borrower needs to meet:
- Have an active checking account
- Have a steady source of income
- Have a valid and working email
- Working phone number
As long as you have these four things, you're eligible to apply for a loan with us. Aside from confirming your bank account information and monthly income, we won't need to know any more about your financial difficulties. The best part is that you won't need to step foot inside a physical location.
Are Payday Loans Legal in Canada?
When applying for a payday loan, it's perfectly understandable to wonder if these online loans are legal or not. You might think getting money quickly and electronically within just a few hours is too good to be true.
Fortunately, with Credit Club and the benefits of modern technology, that's not the case at all.
One thing you won't have to worry about when you apply for a payday loan is whether or not it's legal. This is because payday loans are treated just like any other loan in the eyes of the law. And fortunately, they're government-regulated under the Payday Loans Act.
What Happens if I Can't Repay My Loan On Time?
Being unable to repay your loan on time can be a frustrating experience. This is especially true if you can't repay because more unexpected expenses came up, and you simply don't have the funds.
When you pay your loans late or miss payments, you'll receive a fee from us and possibly an NSF fee from your bank. Unfortunately, those fees will go up with each missed payment. That's why it's essential to only take out a payday loan if you're confident you'll have no issues paying it back.
Tips for Applying for an E-transfer Payday Loan
Although applying for a payday loan is a simple process, there are a few things you should take care of before you apply for your loan and accept the money. Here are just a few examples.
Decide If You Truly Need the Money
One question to ask yourself is, "Do I actually need this money now?" In most cases, the answer is yes. People typically get e-transfer payday loans to cover the costs of emergencies, not something frivolous or unnecessary.
For example, you don't want to get a payday loan for a home renovation. But, on the other hand, a home repair, such as a leaky roof or plumbing bill, is a necessary expense. You should avoid borrowing money for "wants" and focus on "needs."
Only Borrow What You Need
If you've decided a payday loan is necessary, think carefully about how much you need. Since you're likely covering the cost of an emergency, you should only borrow as much as you need to cover that cost.
If you borrow too much, you could end up being unable to avoid paying it back with your next paycheck. If that's the case, you'll end up with added fees that will increase the size of your loan.
Fortunately, most lenders won't lend you more than 50% of your pay. This is to protect both you and them.
Vet Your Lender
No matter which lender you go with, you should always take the time to vet them appropriately. Look into their history and try to reach out to other customers who've used them. You want to make sure there aren't any red flags, such as hidden charges.
Fortunately, if you're interested in a loan with Credit Club, you can find reviews from satisfied customers right on our website.
Why Apply for an E-Transfer Payday Loan With Us?
One of the main benefits of choosing Credit Club Loans for your payday e-transfer loan is that we provide more flexibility with how much you can borrow. For example, many lenders put a limit of $500 or $1,000 on their loans. However, we'll loan you up to $1,500 to cover your emergency costs.
Credit Club also offers a quick loan approval process, so you should have your money waiting in your account by the end of the day. While other lenders might make you wait a day or two, we'll get you your cash as soon as possible.
So, if you're short on cash and in a pinch, contact us right away to ask about e-transfer payday loans. We'll help you get the money you need in no time.
Get your loan with these 4 easy steps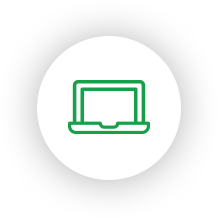 Apply online in minutes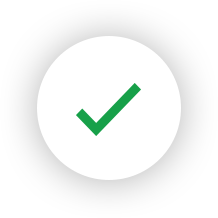 Receive instant approval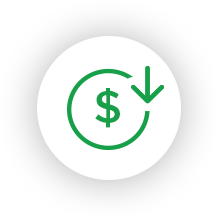 Funded directly in your bank account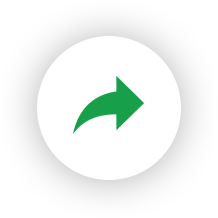 Repay upon your next payday
Apply for a loan now