Guelph, Ontario
Get an Online Payday Loans Guelph Now!
For up to $1500
In as little as 30 minutes!
Apply now
In today's economic landscape, it can be challenging to make ends meet. With families, jobs, school, and so much more, there is a lot to juggle and consider.
That's why many Canadians take advantage of a unique opportunity to receive payday loans for unprecedented and unexpected financial needs.
Payday loans allow Canadian residents to quickly cover their necessary expenses. You can use payday loans for utilities, rent, medical expenses, car repairs, etc. Anything that might be a pressing issue in your life.
Best of all, you won't need to wait in long lines or lug your documentation around. Guelph residents can obtain their payday loans or cash advances online within 24 hours.
Why Payday Loans and Short-Term Loan Applications are Ideal for Guelph Residents
When most Canadians think of payday loans, they think of long lines, extensive requirements, and hard-to-obtain documentation. Stuff that could potentially take loads of time and patience to handle.
Thankfully, payday loans are much easier to obtain in Guelph.
All you need is a bank account, steady income, and WiFi access to get started. The application takes minutes to complete, and your information remains protected with industry-leading security features.
The terms and conditions of your payday loan agreement are immediately available and visible on the application portal. As you can see from the fine print, your security and peace of mind are integral to the system's function as a whole.
Once you have submitted your application, it is sent to third-party, licensed, and verified lenders who have been subjected to the highest level of scrutiny.
Your information remains safe and protected throughout the process; we never sell or offer your data to third-party organizations or individuals.
Once your application is finalized and the contract signed online, you may receive your cash within minutes, making this the fastest payday loan service available. You can borrow at an advantageous maximum allowable cost of $15 per $100. This ensures that your application is not only secure but that it's handled promptly.
Calculate your loan now!
Instant Approval and Speedy Disbursement in Guelph
If you work hard to make ends meet, you likely don't have time for unnecessary and time-consuming applications.
That's why we work to keep our applications easy, accessible, and fast—and our turnaround times competitive.
Your payday loan application through Credit Club Loans takes no longer than five minutes, and you won't need to provide lengthy documentation or personal information.
Simply prepare your basic contact information, residence address, and employment information to get started.
Remember to choose a bank account to have your cash deposited quickly and efficiently.
The application is open 24 hours a day, seven days a week. This helps to make it convenient for anyone no matter their profession or lifestyle because we know not everyone can simply submit a 3 p.m. form. Better yet, it is available to employed people, military and veterans, those receiving disability benefits or welfare assistance, and those on retirement pensions.
The vast majority of applicants can receive up to $1,500 using the online application—the maximum allowance per local legislation.
Residents in Guelph choose speedy, licensed lender Credit Club Loans for a reason. Our services are fast, our decisions instant, and our service unparalleled.
Payday Loans Easily and Immediately Deposited in Your Bank Account
If you apply for a payday loan, you likely don't have time to waste waiting on often lengthy bureaucratic processes.
You can expect to receive your funds in as little as 30 minutes! Getting your money fast means you can address your financial needs immediately.
Credit Club Loans deposits your funds directly into your Canadian bank account—no holds, no restrictions, and instant transfers available.
For cash-strapped Guelph locals, Credit Club Loans offers the best payday loan service for financial emergencies. You can even request an e-transfer payday loan for a fund transfer within minutes.
To optimize your application process, remember to provide your full legal name as it appears on your bank information.
Additionally, provide the bank's correct name, branch, and account number. This helps to ensure that the process is streamlined without any additional hiccups. The last thing you want is to have a little back and forth regarding a few overlooked details.
What is a Payday Loan, How Does It Work, And Do You Need One?
For most people in Guelph, where the cost of living is high, and employment rates can be unpredictable, payday loans can be a massive advantage.
Payday loans are short-term loans with affordable interest rates that allow borrowers to address financial emergencies between paychecks. With Credit Club Loans, the fee is $15 per $100 for a maximum borrowing amount of $1,500.
They are more flexible than traditional loans because they often don't require credit checks, complex documents, or a lengthy application process. Additionally, borrowers typically receive payday loans within a day, while other loans may take longer to process.
Most Guelph residents use payday loans to pay for:
- Rent and utilities
- Car repairs
- Groceries
- School costs and tuition
- Family emergencies
- Medical issues
- Veterinary bills
- And more!
For most people, borrowing from banks and credit unions isn't an option. That's why payday loans from small approved lenders are the best solution for those seeking affordable solutions in Guelph.
How to Apply for a Payday Loan in Guelph
Applying for your payday loan is easy and fast. Here is a quick rundown to give you a general sense of just how convenient it is.
You can apply on the Credit Club Loan website at any time—even on weekends and nights.
The application takes five minutes and requires only the following:
- Your name
- Your contact information
- Your residential information and employment information
- Bank account information
Once you enter your information, you can submit your application and expect a response relatively quickly — sometimes within an hour.
You will then receive your loan agreement. Sign and return it to receive your funds deposited in your bank account.
Credit Club Loans offers the fastest payday loan service available to Guelph residents.
Can Guelph Residents With Bad Credit Obtain Payday Loans?
Many people can't help having a bad credit history. We understand that it can happen to the best of us.
To that end, we work to keep our payday loans accessible to all—regardless of credit score.
Payday loans have different requirements than traditional bank loans. They don't require credit checks or documentation; since they are short-term loans, you won't have to provide collateral.
In Guelph, everyone is eligible for a payday loan, regardless of financial status.
We determine eligibility sheerly based on regular income verification. You will likely get approved for your loan if you receive regular paychecks.
Responsible for Borrowing and Avoiding Non-Payment
Online payday loans with quick turnarounds are an invaluable resource for Guelph residents.
You can now take advantage of this quick and easy process by navigating the application portal.
Remember to carefully read the fine print and repayment terms so you can make informed decisions regarding your repayment timeline. Mark the repayment date on your calendar so you don't miss your deadline and incur unnecessary fees.
If you need a quick and accessible loan, this is it. If you're looking for a more long-term option for significant debt, consider researching other loans in Guelph.
Online payday loans are the best solution for Guelph residents needing financial support. We are here for you, and we hope to serve you soon!
Get your loan with these 4 easy steps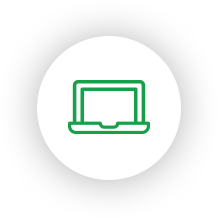 Apply online in minutes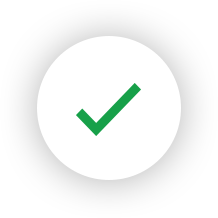 Receive instant approval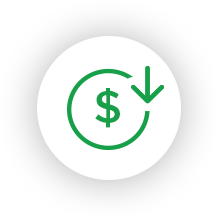 Funded directly in your bank account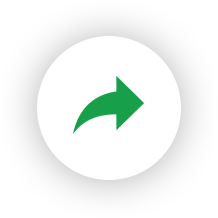 Repay upon your next payday
Apply for a loan now