Kamloops, British Columbia
Get an Online Payday Loans in Kamloops Now!
For up to $1500
In as little as 30 minutes!
Apply now
Life is unpredictable, and financial emergencies can arise when we least expect them. In difficult situations, having access to quick cash can make a significant difference in managing or mitigating unexpected expenses. That's where our payday loans can be life-saving.
Whether you have a bad credit history or need an instant financial solution, online payday loans can provide the assistance you need.
With access to easily accessible payday loans Kamloops, British Columbia residents can have an extra security net—without worrying about struggling. Our team understands the challenges you might experience regarding financial burden and we offer accessible loan solutions tailored to specific needs.
Apply Online in Minutes
We recognize that your life is filled with commitment and responsibility. We understand that finding the time to visit a lender during traditional business hours can be virtually impossible.
That's why we offer a streamlined online application process that you can complete from your home or anywhere with an WIFI internet connection.
Forget lengthy paperwork and lengthy waits.
With our online payday loan application, you can apply in minutes, allowing you to save time and avoid unnecessary stress. Our user-friendly platform is designed to make the process as straightforward as possible, ensuring you can focus on what's important to you.
Calculate your loan now!
Get Your Payday Loan Fast With Instant Approval
Applying for an online payday loan is a straightforward process you can complete in just a few minutes. Whether you require a small amount or a larger sum, our application process remains consistent, making it convenient for borrowers across various financial needs and geographical locations.
Our online payday loan service is available no matter where you reside in Kamloops or elsewhere in British Columbia. We treat every application equally important, ensuring you receive a swift response regardless of the loan amount you require.
Say goodbye to long waiting times and frustrating bureaucracy. At Credit Club, we are committed to providing fast and efficient service.
Repay the Loan On Your Next Payday
Payday loans differ slightly from the long-term loans offered by traditional lenders. These short-term loans are specifically designed to address immediate financial needs that can catch you off guard. Typically between $100 and $1,500, payday loans serve as a valuable cash advance on your forthcoming paycheck.
When you take out a payday loan, you must repay it in full on your next payday. This repayment structure ensures that the loan term aligns with your income schedule. It's important to note that payday loans are not intended for extended borrowing periods but rather to provide quick access to the funds you need when faced with urgent expenses.
There is a fee associated with payday loans to facilitate this convenient borrowing option. For every $100 borrowed, a fee of $15 will be applied. If you take out a $200 payday loan, the total repayment would be $230.
Typically, payday loans have a minimum term of 7 days. However, depending on the timing of your scheduled income, the loan term can be extended beyond that period. The repayment period can stretch to 62 days when larger loan amounts are necessary.
This flexibility allows ample time to repay the loan, ensuring you can manage your financial obligations responsibly.
What Are Payday Loans?
Payday loans are simple and convenient cash advances that can solve short-term financial challenges. These loans are designed to bridge the gap between paychecks and offer quick access to funds when facing unexpected expenses.
The borrowing terms associated with payday loans are generally set at 17 days. This time frame ensures the loan aligns with your upcoming income, allowing you to repay the borrowed amount in full on your next payday. This scheduling intends to provide you with swift relief and help you regain financial stability promptly.
It's important to note that payday loans are not intended as long-term financial solutions. They are designed to address immediate cash needs rather than as a comprehensive remedy for larger financial issues. As such, payday loans are unsuitable for individuals requiring amounts exceeding $1,500 or those facing severe and ongoing financial challenges.
At Credit Club, we understand that everyone's financial circumstances are unique. While payday loans can temporarily solve urgent financial matters, we always encourage responsible borrowing.
Exploring alternative financial solutions may be more appropriate for individuals with more substantial financial concerns or those needing long-term assistance.
Our team at Credit Club is here to guide you through the borrowing process and help you make informed decisions. We believe in responsible lending practices and strive to provide the necessary information to choose the best option for your financial well-being.
How To Apply for an Online Payday Loan in Kamloops with Credit Club
Our digital platform allows residents of Kamloops to apply online 24 hours a day, 7 days a week. With the flexibility to request a payday loan at your convenience, you can easily access the funds you need. The application process will only take a few minutes, and you'll receive your approval notice as soon as possible.
To be eligible for an online payday loan in Kamloops, you'll need the following:
- An active email address
- A working phone number
- An active bank account in your name
-Proof of steady and consistent income
Applying is easy. Gather the required information and begin the application using our user-friendly digital platform. If you're a new customer, you may need some extra time to fill in your details and complete the online application.
However, if you're a returning customer, the process is even simpler as your previous information will be available in your user account, ready for you to update and confirm.
Once you've filled out the necessary fields, providing personal details, employment or recurring income information, and bank account specifics, click the "Submit Application" button. Your approval notice should arrive within minutes, along with the loan agreement, for you to review and sign.
Once you've agreed to the payday loan terms, we will transfer the approved funds directly into your bank account in 5 minutes or less. With Credit Club, applying for a payday loan is an excellent option if you need fast cash to cover your immediate financial needs.
We understand that time is of the essence when it comes to financial emergencies, and our streamlined application process is designed to provide you with quick and efficient service. Today, experience the convenience of applying for an online payday loan in Kamloops with Credit Club.
Can I Get A Payday Loan in Kamloops Even With Bad Credit?
We understand that financial troubles can sometimes lead to challenges with credit ratings.
However, having a bad credit history or poor credit shouldn't hinder your ability to have access to money for emergencies and put you at a disadvantage—or in danger.
In Kamloops, you can still be eligible to receive an online payday loan, even if you have bad credit, no previous credit history, or are currently going through bankruptcy. We believe everyone deserves access to loan options, including those facing financial hurdles.
However, it's important to note that while we don't rely on credit scores like other lenders, we still need to assess eligibility for a payday loan without a credit check using alternative methods.
Instead, Credit Club utilizes specific algorithms that examine your bank account for indicators of your ability to repay the loan. These automated checks look for consistent direct deposits and income verification. The entire process is completed within a few minutes and is completely secure.
Responsible Borrowing Practices and Avoiding Non-Payment
carefully review and comprehend your loan agreement, paying special attention to the repayment options outlined. By understanding the repayment terms, you can effectively manage your finances and ensure that the loan is repaid within the specified timeframe.
Failure to do so may result in additional fees and costs associated with non-payment. Therefore, taking the time to familiarize yourself with the repayment terms can help you avoid unnecessary financial burdens.
Get your loan with these 4 easy steps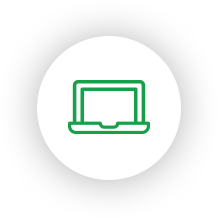 Apply online in minutes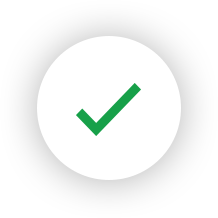 Receive instant approval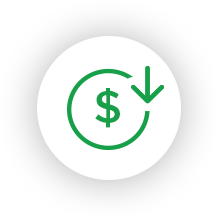 Funded directly in your bank account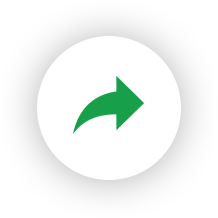 Repay upon your next payday
Apply for a loan now