Surrey, British Columbia
Get an Online Payday Loans Surrey Now!
For up to $1500
In as little as 30 minutes!
Apply now
Were you aware that many residents of British Columbia apply for and obtain payday loans to help cover routine and unexpected expenses every month?
A payday loan is a suitable alternative that helps hardworking individuals who sometimes fall short in troubling circumstances. If you need to pay rent, utility bills, or car repairs, consider online payday loans to get you over the hump.
Apply Online in Minutes
Surrey residents will find that getting a payday loan online is more accessible than ever, and the application process only takes a few minutes. It's more convenient than having to inconvenience yourself to go to a physical office to see a lender.
Instead of explaining your financial challenges to a stranger, you can skip that part and complete the application in the comfort of your own home. You only need a stable internet connection on your mobile device or computer.
Here at Credit Club, we understand that many British Columbia residents lead busy lives, and carving time out of your schedule to visit a lender during business hours isn't feasible. Between going to work, running errands, and tending to your family, an online lender is the best solution.
If this is an avenue that you'd like to explore, don't hesitate to access our easy and quick online payday loan application. It's available 24 hours a day, 7 days a week.
Our financial specialists proudly offer assistance to anyone who needs additional flexibility. We are one of the few providers that accept disability, several types of welfare, employment insurance, and pension.
Calculate your loan now!
Get Your Payday Loan Fast With Instant Approval
We make approval expedient when you apply for an online payday loan through our portal. It shouldn't take you more than five minutes to provide the information necessary for us to get you the funds you need.
The application is the same for everyone, despite the amount you apply for or where you live. Therefore, you can complete the application during your lunch break, on your way home from work on the train, or after a long day when the kids are finally in bed.
We only ask for basic information such as personal details like your name, address, banking, and income at the time of the application. There's no credit check to worry about, nor do we request information about your credit history.
While some lenders are unwilling to lend to someone with a poor credit score, Credit Club is only concerned with your current income to base our decision on eligibility.
Our system consists of an automated algorithm that reviews your loan application. It is highly secure and takes 10-30 minutes, depending on when you submit the form. The goal is to give you a decision as quickly as possible so that you're not sitting around waiting.
After approval, you'll get a loan agreement document with a notice that you've been approved. You must review the terms and sign them to acknowledge that you agree.
Once you've returned the signed documents, we'll immediately transfer the approved funds to your bank account.
The customer service representatives are personable and always willing to answer your questions and address any concerns you have about the approval process.
Repay the Loan On Your Next Payday
A payday loan is different from a long-term loan. A payday loan is short-term, ranging from $100 to $1,500. You usually use this loan to help cover urgent expenses you weren't expecting. Think of it as a cash advance on your next paycheck when you have to pay it back.
For every $100 you borrow, there's a fee of $15 attached. So, if you borrowed $400, the loan will ultimately cost you $60 and the payback amount will be $460. This is a quick way to obtain cash for those who want to avoid the hassle of visiting in person or undergoing a credit check.
The term for repayment can be as low as seven days, but it can also get extended depending on your payment schedule. Additionally, more significant amounts can be repaid after your net payday, with a maximum of 62 days if you need more time for loan repayment.
What Are Payday Loans?
Payday loans are helpful cash advances designed to cover short-term financial issues or emergencies. Typically, these loans have to be paid back after 30 days; it usually aligns with the next time you receive income.
The scheduling is set up to get you back on your feet as soon as possible. However, a payday loan is only a short-term solution and wouldn't be ideal for anyone needing over $1,500 or with exorbitant financial troubles.
How To Apply for an Online Payday Loan in Surrey with Credit Club
People residing in Surrey can apply online through Credit Club at all hours of the day and every day of the week. Our digital platform allows individuals the flexibility to ask for a payday loan at their convenience.
The sign-up process takes mere minutes, and you get your approval notice as quickly as possible.
It would help if you had the following things to be eligible to apply for Surrey online payday loan:
- An active banking account in your name
- A working phone number
- Email address
- Proof displaying consistent income in your bank statement
The application process is easy, just collect your information and begin applying through our user-friendly online platform. As a new customer, you may need more time to fill in essential details and complete your digital application.
On the other hand, if you are a returning customer, the system will store your previous information in the user account. All you have to do is update and confirm the necessary information.
After you fill out the necessary fields concerning employment or recurring income information, bank account specifics, and personal details, click on the Submit Application button.
Your approval notice will likely take just a few minutes and will be accompanied by a loan agreement for you to sign.
Once you agree to the payday loan terms, we will deposit the money into your account within five minutes. Applying for a payday loan through Credit Club is an excellent option if you need fast cash.
Can I Get A Payday Loan in Surrey Even With Bad Credit?
We know that sometimes people experience financial struggles, which negatively affects their credit score. However, your bad credit shouldn't keep you from handling business right now or put you and your family at a disadvantage.
Fortunately, payday loans are much different from traditional bank loans. Taking on these smaller loans is advantageous means we don't have to perform a credit check to grant eligibility.
Additionally, we even offer our services to people in bankruptcy, which may keep you from having access to fast cash with other lenders.
In Surrey, you are eligible while having bad credit, in the middle of bankruptcy, or with no previous credit history. Everyone should have loan options, even people experiencing financial hardships.
However, we do determine your eligibility using other means. Instead of relying on credit scores, we look to Credit Club to check your bank account for indicators that you can pay back the loan.
The algorithm looks for consistent direct deposits as well as income verification. The process only takes minutes to complete and it's completely secure.
Responsible Borrowing Practices and Avoiding Non-Payment
Getting an online payday loan is convenient for many British Columbia residents to help alleviate the immediate stress or financial burdens.
Ensure you read the loan agreement thoroughly and understand the payment options completely. There are fees if you don't repay your loan on time per the agreement terms.
Therefore, ensure you understand the agreement and be confident that you can repay the loan to avoid additional non-payment costs.
Online payday loans are great for short-term financial problems. This allows you to pay your utility bill, repair your car or take care of emergencies. Keep in mind that there are other viable options to handle severe debt or long-term repayment plans not involving payday loans.
Get your loan with these 4 easy steps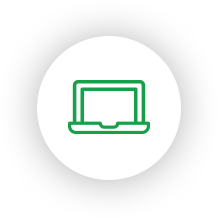 Apply online in minutes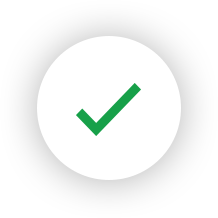 Receive instant approval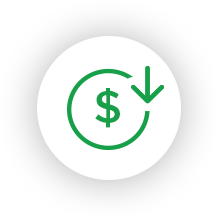 Funded directly in your bank account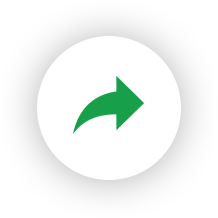 Repay upon your next payday
Apply for a loan now