Windsor, Ontario
Get an Online Payday Loans Windsor Now!
For up to $1500
In as little as 30 minutes!
Apply now
We all have situations that come up where we need to part with a significant amount of money. Whether for overdue bills, repairs, urgent needs, or emergencies, problems come into our lives when we least expect them.
However, an even more significant issue lies in the fact that we don't always have the funds to spend when these moments arise. This fact leaves us scrambling to find a way to resolve the problem.
The last thing you want to do is fill out endless amounts of paperwork to get financial assistance at a bank or lending institution during your time of need. Time is of the essence when you're in a bind, and you need to have money in hand as soon as possible.
Thankfully, when it comes to applying for a payday loan when in Windsor, you can do it all online at any time of day. Whether it's early in the morning or late at night, as long as you have access to a laptop or mobile device, you can apply for the money you need without an appointment.
The Fastest Application
The beauty of acquiring a payday loan is that the process is complete in just a few simple steps. You don't have to worry about setting up an appointment, securing transportation to the location, or taking time off work to apply for extra money to get you through the week.
At Credit Club, we make the process as easy as can be since we understand the desperation our customers feel when they are in a bind. We have very few restrictions as to who can apply. Whether you have full-time employment, earn disability benefits, or are collecting retirement, you can fill out an online application with Credit Club.
Calculate your loan now!
Easy Online Application Process
The thought of applying for financing online can be intimidating to some, especially if they aren't incredibly tech-savvy. However, Credit Club has streamlined the process to be as easy to navigate as possible, with just a few requirements.
One of the most fantastic perks to borrowing with Credit Club is that once you have gone through them, the website saves your information. The company performs this step in case you need to borrow from them again in the future. Additionally, after you have two successful repayments under your belt, you are eligible for extended payment terms.
Before starting the application, it helps if you take the time to gather necessary information. You should need the following information to apply:
- Your email address
-A phone number where Credit Club can reach you
- Your banking information (must be in your name)
- Proof of steady and consistent income
With this information readily available, you can begin inputting it into the online application. Make sure you verify everything is correct before proceeding to the next screen. Having errors in your application can cause a delay in processing and possibly hinder your approval and payout.
Get the Money You So Desperately Need with Instant Approval
Once you complete your application and submit it online, your information moves to the approval process. Our software is available 24/7 to run an algorithmic analysis of your information, make a decision and provide you with an answer. Typically you will receive approval within 30 minutes, but you may also hear back in as little as ten.
Once you get your notice of approval, we will send over a loan agreement and other documents for you to sign and return. After receiving the necessary items back from you and verifying that they are complete and correct, we will immediately send your money your way via bank transfer.
No Need to Repay the Loan Until Your Next Payday
The fees associated with a Windsor payday loan at Credit Club come as a flat fee for every $100 you borrow. For those who borrow $100 to get them through until their next payday, a $15 fee is attached. Therefore, the total amount you need to repay will be $115.
If you borrow $200, the repayment amount will be $230. $300 will be $345. You want to be mindful that you are borrowing only the amount you need to avoid additional fees.
Repayment is also convenient because it's automatically debited from your bank account on the due date. You don't have to worry about getting to an office or sending a check in the mail.
How Do Payday Loans Work?
A payday loan is a small sum (typically $1,500 or less) that a company lends to those needing additional funds to cover upcoming bills. While companies like Credit Club offer these loans to those with poor credit, it is necessary to prove that you have income coming in to repay the amount.
Payday loans are only available for short periods. When you receive approval for the loan and obtain the funding in your bank account, the time for repayment begins. The terms are typically your next paycheck, and the borrower must pay in full at the end of that period. However, the borrower can extend the repayment period to accommodate extenuating circumstances.
Payday loans are popular due to the fast approval process and low credit requirements. While there are more significant fees involved with this route, you can receive the money in just a few hours, if not less. When you are strapped for cash and have obligations to meet, you need a method that is quick and efficient.
Can I Get a Payday Loan Online Even With Bad Credit?
Something that our customers don't need to worry about when inquiring about a payday loan is their credit score. Many of our competitors indeed require a score of a certain level. However, at Credit Club, we only consider your current income when it comes to approving you for a payday loan.
As long as you can verify that you have a steady income and can pay back any payday loan, you have a high likelihood of approval with Credit Club.
How To Apply for A Credit Club Loan Responsibly and Deal With Payment Issues
As we mentioned previously, it is essential only to borrow the money you need when using a payday loan. Due to the fees added on for every $100 you borrow, the amount can quickly add up.
Additionally, you are subject to more fees when you cannot repay the loan as decided upon in your loan agreement. When the amount gets to a higher level, it can be challenging to repay as required.
Therefore, be sure to review the agreement of your loan terms. With that and borrowing wisely, you will probably have a more successful outcome that doesn't put you into further financial despair.
Apply for a Windsor Payday Loan Online Today!
If you are stressing out about a car repair or an overdue bill, turn to Credit Club to get the needed money to get you to your next payday. Whether you have poor credit, are living on disability payments, or are considered low-income, you can be eligible for up to $1,500 in fast funds.
By filling out the online application and providing a few pieces of vital information, you will be on your way to approval in no time. When it comes time to receive your funds, Credit Club will deposit them directly into your bank account, and they will instantly be ready for withdrawal.
Don't hesitate! Resolve any issues with unpaid bills, urgent needs, or car repairs with Credit Club. Apply today!
Get your loan with these 4 easy steps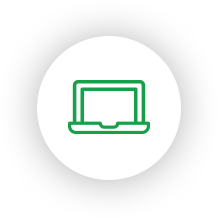 Apply online in minutes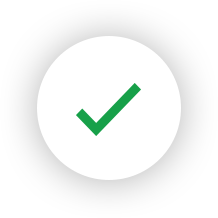 Receive instant approval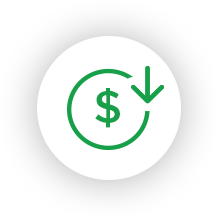 Funded directly in your bank account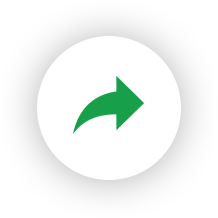 Repay upon your next payday
Apply for a loan now