Abbotsford, British Columbia
Get an Online Payday Loans in Abbotsford Now!
For up to $1500
In as little as 30 minutes!
Apply now
Payday loans are a valuable alternative resource for many people who are faced with unexpected situations—such as expensive car repairs or struggling to meet rent or utility bills.
If you need quick financial assistance to tackle unexpected financial burdens, you've come to the right place at Credit Club. With payday loans Abbotsford, British Columbia residents can have access to immediate emergency funds, even with poor credit.
Our platform provides accessible solutions to help you easily navigate such challenges. Explore our services and discover how we can assist you in securing the funds you require.
Apply Online in Minutes
We understand the stress and discomfort of explaining your financial situation to a stranger. At Credit Club, we value your time and recognize the demands of your busy life. That's why we have streamlined the process to ensure that obtaining a payday loan is hassle-free and fits seamlessly into your schedule.
Embrace the simplicity of online payday loan applications. Let us assist you in getting the financial support you need on your terms and at your own pace. Apply with Credit Club today and experience the ease and convenience of obtaining a payday loan online.
Calculate your loan now!
Get Your Payday Loan Fast With Instant Approval
Applying for a payday loan with us is a breeze. Our streamlined and user-friendly online platform allows you to complete the loan application process in just a few minutes. Whether you need a small loan amount or a larger sum, the process remains the same—quick, simple, and hassle-free.
We value your time and understand the urgency of your financial needs, which is why we have optimized our system to ensure a swift turnaround time.
Once you've submitted your loan application, our dedicated professionals will review it promptly. Our advanced technology and efficient processes enable us to assess your application swiftly and provide you with an instant approval decision. You won't have to endure lengthy waiting periods or uncertainty. We believe in delivering results promptly so you can move forward with your financial plans without delay.
No matter where you reside in British Columbia, our commitment to providing fast and efficient service remains the same. We prioritize your convenience and work diligently to ensure that your loan application is processed promptly, regardless of your location within the province.
Repay the Loan On Your Next Payday
Payday loans present a distinct approach compared to long-term loans offered by other lenders.
These short-term financial solutions are specifically designed to assist you in covering unforeseen and urgent expenses that may arise without warning. Typically ranging from $100 to $1,500, payday loans serve as convenient cash advances on your upcoming paycheck, promptly providing the funds you need.
When you obtain a payday loan, it's important to understand the associated fees. For every $100 borrowed, there is a fee of $15. This fee structure allows for a quick and transparent way to access the required cash. To illustrate, let's consider a $200 payday loan. The total repayment amount would be $230, inclusive of the fee.
The repayment period for payday loans is structured to align with your next payday. Typically, the loan term is set at a minimum of 7 business days, ensuring that you have ample time to repay the borrowed amount.
However, depending on your scheduled income, the loan term can extend beyond this minimum duration. This flexibility enables you to manage your repayment obligations effectively, especially when dealing with larger loan amounts.
If circumstances require additional time to repay the loan, such as when borrowing large sums, the repayment period can extend to 62 days. This extended term provides the flexibility to fulfill your repayment obligations while considering your financial circumstances comfortably.
What Are Payday Loans?
Payday loans serve as convenient and uncomplicated cash advances that can provide assistance in addressing immediate and short-term financial challenges.
These loans are designed to offer a temporary solution to your financial needs, with borrowing terms typically lasting around 17 days. You will repay the loan on your next income receipt, aligning the repayment schedule with your regular pay cycle.
The primary objective of payday loans is to restore your financial stability swiftly. These loans aim to help you overcome pressing financial obstacles and regain your footing without delay by providing you with quick access to funds. They are designed to offer a short-term remedy for unexpected expenses or urgent financial obligations that demand immediate attention.
It's important to note that payday loans are not intended to address long-term or complex financial issues. They are best suited for individuals seeking temporary assistance with amounts generally not exceeding $1,500.
If you require larger loan amounts or face significant financial challenges, alternative solutions may suit your circumstances. Exploring other financial options that align with your specific needs and long-term financial goals is advisable.
How To Apply for an Online Payday Loan in Abbotsford with Credit Club
The entire application process is designed to be quick and straightforward, taking just a few minutes to complete. Rest assured that we strive to provide you with an approval notice as soon as possible, ensuring a swift response to your loan request.
To be eligible for an online payday loan in Abbotsford with Credit Club, you will need the following:
- An active email address
-A functioning phone number
-A valid and active bank account in your name
- Documentation demonstrating a steady and consistent income
Getting started is easy. Simply gather the required information and begin through our user-friendly digital platform and online application. It may take a bit longer for new customers to complete as you'll be entering all details for the first time.
However, returning customers will find the process much simpler, with their previous information securely stored in their user account, ready to be updated and confirmed.
Click the "Submit Application" button once you've provided the necessary personal details, employment or income information, and bank account specifics. Rest assured that we prioritize efficiency, and you can expect your approval notice within minutes. You will receive the loan agreement for your review, signature, and approval.
We will initiate a swift money transfer into your bank account upon agreeing to the payday loan terms. In most cases, you can expect the funds to be deposited within 5 minutes or less, ensuring you can access the cash you need without delay.
Can I Get A Payday Loan in Abbotsford Even With Bad Credit?
You can still be eligible for an online payday loan even if you have bad credit, no previous credit history, or are going through bankruptcy. We firmly believe everyone deserves access to loan options, regardless of their financial hurdles.
Of course, it is essential for us to determine your eligibility for a payday loan without conducting a credit check. Instead of relying solely on credit scores like traditional lenders, Credit Club utilizes specific algorithms that analyze your bank account for indicators of your ability to repay the loan.
These automated checks primarily focus on verifying consistent direct deposits and income streams. This alternative approach allows us to evaluate your repayment capacity accurately. Rest assured that the process is quick, typically taking just a few minutes to complete, and is conducted with the utmost security measures.
Responsible Borrowing Practices and Avoiding Non-Payment
The convenience of obtaining an online payday loan offers valuable assistance to many residents of Abbotsford who are facing urgent financial situations. It provides immediate relief from the stress and pressure associated with unexpected expenses.
Review and understand the terms outlined in your loan agreement, particularly the repayment options. By familiarizing yourself with the repayment terms, you can effectively manage your finances and ensure the loan is paid back in full according to the specified timeframe.
Failing to do so may result in additional fees and costs associated with non-payment, which can be easily avoided through responsible borrowing practices.
Get your loan with these 4 easy steps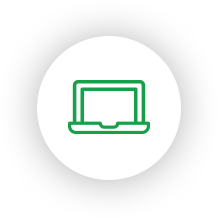 Apply online in minutes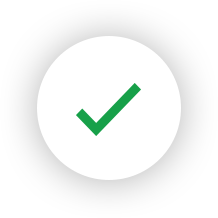 Receive instant approval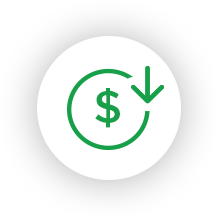 Funded directly in your bank account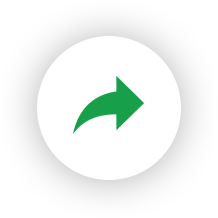 Repay upon your next payday
Apply for a loan now