St. Catharines, Ontario
Get an Online Payday Loans in
St. Catharines Now!
For up to $1500
In as little as 30 minutes!
Apply now
Did you know that a significant number of Canadian residents apply for payday loans to manage unexpected and necessary expenses that pop up monthly? Payday loans serve as a convenient alternative for many individuals confronted with situations like unexpected car repairs or a shortfall on rent or utility payments.
Apply Online in Minutes
Getting an online payday loan for St. Catharines residents is now easier than ever. You can bypass the hassle of making a trip to a lender's physical location. The strain of discussing your financial position with a stranger is no more. Anyone with internet access through a computer or mobile device can apply for a payday loan online in mere minutes.
Credit Club recognizes the hustle and bustle of your daily life. Unfortunately, some Ontario residents find it practically impossible to make time to visit a lender during regular office hours due to work, family commitments, and other demanding tasks. For these individuals, online lenders are the most viable solution.
If you can relate to this situation, you can access our quick and straightforward online payday loan application 24/7. Credit Club is here to assist anyone in need, as we are among the few providers that accept employment insurance, disability, and various forms of welfare and pensions.
Get Your Payday Loan Fast With Instant Approval
Applying for an online payday loan with Credit Club is straightforward, and approval is even faster. The loan application process is uniform and should only take five minutes, regardless of the amount you need or where you live. You can fill out the application on your lunch break, on your commute home, or after tucking the kids into bed.
We only need some basic details from you, including your personal and income information and banking specifications. We don't run a credit check or refer to your credit history during the application process. While some lenders might reject applications from individuals with a poor credit score, Credit Club bases eligibility on your current income.
We employ a highly secure system with an automated algorithmic process to review your submitted loan application. This process can take between 10 and 30 minutes, depending on the time of day, providing you with an immediate approval response and eliminating the need to wait.
Once we approve your loan, we'll send you a loan agreement along with your approval notice for your review and signature to agree to the terms. We'll promptly transfer the loan amount directly to your bank account upon receipt of these signed documents. Our helpful customer service reps are available to answer any queries you may have regarding this approval process.
Repay the Loan On Your Next Payday
Payday loans are slightly different from long-term loans offered by other lenders. These short-term loans typically range from $100 to $1,500, designed to help manage unexpected expenses that can occur without warning. Thus, they function as paycheck advances, meaning you'll repay them on your next payday.
There's a fee of $15 for every $100 borrowed, making a payday loan a swift way to access cash. For example, a $200 payday loan will cost you $230.
The loan term will be set at a minimum of 7 days but can extend longer, depending on your income schedule. Moreover, larger loan amounts can extend beyond your next payday, stretching up to 62 days if you need more time to repay the loan.
What Are Payday Loans?
Payday loans are simple cash advances that help manage short-term financial needs. The borrowing terms are typically 17 days, with repayment scheduled for your next payday.
This scheduling aims to help you recover your financial stability as soon as possible. However, payday loans are only a temporary solution and are not ideal for people needing more than $1,500 or dealing with severe financial issues.
How To Apply for an Online Payday Loan in St. Catharines with Credit Club
St. Catharines residents can apply online through Credit Club 24/7. Our digital platform provides the flexibility to request a payday loan at your convenience. The entire process will take only minutes, and you'll receive your approval notice promptly.
To be eligible to apply for a St. Catharines online payday loan, you need the following:
- An email address
- An active phone number
- A banking account in your name
- Proof of consistent and regular income

The application process is straightforward. Just collect your information and start the application process through our user-friendly digital platform. New customers may need extra time to fill in their details and complete the online application. However, for returning customers, the process is even simpler, as your previous information will be stored in your user account, ready for updates and confirmation.
After filling in the necessary fields regarding personal details, employment or recurring income information, and bank account specifics, click the Submit Application button. Your approval notice should arrive in just a few minutes, along with the loan agreement, for your signature.
Once you agree to the payday loan terms, we'll transfer the funds directly into your bank account in 5 minutes or less. Applying for a payday loan through Credit Club is a great option if you need quick cash.
Can I Get A Payday Loan in St. Catharines Even With Bad Credit?
We understand that financial difficulties can sometimes affect a person's credit rating. However, a poor credit history should not hinder your ability to manage immediate necessities, leaving you at a disadvantage.
Fortunately, payday loans are distinct from traditional bank loans. The advantage of these smaller, short-term loans is that we don't perform a credit check or consider your credit history for eligibility. However, we're aware of situations such as bankruptcy, which might limit your options for quick cash with other lenders.
In St. Catharines, you could be eligible to receive an online payday loan even with bad credit, no previous credit history, or while undergoing bankruptcy. We believe everyone deserves access to loan options, including those facing financial difficulties.
Of course, we must determine a person's eligibility for a payday loan without a credit check using alternative methods. Instead of relying on credit scores like other lenders, Credit Club employs specific algorithms to check your bank account for indicators of your ability to repay the loan. These automatic checks look for consistent direct deposits and verify income. The entire process takes only a few minutes and is entirely secure.
Responsible Borrowing Practices and Avoiding Non-Payment
The convenience of an online payday loan relieves many Ontario residents from the immediate stress of urgent financial situations.
Be sure to read through your loan agreement and understand the repayment options. Understandably, additional fees will apply if you don't repay a loan as outlined in the agreement terms. Therefore, once you comprehend the repayment terms, you can ensure it is paid in full at the specified time to avoid extra non-payment costs.
Therefore, online payday loans are an ideal solution for short-term financial problems. They enable you to repair your vehicle, settle a utility bill, or take care of immediate necessities.
On the other hand, if you're dealing with substantial debt or require long-term repayment plans, more suitable solutions are available outside of payday loans.
Get your loan with these 4 easy steps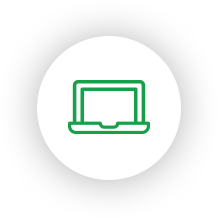 Apply online in minutes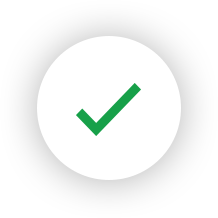 Receive instant approval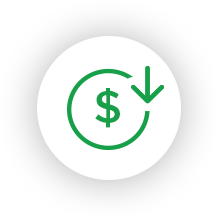 Funded directly in your bank account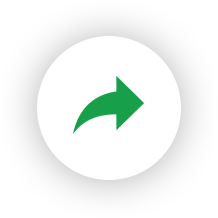 Repay upon your next payday
Apply for a loan now