Unexpected things happen at the most inopportune times. Whether you need an emergency car repair, have an appliance stop working, or have to make an unexpected trip, there are times when you need money quickly. Unfortunately, a traditional loan may not be available if you have poor or low credit.
If you need a personal loan instantly, look into our express loans online application. The application process is easy, and you can usually have the money available within one hour. If you have an emergency, an express loan can be your ticket out of trouble.
Calculate your loan now!
What Is an Express Loan Online?
Express loans give you an advance on your paycheck of up to $1500. You can apply any time online by providing proof of income and identification. You must pay the entire amount due within 62 days to the lender. And your money could be in your account in as little as five minutes.
Traditional credit cards and bank loans are much more restrictive and time-consuming. They require a loan application approval process that could take up to a couple of days to complete. Express loans are much faster, which is perfect when you need cash immediately.
What Can Express Loans Be Used For?
Some banks put restrictions on what you can use your loan for. With express loans, you can use your money for anything. When your car breaks down, you need a new one fast. Or maybe you need to buy a gift for that special someone. An express loan may be the help you need.
- Emergency car repair
- Visiting a sick relative
- Replacing a broken appliance
- Celebrations
- Holiday gifts
- Unexpected medical expenses
- Vacation

What Are the Advantages of Express Loans?
You will find that express loans have a lot of advantages over traditional bank loans. Here are a few of the many things people like about express loans.
Convenience
Most banking institutions require you to come in and fill out a lot of paperwork before being considered for a loan. However, you can apply for express loans online, which takes almost no time.
Few Requirements
If you have been turned down for a bank loan because of your credit, you can still get help from an express loan. You only need to prove that you are employed to qualify.
Unsecured
If you need to borrow money fast but have nothing to put up as collateral, you will be happy to know that express loans are unsecured. There is no need to put up an asset to be approved.
How Do You Apply?
The application process for an express loan is simple and fast. Go to the lender's website any time, 24 hours a day, and find the link to apply.
You will be required to provide some basic information such as your address, employer, and banking information and wait for your approval.
With no minimum credit score requirement, almost everyone qualifies for express loans online. And there is almost no wait time for approval. In most cases, you will have funds available in your account in a few minutes.
How Will You Receive Your Funds?
You will get the money for your express loan by email money transfer or direct deposit. When you fill out your application, you will provide your banking information. After the application is approved, the money will be available in your bank account within minutes.
Will Repaying the Loan Be Expensive?
Express Loans are provincially regulated and lenders cannot charge more than the maximum rate established by each province.
Some lenders will also give you several choices of how to repay your funds. Express loans make your life easier and are not meant to create more stress by making you worry about how you can afford to pay it back.
- For example, if you live in Ontario, Canada, you can repay your loan within 62 days for a fee of $15 every $100.
- You might be eligible to pay back your loan in installments over time. It may take you longer to pay it back this way, but you will avoid a large payment all at once.

How Will My Loan Be Paid Back?
When you applied for your express loan, you provided your banking information. When your loan is approved, you will see the money deposited directly into your account.
On your repayment date, the money will be withdrawn based on your repayment plan without you doing anything.
What Is the Difference Between a Traditional Loan and an Express Loan?
With a traditional loan, you agree to borrow a certain amount of money and pay it back at a certain date. These two variables are adjusted on a case-by-case basis. The interest rates also vary depending on the provider, the chosen dates and the number of installments in which you pay back, if any.
Express loans, or payday loans, normally have a higher interest rate because you get the money right away, with minimum requirements. You can usually request it online and you pay it back when you get your next paycheck.
Both are helpful, but they are made for different purposes. Express loans allow you to pay your bills or make a purchase without having to wait until payday.
Does Borrowing Money Affect Your Credit Score?
Your credit score is not considered when applying for an express loan. Whether you have poor or slow credit, you can still borrow money to meet your financial needs. Unlike traditional loans, your history is not a factor in approving your loan.
Since your credit score is not used, you cannot do any damage to your credit by borrowing. You can borrow up to $1500 without affecting your credit, like taking out a new credit card would. As long as you pay the loan back on time, you will not see any ill effects on your credit score.
Conclusion
If you have poor credit or do not want to go through the bank to borrow money, there is still a way for you to get the funds you need. Do not let anything stop you from taking care of the unforeseen misfortunes that come up in life. Apply now for an express loan, and get back to your busy life as soon as possible.
Get your loan with these 4 easy steps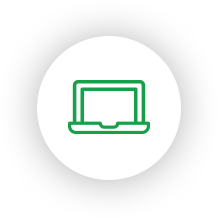 Apply online in minutes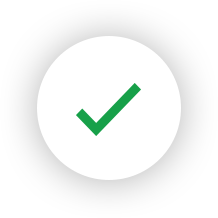 Receive instant approval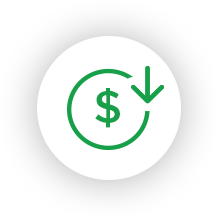 Funded directly in your bank account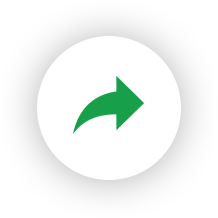 Repay upon your next payday
Apply for a loan now