Greater Sudbury, Ontario
Get an Online Payday Loans in Greater Sudbury Now!
For up to $1500
In as little as 30 minutes!
Apply now
When times get tough, Canadians have a way to fall back on payday loans. These convenient loans provide a much-needed financial lifeline in times of emergency expenses such as costly car repairs or utility payments. Payday loans can be invaluable when unexpected costs creep up out of nowhere.
Online Approval in Minutes
Your life is busy, and Credit Club understands that. Visiting a lender and explaining your financial situation to a stranger is no longer necessary. Greater Sudbury residents can now apply for a payday loan online and get approved in minutes from the comfort of their computer or mobile device.
With Credit Club, the loan application process is simple and available 24/7. We accept employment insurance, disability, welfare, and pension checks, so getting the emergency funds you need is easier than ever.
The advantages of the online process are numerous, offering an easier and less stressful experience than other alternatives. Having one less place to go is incredibly beneficial in our modern life.
Get Your Money with PayDay Immediately
Credit Club works differently than others. Getting approved for an online payday loan is as easy as it gets. The application process takes a few minutes, no matter what amount you need or where you live. This way, you can complete the application during your lunch break, on the bus, or when the kids are asleep.
To determine eligibility, only your current income is required; no credit score is needed. We just need a few pieces of important information from you, including your name, income, and bank details, and that's it.
Your loan application is then reviewed by a highly secure system that uses an automated algorithmic system. Submitting your application can take 10 to 30 minutes, depending on the time of day. Fortunately, you will get a quick response. This allows for a much shorter waiting period for you to enjoy the benefits and free up some valuable time for your other priorities.
Once we approve your loan, a loan agreement and approval notice will be promptly expedited to your email for review and signature. After all, documents have been duly signed; you can anticipate the expeditious transfer of funds into your bank account.
Should any questions flood your mind or any perplexities arise about this approval process, our customer service representatives remain ever devoted to helping you every step of the way.
No Hurries for Payback
Payday loans, ranging from $100 and $1,500, provide short-term help in handling unexpected costs that may arise at any time. At just a mere $15 per every $100 borrowed, you can obtain instant money that works as an advance on your next paycheck.
For instance, if you take out a payday loan of $300, $345 would need to be paid back on or before the due date (minimum of 7 days after trying to obtain it). Should more funds be necessary to cover the expenses, your loan term can also be extended until 62 days after payday.
By taking out a loan with us, you'll have the assistance you require without being overwhelmed by excess fees. We believe in providing our customers with a safe and dependable process free of additional charges.
Payday Loans, How Do They Work?
Payday loans are a lifesaver when it comes to tackling short-term financial issues. Offering you access to cash before your next paycheck, these loans are designed to help you get back on your feet fast.
They help without having to endure long loan terms or complicated repayment plans. Ideally suited for smaller sums up to $1500, payday loans represent the perfect quick-fix solution for those facing unexpected financial hardship.
Get Your Payday Loan in Greater Sudbury With Credit Club In Just a Few Minutes
Greater Sudbury residents have the luxury of applying to The Credit Club whenever they choose. Our digital platform is open 24 hours a day, 7 days a week. Whether it be late at night or during the weekend, you can request a payday loan easily and know you will be quickly notified of your approval.
Applying for a Greater Sudbury online payday loan requires the following:
- A current email address.
- A working phone number.
- An active bank account in your name.
- Clear proof of consistent and regular income.
All you have to do is collect your necessary information and input it into our user-friendly digital platform. Once you have completed the necessary inputs to your personal information, workplace specifics, and banking data, simply tap on 'Submit Application.' You'll receive a response in minutes with a loan agreement ready for signing.
Upon your agreement to the payday loan terms and verification of all necessary details, the funds will be transferred into your bank account within a brief time. The time it usually takes is surprisingly brief, at most five minutes.
For first-time Greater Sudbury customers, submitting their application online may take longer than expected. However, returning customers can easily update their past details with an exclusive user account. Swiftly, they can access all of our services at the speed of light.
I Have a Bad Credit, Do Greater Sudbury Payday Loans Apply to Me?
Payday loans are different from traditional bank loans or long-term loans. The good news is that these short-term payday loans do not require a credit check or examination of your credit history.
It is a fact of life that sometimes people experience negative occurrences which have an unfavorable effect on their credit score. But we understand that obstructions come up in life, and having a poor credit profile should allow you to manage the monetary necessities in your life.
At Credit Club, everyone deserves a short-term loan when life calls for it. Therefore, instead of making credit evaluations based on reports and scores, we have developed innovative ways to decide whether you are eligible for such support.
Our algorithms utilize specialized criteria derived from observing your banking account to determine if you can repay the loan. This enables us to provide secure and confident outcomes when approving our financing options.
We closely examine your bank account activity, examining how often you make deposits and withdrawals, tracking the frequency of direct deposits, and analyzing spending habits to confirm income. All of this is done in a few minutes and, of course, with complete security.
Applying for a PayDay Loan Responsibly in Greater Sudbury and Avoiding Non-Payment
Ontario residents will appreciate the convenience of getting an online payday to help relieve the stress of facing a difficult financial situation.
One of the most important things to remember is to read the loan agreement. Read it thoroughly and ensure you understand everything, including the repayment options. You will incur additional fees if you fail to repay the loan when it's due.
To avoid paying additional fees, pay your loan agreement when it's due or before the due date. The more consistent you are in paying off the loan, the more your chances increase in receiving additional payday loans, and the more you can borrow when you need it.
Other good practices include:
Learning about the loan and repayment process.

Assess your financial standing accurately in order to ensure a secure and successful repayment of the loan.

Looking for ways to reduce your expenses.

Anticipating unexpected expenses as much as possible.
Gaining an insight into these issues can enable you to make informed, calculated choices concerning taking out a loan and significantly reduce the likelihood of being unable to meet payment obligations.
Get your loan with these 4 easy steps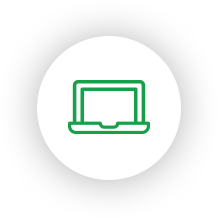 Apply online in minutes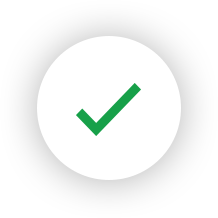 Receive instant approval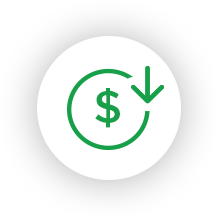 Funded directly in your bank account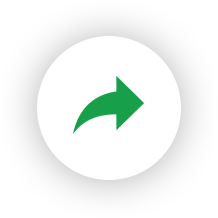 Repay upon your next payday
Apply for a loan now