Burnaby, British Columbia
Get an Online Payday Loans in Burnaby Now!
For up to $1500
In as little as 30 minutes!
Apply now
Are you a British Columbia, Canada, resident facing unexpected expenses that require immediate financial solutions? Look no further, as Credit Club is here to help with payday loans Burnaby residents can have easy access to. We understand that life can throw curveballs your way, such as unexpected car repairs or falling short on rent.
Payday loans can be a lifeline in such situations, providing quick access to funds when you need them most. Financial challenges can be stressful, but with the help of online payday loans, you can gain the peace of mind and financial flexibility necessary.
Apply Online in Minutes
Applying for an online payday loan has never been more convenient for residents of British Columbia. At Credit Club, we understand the demands and responsibilities of modern life, leaving little time for visiting physical loan stores during regular business hours.
That's why we have streamlined the process, enabling you to apply for a payday loan online in just a few minutes.
Gone are the days of lengthy paperwork and face-to-face meetings with lenders. With our user-friendly online application platform, you can complete the entire process from the comfort of your home or on the go at any time that suits your schedule.
No more stress or discomfort in explaining your financial situation to a stranger. We value your time and privacy, making the online application process quick, secure, and hassle-free.
Calculate your loan now!
Get Your Payday Loan Fast With Instant Approval
At Credit Club, we understand the urgency of your financial needs. We know that when unexpected expenses arise, time is of the essence. That's why we have designed our payday loan application process to be swift and efficient, ensuring you can quickly get the funds you need.
When you apply for an online payday loan with Credit Club, you can expect instant approval, giving you peace of mind and confidence in your financial situation. Our dedicated team works diligently to review and process loan applications promptly.
You will receive a decision within minutes. This means you don't have to wait anxiously for days or weeks to determine if your loan request has been approved.
We understand that time is essential when you need a payday loan. Whether you need to cover unexpected medical expenses, car repairs, or any other unforeseen costs, our quick approval process ensures you can access the funds you need swiftly and efficiently.
Repay the Loan On Your Next Payday
Payday loans are specifically tailored to be different from traditional long-term loans. They are short-term financial solutions designed to bridge the gap between your current financial situation and your upcoming paycheck.
These loans are typically available in amounts ranging from $100 to $1,500, providing you with the necessary funds to address critical and immediate expenses.
Repaying a payday loan is simple. On your next payday, the loan amount and any applicable fees will be automatically deducted from your bank account. The repayment process is designed to align with your income schedule, ensuring you can fulfill your financial obligations without undue stress or burden.
When you take out a payday loan, a fee of $15 is charged for every $100 borrowed. For example, if you borrow $200, the total repayment would be $230. It's essential to consider the loan amount you require and ensure you can repay it comfortably within the specified timeframe.
We understand that everyone's financial situation is unique, and we offer flexibility in loan terms. While the minimum loan term is 7 days, larger loan amounts can extend beyond your next payday, providing up to 62 days to repay the loan. This flexibility allows you to tailor the loan repayment to your needs and financial circumstances.
What Are Payday Loans?
Payday loans are a straightforward and practical tool for addressing short-term financial challenges. These loans are designed to provide quick access to cash, enabling you to cover unexpected urgent expenses.
Unlike traditional bank loans that often involve complex approval processes and lengthy waiting periods, payday loans offer a simplified and expedited borrowing experience. The borrowing term for a payday loan typically spans 17 days, aligning with the average time between paychecks. You will repay the loan in full when you receive your next income.
Payday loans are not intended for long-term financial solutions or large-scale borrowing needs. They are specifically designed to bridge temporary financial gaps, offering a convenient and accessible option for up to $1,500. If you require a more substantial loan or have more complex financial issues, alternative solutions may suit your circumstances.
How To Apply for an Online Payday Loan in Burnaby with Credit Club
If you're a Burnaby, British Columbia, resident, you can conveniently apply for an online payday loan through Credit Club. Our user-friendly digital platform allows you to submit your loan application 24/7. To be eligible for a payday loan, you'll need the following:
- An email address for communication
- An active phone number for contact purposes
- An active bank account in your name for fund transfer
- Proof of steady and consistent income
Applying is a straightforward process. Simply gather your information and begin applying through our easy-to-use digital platform. If you're a returning customer, the process is even simpler, as your previous information will be readily available for you to update and confirm.
Once you have filled out the necessary fields, providing personal details, employment or income information, and bank account specifics, click the Submit Application button. You can expect an approval notice within minutes and the loan agreement for your review and signature.
After agreeing to the payday loan terms, we will transfer the approved funds directly into your bank account in five minutes or less. Applying for a payday loan through Credit Club ensures a seamless and efficient experience when you need fast cash.
Can I Get A Payday Loan in Burnaby Even With Bad Credit?
A bad credit history at Credit Club should not prevent you from accessing the financial assistance you need. We understand that circumstances such as bankruptcy or a lack of credit history can limit your options for obtaining fast cash through traditional lenders.
Fortunately, payday loans differ from conventional bank loans. When applying for a payday loan in Burnaby, your eligibility is not determined by a credit check or an examination of your credit history.
Instead, we utilize specific algorithms that assess your bank account for indicators of your ability to repay the loan. These checks focus on factors such as consistent direct deposits and income verification. The process takes only a few minutes to complete, ensuring a secure and efficient experience.
Responsible Borrowing Practices and Avoiding Non-Payment
We encourage responsible borrowing practices to ensure our customers a positive and manageable financial experience. While payday loans offer a convenient solution for short-term financial needs, it's important to approach them with caution and a clear understanding of the terms and conditions.
Before accepting a payday loan, we recommend carefully reviewing the loan agreement and understanding the repayment options available to you. It's crucial to assess your financial capabilities and ensure you can repay the loan outlined in the agreement. Failure to repay the loan on time may result in additional fees and charges, potentially exacerbating your financial situation.
We prioritize transparency and believe in providing clear and comprehensive information about the loan terms, including fees, repayment schedules, and any potential consequences of non-payment.
While payday loans are ideal for addressing immediate financial emergencies, they may not suit long-term debt management or substantial borrowing needs. If you are in a situation requiring a more extended repayment plan or facing severe debt, explore alternative options and seek appropriate financial guidance.
Get your loan with these 4 easy steps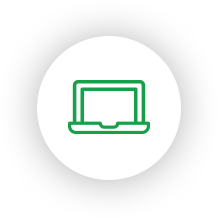 Apply online in minutes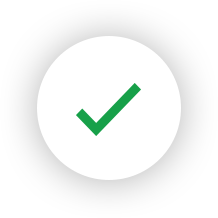 Receive instant approval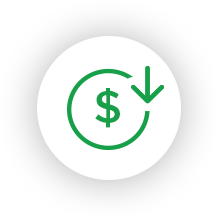 Funded directly in your bank account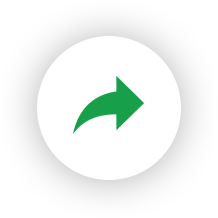 Repay upon your next payday
Apply for a loan now