There are many options for a flexible and reliable loan borrowing experience from accredited lenders. Credit Club Loans offers a safe and fast way to secure a loan no matter your situation.
Specialising in payday cash loans, Credit Club Loans can help you deal with unexpected expenses, improve your credit, and give yourself some breathing room till your next paycheck.
Calculate your loan now!
Easiest Way to Borrow Money
Borrowing money online is seamless for Canadian residents with Credit Club Loans, a direct lender here to make your lives easier. As people become busier with their daily lives, they want more convenience in banking and applying for payday and personal loans on their watch – a convenience we readily supply.
Plus, our online cash loan company allows Canadians to petition for instant cash loans from wherever they are. Whether cosy at home on the couch or riding the tram home from work, you can use your smartphone or laptop connected to the Internet to send in an online loan application.
Borrow Money Online In Canada
Canadians can enjoy the fast and reliable convenience of filling cash loan applications from home.
Not everyone has the time or ability to apply for a payday loan in person. If you work a mid-shift, it's especially difficult to reach a branch before traditional banking hours expire.
With our 24/7 online facilities, you can apply for a loan at any time and receive it within thirty minutes. We are always available to help you out, even though our physical branches might close for the day. You can apply for loans during evenings or weekends and receive your money faster than if you apply at a Canadian bank.
With Credit Club loans, you will get:
- Security
- Upfront rates
- Extreme convenience
Security Measures
These application processes are as secure as possible so you can receive loans safely. With complete confidentiality, there is no risk to you or your information. Both your personal and financial information remains protected throughout and after the entire loan process.
Credit Club Loans will not sell or distribute your information to anyone, giving you complete security to safely receive a monetary boost.
Upfront Rates
Applications are also free of charge, with no hidden fees. You get the amount you need without having to break your bank account to receive it.
However, if you are late with your repayment, you may have to deal with a late fee.
More Convenience
Our direct-to-debit process gives you the ultimate convenience in receiving and repaying a loan.
Borrow Money Quickly
Some financial application processes and loan approval can be long and drawn out, discouraging individuals from wanting to apply for urgent cash loans.
Payday loan companies in Canada make it easy to borrow money quickly with instant emergency cash loans. The application process does not require large amounts of paperwork or faxing, making it easier for you to complete within five minutes or less.
You will be asked for your personal information, income information, and the province of residence, making for a short application screening process.
Once approved, you can get instant access to your quick loan funds on most occasions.
Borrow Money Instantly
We know you want instant options for borrowing money as emergency monetary situations can happen. Regardless if you have a poor credit history or not, you can borrow money instantly.
You can receive your funds instantly when borrowing money online in Canada. Some cash loan providers can transfer your funds between five to 30 minutes with instant approval of cash loans.
An online lender can process funds quicker. Once approved online, you can receive your funds in as little as two minutes.
There are no credit checks with Credit Club Loans, meaning your application process will be faster than other cash lenders. You can also borrow money if you have a bad credit score.
Best Way to Borrow Money with a Bad Credit Score
We allow borrowers with bad credit to have flexible payday loan options. Just because you have bad credit does not mean that you are exempt from receiving a payday loan.
When you apply to cash loan companies, you must provide your:
Name
Provide source of income
Email
Bank Information
Best Personal Loans in Canada
Personal loans are different from payday loans. While payday loans take only one to three installments to pay off, personal loans take many monthly instalments to pay off. You can pay off a personal loan in one to three years.
No matter the type of loan, you can usually pay off a payday or personal loan early without repercussions. Check with your lender in case there are penalties for paying off your loan earlier than the agreed-upon pay-off period.
Alternative to Payday Loans
You may not be comfortable applying for cash loans. An alternative to payday loans would be utilising other borrowing options such as credit cards, retail loans, or auto loans.
If you already have one or more credit cards, you can pay your obligation without applying for a short-term loan option.
Rather than apply for a payday loan to buy a car, petition for an auto loan.
If you need to make a large purchase for your home, consider a retail loan at the local furniture store.
FAQs About Cash Loans in Canada
Here are the most common questions about cash loans in Canada and their answers.
What are the eligibility requirements to borrow money online?
Almost anyone is eligible to borrow money online. As long as you have a steady income and bank information, you can receive loan funds online.
How quickly can I get approved and borrow money?
You can receive a payday loan in minutes once approved. Approval can take up to one hour during business hours.
How much can I borrow?
Generally speaking, the maximum amount you can borrow for an online payday loan in Canada is 1,500 CAD. Depending on the province or territory, you then must repay this amount within the next 62 days or by your next paycheck.
How do I repay the amount that I borrowed?
To repay the amount you borrow, you can set up a direct deposit from your checking account to automatically repay the lender at your next paycheck. You can also set up a repayment schedule in bi-weekly or monthly payments if you need.
When is a Cash Advance right for you?
A cash advance is right for you if:
- You have an upcoming time-sensitive bill or financial obligation and need cash right away
- You can repay the loan amount in full on your next payday
- The financial obligation is under $1,500
- If you need to borrow only $1,500 or less
How much do you need today?
The current financial obligation you need to pay decides how much money you need today. You may need all or only part of the monetary amount to pay off this obligation. Consider all your options so you can save yourself a loan application. Credit cards can be a way to decrease how much of a loan you may or may not need.
Get your loan with these 4 easy steps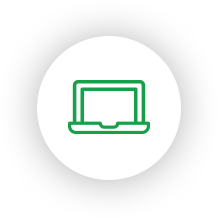 Apply online in minutes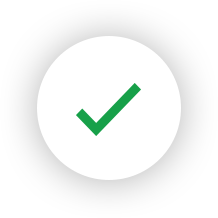 Receive instant approval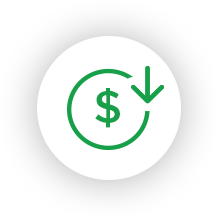 Funded directly in your bank account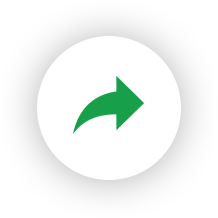 Repay upon your next payday
Apply for a loan now