Mississauga, Ontario
Get an Online Payday Loans in Mississauga Now!
For up to $1500
In as little as 30 minutes!
Apply now
When unexpected expenses arise, Canadian residents can take advantage of payday loans to make covering these bills easier each month. Payday loans are an excellent alternative for people facing car repairs, falling short on rent, and other necessary expenses for Mississauga residents.
Almost Immediate Online Approval
If you're a Mississauga resident, getting a payday loan is easier than ever. You no longer have to take the time out of your day to visit a loan lender in person and explain your financial situation to a stranger. You can apply for a payday loan online as long as you have an internet connection via your smartphone or computer.
Credit Club knows life can be busy and when you're struggling to pay necessary expenses, finding time to visit a lender during business hours can seem impossible. Finding an online payday lender is the best solution for many Mississauga residents between work and other commitments.
If any of these feels relatable, you can easily access our quick online payday loan application 24 hours a day, seven days a week. When you need help paying unexpected expenses, Credit Club accepts disability, employment insurance, and other pensions and welfare.
Get the Money you Need with Credit Club
Credit Club makes applying for an online payday loan quicker than ever, and it's even faster to get approved. Our loan application is the same as others, but it should only take you about five minutes to complete, no matter how much you need or where you live. You can complete our payday loan application on your lunch break, from your bed, or anywhere else.
Our application requires basic information from you, such as your personal income information and banking institution. We'll never run a credit check or check your credit history when you apply. Many lenders reject loan applications from those with a bad credit score, but Credit Club only needs to know about your current financial situation when determining eligibility.
Credit Club uses a secure system with an algorithm to review your loan application. While the application takes only five minutes, you'll see your approval status in ten to 30 minutes. How quickly you'll see your approval status varies depending on the time of day, but it's still quick, and you never have to wait days for approval.
After we approve your loan, you'll get a loan agreement. The loan agreement includes your approval amount and documents for you to sign and agree to the terms. Once you return the signed contract, we'll transfer the loan amount to your bank account. Our customer service representatives are available to help with anything throughout the process.
Calculate your loan now!
No Need to Payback Until You Have Your Next Payday
Payday loans are different from long-term loans from other lenders. Payday loans are short-term loans that range from $100 to $1,500, which can help you cover essential expenses that come up without warning. They're like a cash advance on paychecks, meaning you'll need to pay them back the next time you get paid.
For every $100 you borrow, there's a $15 fee which makes a payday loan a fast way to get the cash you need. For example, if you need $300, your payday loans will cost $345.
Your payday loan term is set at a minimum of seven days but might be longer. It can be longer depending on when you're scheduled to receive your paycheck. More significant loan amounts can go beyond your next paycheck up to 62 days if you need more time to pay the loan back.
Payday Loans, How Do They Work?
Payday loans are a type of cash advance that is very straightforward. They help you cover short-term financial problems rather than larger ongoing expenses. Borrowing terms are around 17 days, and you'll need to repay the loan the next time you get paid.
This quick scheduling strives to get you back on your feet fast but without requiring you to take out large loans with high interest. Payday loans are only a short-term solution and aren't ideal if you need more than $1,500 or are having massive financial issues.
It Only Takes Five Minutes to Receive an Online Payday Loan in Mississauga with Credit Club
Mississauga residents can apply for a payday loan online with Credit Club 24/7. Our online platform allows for the flexibility to apply for a payday loan from anywhere you have an internet connection. The process takes minutes, and you'll have almost instant approval.
If you're thinking about applying for a Mississauga online payday loan, you'll need the following things for your application:
- A valid email address
- Your phone number
- Your bank account in your legal name
- Proof of steady income
Applying for an online payday loan is easy. You'll gather your information and begin the application through our digital platform. First-time customers might need extra time to fill in personal details. Returning customers will find our short application even shorter since it will remember information from the previous times you've applied.
All you need to do as a returning customer is verify previous information and hit apply. Once you've filled in all the necessary fields, you'll submit your application by pressing the submit button. Your approval notice should take minutes, and if approved, you'll get your loan agreement that you'll need to sign.
After you agree to the loan terms, we'll begin the transfer of your funds into your bank account. It should take five minutes or less. Credit Club is an excellent option for those needing fast cash to handle expenses.
My Credit is Bad, Can I Still Receive a Payday Loan With Credit Club?
We know that people sometimes face financial issues, which can impact their credit scores. We don't believe that a bad credit rating should affect your ability to take care of your essential bills or unplanned expenses. When it does, this puts you at a disadvantage.
Luckily, payday loans are vastly different from traditional bank loans. The advantage of payday loans is that we don't conduct a credit check or look into your credit history to determine your eligibility. We understand that specific situations like bankruptcy might limit your option for quick cash with other lenders.
Mississauga residents can get an online payday loan even if they have bad credit or no credit history. We believe everyone should have access to loan options, despite their financial hurdles.
While we believe everyone deserves to have access to loans, we have to determine eligibility for payday loans in other ways. Credit Club relies on something other than credit checks. Still, we use an algorithm that looks at indicators via your bank account and paychecks to see your ability to repay the loan, like regular deposits and income verification.
Applying for a PayDay Loan Responsibly in Mississauga and Avoiding Non-Payment
Online payday loans are a convenient option for many Ontario residents. They can help alleviate the stress of an immediate financial situation, like car repairs or utility bills.
Once you get your loan agreement, please read it thoroughly to understand the repayment options. You will incur more fees if you cannot pay the loan on time, as outlined in your agreement terms. After agreeing to the repayment terms, repaying it in full by the specified time will ensure you don't have any non-payment costs.
Online payday loans are an excellent solution for those with short-term financial issues. You can pay bills, repair your car, and more quickly without worrying. For those suffering from larger financial problems, there are better long-term loan options available that aren't online payday loans.
Get your loan with these 4 easy steps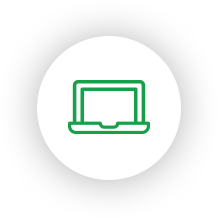 Apply online in minutes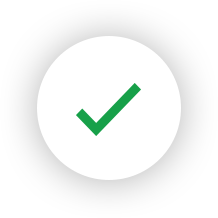 Receive instant approval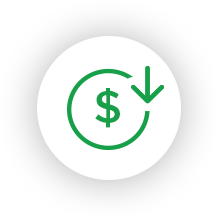 Funded directly in your bank account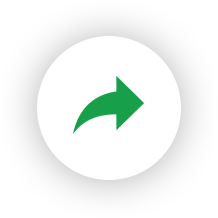 Repay upon your next payday
Apply for a loan now