Ontario
Get an Online Payday Loans in Ontario Now!
For up to $1500
In as little as 30 minutes!
Apply now
Do you need a payday loan without hassle or long waits? Payday loans in Ontario Canada are easier and more accessible than ever.
You don't have to wait in line in a store location, bringing all your documents to find out if you qualify for a personal loan. In addition, Ontario residents can get a payday loan or cash advance online without taking time off work or finding a location to make an appointment.
Applying for an Ontario payday loans online is easy. All you need is a laptop or mobile device and just a few minutes to complete the secure application form. It's an effortless way to apply, and you can do it anytime 24 hours a day so that you can fit this process into your schedule.
The Benefits of Online Payday and Short Term Loan Applications
Not only are online payday loan applications in Canada fast and provide an instant decision, but licensed lenders also offer secure email money transfers for your approved funds.
In addition, the terms and conditions of the payday loan agreement are available to review on the company's site, so you can carefully read all the details of borrowing before proceeding with an application.
All information collected by licensed lenders is protected, as no personal or financial information is shared with third parties. No credit checks are needed, and you'll be provided with the total cost of borrowing upfront.
The service is fast, easy and secure, so you can borrow at any time at an affordable maximum allowable cost of $15 per $100.
Online loans are the most straightforward way to do business when it comes to short term financial solutions. The province of Ontario establishes guidelines on loan terms and interest rates.
If you want to review the lending company's policies and the terms of the loan agreement, you can easily print a copy of this document from the website anytime.
Online Payday Loans Instant Approval Ontario
At Credit Club Loans, we offer 24 hour payday loans 7 days a week in Ontario for many people, including people receiving social assistance, disability benefits or a retirement pension. Credit Club Loans is a licensed lender offering access to loans throughout Ontario.
The payday loan application process is fast, taking no longer than five minutes. You need to provide some basic information such as your personal address and place of employment as well as your banking information. You can apply for a payday loan in Ontario Canada of up to $1,500 online, which is the maximum amount permitted under the current provincial legislation.
Personal loans are assessed, and the decision is instant. The days of waiting for a check to clear or waiting a day or more for approval are long gone! In some cases, loaned amounts are received by e-mail money transfer within minutes of approval.
The availability of instant bank account transfers and secure technology has made the ability to get online payday loans Ontario much easier and more affordable than ever.
Receiving Payday Loans Directly Into Your Bank Account
When you apply for a small personal loan or online payday loans in Canada, the process of receiving approved funds is fast and secure. Once your loan application has been approved, the funds will be either directly deposited into your Canadian bank account within a few hours or sent by e-transfer within minutes of signing the loan agreement.
Many companies provide these quick payment methods, which is especially great for a customer who needs money for an emergency. There are typically no holds on the funds, and they can be accessed and withdrawn from the account immediately.
Licensed lenders understand the value of making urgent funds available to customers who need money right away!
Before you provide bank account information, your full name must be on the account that you use, and you'll need to provide your bank's name, branch, and account number. E-transfer payday loans are a growing trend that provides a much faster way to secure loans within minutes.
Once a loan agreement is signed, you may receive the approved money within an hour or less, even on weekends.
Get your loan with these 4 easy steps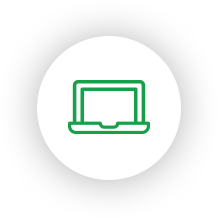 Apply online in minutes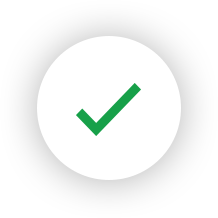 Receive instant approval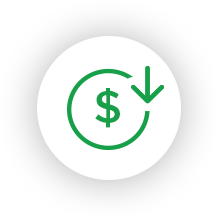 Direct deposit in your bank account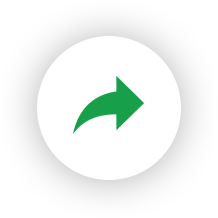 Repay upon your next payday
What are Payday Loans, and How Do They Work?
Payday loans are short term amounts that a customer can borrow in between receiving their paycheck. In many cases, a customer with no or poor credit score is accepted and can receive a loan for 14 days before it is payable in full on the due date.
No credit check is required to get a payday loan or a short term loan. In the province of Ontario, it's a common occurrence to borrow small amounts in between pay to cover the high costs of living.
Personal loans in Ontario are significant for urgent, unforeseen expenses such as car repairs, extra dental or medical costs, family emergencies, and other financial needs. The fee for the loan is $15 per $100 to a maximum of $1,500. Any resident of Ontario can apply for a loan.
With the rising costs of living, including rent, car payments, tuition, groceries, and other everyday expenses, cash advances are a great way to make ends meet when there's no alternative. Typically, a bank or credit union will take much longer to review a loan application and require more information than a payday loan.
Most people find that financial institutions, banks and credit unions are unlikely to approve their application as quickly as a personal payday loan company that specializes in instant loan decisions and ensures that you receive the funds quickly.
Repaying Personal Loans and Payday Loans on the Next Pay
All payday loans must be paid back within 62 days, for a small fee of $15 for every $100. This means a loan of $100 requires a payback of $115, which is a convenient, affordable cash advance to pay for a much-needed payment.
You'll have the benefit of using this cash to pay unexpected bills and expenses before your next paycheck.
Once the first two payday loans are paid in full, you may become eligible to apply for a short term loan to pay off in installments that best fit your financial needs.
When you borrow from Credit Club Loans, a loan for 14 days is the minimum time to repay the amount, though this may be extended for up to 62 days if needed.
We understand that customers may encounter additional costs and fees, including a loss of employment, which may require a longer term to pay off the borrowed amount.
Payday Loans in Ontario with No Credit Check
Whether you apply for a payday loan during the week or over the weekend, the approval process is relatively quick due to a lack of credit checks. Customer service representatives are available to answer questions and offer assistance during the application process.
It's easy to get approved and receive payment instantly, as long as all the required information is provided to the lender.
When you apply for a loan, you don't need to discuss details about your financial and employment history at length with a credit union, bank representative, or loan officer.
No documents need to be sent to us by fax, email, or mail.
All the legal requirements to apply for a loan are contained in an easy-to-read list of terms and conditions available on the website.
Calculate your loan now!
How To Apply Online for a Payday Loan in Ontario with Credit Club
Applying online for a payday loan in Ontario through Credit Club can be done any hour of the day, and any day of the week. It's as easy as providing some basic information and waiting for an approval notice.
In order to apply in Canada, you will need:
- An active checking account under your given name
- Proof of steady and recurring income
- An email address
- Working phone number

Once you've gathered all of the necessary information, you can begin the application process . If you are a returning customer, the process is made easier for you with a past account and information that you will just have to update. If you are a new customer, it will take roughly 15-20 minutes to complete the online application.
After providing customer information, employment information, payroll details, and your bank account specifics, you can submit your application. Once submitted, you will be informed immediately whether you have been approved or not.
Once approved, your money will be transferred to your bank account in just 30 minutes. This makes applying for a payday loan a great option when you need fast quick cash.
Responsible Borrowing and Avoiding Non-Payment
A payday loan in Canada offers a quick, short term solution to unforeseen financial challenges and unexpected costs. It's a convenient alternative to other types of loans, such as short term loans.
It is a loan that's due in 14 days, with the expectation of paying the entire amount due to the lender on the next payday. It's not a long-term solution for significant financial challenges, which are best addressed with an installment loan, which may be an option in some situations.
Responsible borrowing means repaying the loan on time and avoiding extra fees that may apply with nonpayment. Before you apply online for fast cash, it's important to understand the responsibility of using the funds carefully to resolve any short term issues, whether you borrow $100 or a maximum amount of $1,500.
Take the time to read through the loan agreement and understand the repayment options. Make a plan for the money you borrow to ensure it will be used in a financially responsible matter.
It's essential to take your first loan seriously so that you can establish a strong and reliable relationship with a licensed lender and apply for a cash advance when it's needed.
Understanding the Benefits of Short term Personal Loans and Payday Loans Ontario
There are many reasons people apply for personal or payday loans.
Once you get approved for your first loan, it can seem like a weight is lifted off your shoulders. The cost of borrowing is relatively inexpensive, though it's best to view these small loans as a one-time solution so that they do not become a habit.
Over time, some customers borrow more often and accumulate more debt as they have a hard time paying off the initial loan. This may happen when multiple sources of funds are borrowed from various lenders and the interest rates are higher, causing the payback process to become problematic.
One of the best ways to avoid high debt and manage finances is to budget and save a small amount of money in a separate bank account.
These savings are especially vital when some unpredictable fees or expenses arise without warnings, such as medical expenses or dental costs. Sometimes an emergency flight to visit a relative or attend a wedding can be more expensive than initially planned.
Planning with Payday Loans
Payday loans Ontario offer an excellent option for people of all situations, whether you're working full-time and raising a family or you're a student with a lot of part-time work and more expenses than you can handle at the moment.
When you get an online payday loan, it's always essential to plan and budget how you will spend the funds to be assured there's enough to work with, and you can determine the loan amount to apply for when you visit the website.
Instant Payday Loans in Ontario - Apply Today!
Applying for online payday loans in Ontario Canada has never been easier. Skip the long wait times in a store and find out within minutes whether you are eligible to borrow and for how much.
You don't have to have a high credit score or full-time job to apply for payday loans online, as long as you can demonstrate a steady income and an ability to pay back the money.
You'll find lots of great options to resolve your short term financial problems with a payday loan. Visit Credit Club Loans to see how you can secure a payday loan today without the stress of missing payments and damaging your credit score with unpaid bills.
You'll find the solution you need in just four steps to get a payday loan when you apply for a personal cash advance or a payday loan anywhere in Ontario for all your unexpected expenses and urgent needs.
Ontario Locations
Credit Club is a licensed lender in Ontario under the Payday Loans Act. Not all cities are listed, we cover the entire province.
Barrie, Belleville, Brampton, Brantford, Greater Sudbury, Guelph, Hamilton, Kingston, Kitchener, London, Mississauga, North Bay, Oshawa, Ottawa, Sault Ste-Marie, Scarborough, St. Catharines, Toronto, Vaughan, Windsor
Get your loan with these 4 easy steps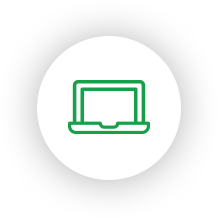 Apply online in minutes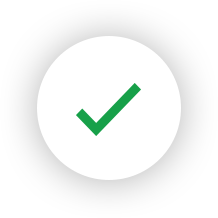 Receive instant approval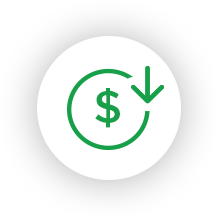 Funded directly in your bank account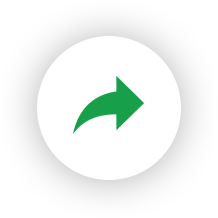 Repay upon your next payday
Apply for a loan now