Ottawa, Ontario
Get an Online Payday Loans Ottawa Now!
For up to $1500
In as little as 30 minutes!
Apply now
Payday loans Ottawa can help pay for emergencies and unexpected expenses if you don't have extra cash or credit on hand. The application and approval process with Credit Club Ottawa is more efficient than a traditional loan.
You can borrow exactly what you need when you need it.
How Do Payday Loans Work?
There are a few things you should know about your payday loan. You can usually apply online or at a payday loan location in Ottawa. You'll get the money instantly and can route it directly to your account. You typically have until your next paycheck to repay the balance.
Quick Online Application Process
To get fast cash from Credit Club, you don't have to wait until you have time to get to a physical location. Ottawa residents can apply for an online payday loan whenever and wherever it's convenient. If you're embarrassed about your situation, don't worry. You won't have to explain things to someone with an online application. Just fill in your personal information and get an answer within minutes.
Instant Approval
Ottawa residents who need small amounts of money fast can receive it quickly with online payday loans. With Credit Club, Once you submit your application, you'll instantly know whether you're approved. Get approved for your online payday loan within seconds, and have the money transferred to your bank within 5 minutes.
Convenient Electronic Transfers
You can get a payday loan in Ottawa for a maximum allowable amount of $15 per $100 borrowed. Once you're approved, you'll get the money in your bank account. We'll either transfer the funds electronically or by interac email money transfer.
Pay When You Get Paid
Ottawa payday loans are similar to cash advances on a credit card. You get the money you need, and you pay that balance back plus a fee, known as the cost of borrowing. Once you get your next paycheck or direct deposit, you pay back the loan. Since payday loan balances are usually small, the cost of borrowing is also usually small, and there are no hidden fees.
Constant Access
The great thing about the online payday loan application process is that you can access it 24 hours a day, seven days a week. No more running around on your lunch hour, after you get off work, or before your workday starts.
No Waiting for a Credit Check
Whether you're applying for payday loans in Ottawa at home on a weekend afternoon or late at night during the week, the approval time is the same. Credit Club doesn't require a credit check, so there's no paperwork to send and you can be approved even if you have bad credit. You don't have to wait for a loan officer or representative to verify your salary, debt-to-income ratio, or credit score.
Fast Customer Support
Customer support is always on hand to answer your questions and guide you through the process for payday loan in Ottawa. But there's no pressure, and you can get the money you need without all the red tape or complicated applications.
Cost of Borrowing
If you borrow $100, you'll pay back that amount plus the total cost of borrowing for a total of $115. For $200, your total cost of borrowing is $230. So, for every $100 you borrow, your total cost of borrowing is $15. Payday loans give you immediate cash for a short period so you can get a loan for 14 days. For a first time loan with Credit Club, the maximum repayment term is 31 days.
Qualify for an Installment Loan
Once you take out and pay back a payday loan for 14 days on at least two occasions, you might qualify for an installment loan with an extended payback period. With these loans, you can take up to 63 days to pay back the money you borrowed with smaller payments.
Who Needs a Payday Loan?
Credit Club provides Ottawa locals with the money they need to get through until their next paycheck. With increasing living expenses and stagnant wages, it's common for people to fall short between pay periods. Also, if a car accident happens or someone in the family gets sick, these expenses can put additional strain on a person's finances. Not everyone has enough in an emergency savings account or knows someone who can lend them money.

In addition, those with poor or bad credit are more likely to be approved for a payday loan for 14 days since they don't require a credit check.
What Is a Payday Loan?
Payday loans are usually small amounts a person can borrow. Need $500 now? No problem! Get a payday loan in Ottawa and pay it back at once instead of in smaller payments through time like a mortgage or personal loan.
Typically, a payday loan is a short-term loan in Ottawa with a borrowing period between two weeks to two months. The cost of borrowing may vary depending on several factors.
Payday Loans in Ottawa with No Credit Check
Are you worried about your bad credit report? Or that you'll get turned down for a payday loan in Ottawa because of your credit score? It's OK! Payday loan approvals will not impact your credit score. In fact, there's no credit check involved. You can borrow the money you need with short term loans in Ottawa with good credit, poor credit, or no credit.
Payday lenders even look past bankruptcies. You shouldn't have to stress about getting a payday advance to pay your bills. It can be expensive to live in Ottawa, and going through rough patches is part of life. That doesn't mean you don't deserve help when you know you can pay your loan back.
While payday lenders in Ottawa won't check your credit, they will verify your income and cash flow using algorithms. Information such as the number of direct deposits you receive and the amounts of those deposits will determine how much you can borrow.
The process does not expose your personal financial information and is completely secure. And it only takes a few minutes to complete, so you won't wait for weeks to get an answer on your loans.
Calculate your loan now!
Get a Payday Loan Fast
When you need cash quickly, a payday loan is the way to go. It doesn't matter why you need the money; the important thing is that a payday loan puts Canadian dollars into your hands or designated bank account within hours. You'll get quick and easy access to loan funds so you can make ends meet in Ottawa after you apply online.
Applying for a payday loan in Ottawa is also super simple. For the loan application, just enter some basic personal information about yourself, your job, and your bank account. To expedite the process, you can verify and double-check all the details on your application. Take your time to ensure everything is correct before you click "submit."
After you send your loan application, a secure algorithm will check everything. You should have an approval amount and answer back within no more than 10 minutes. Before the money is transferred to your bank, you should receive a payday loan agreement. Once you sign the agreement, your money will be on its way.
Customer service representatives are on standby to answer any questions and concerns you have about the agreement of your personal loans. If there's anything that confuses you, do not hesitate to reach out.
Online payday loan companies in Ontario and Canada can usually process approvals and e-transfers 24/7. During the week, lenders often complete batches of transfers several times a day. It only takes a couple of hours for most people in Ottawa to get short term loans they requested. During off-peak times such as weekends, transfers can happen in five minutes or less.
Apply for Payday Loans Online
It makes sense that you prefer to purchase some products and services in a store, but payday loans probably aren't one of them. An online payday loan is quick and easy and can save you the hassle of having to find a location, go to it, and wait in line. With an internet connection, you can submit your information for a cash advance when it's convenient for you.
From home or another comfortable location in Ottawa, you can take your time filling out the information without noisy distractions. And if the weather is bad or you just can't get out of your house, you won't have to put off applying for an online payday loan.
Looking for payday loans online gives you more options. Search for different lenders, research their policies, and look over the fine print. You don't have to speak to anyone if you prefer to handle the application on your own. FAQs can answer your questions just as well as a live person.
Lenders won't compromise your security. Online forms and websites use secure socket layer (SSL) technology. Look for the lock icon on your browser or an HTTPS web address at the top.
Payday Loans in Ottawa, Ontario
If you're looking for a short-term loan, an online payday loan can be a viable way to get access to money in Ottawa. Your credit report and history don't matter, but you do need a few things to qualify. To get a payday loan, you'll need a valid email address, a phone number, and reliable income.
As discussed in previous sections, applying for payday loans in Ottawa is simple and easy to understand. You don't have to review a bunch of legal paperwork or print and sign numerous documents. Everything is laid out in plain terms before you decide to apply.
The ability to apply online is the best scenario for shut-ins and those with busy schedules. Or for people who need to care for children or elderly parents. Dragging them out to a brick-and-mortar location can sometimes be nearly impossible. At best, it's inconvenient and can make applying for a payday loan hectic and stressful. When dealing with money, the last thing you want is more anxiety and stress.
Although you don't need any additional software to apply for an online payday loan in Ottawa, Canada, you do need an internet or cellular data connection. You'll also need to use a mobile device with computing capabilities, a laptop, or a traditional desktop. Use your smartphone or tablet if you're more comfortable using these as long as you can connect to WiFi or have good signal strength.
Remember that online payday loans are always available 24/7. It doesn't matter when you apply or when you need a little extra cash. Take control of your financial situation and get funds sent to your account outside of normal banking hours.
Mindful Borrowing
A payday loan in Ottawa is not going to be your best solution if you're experiencing severe financial distress or recurring money problems. A payday loan is a short-term solution to a temporary cash-flow issue. You usually only have until your next paycheck to get things in order. Examples of short-term money problems include an unexpected hospital or car repair bill between pay periods.
Smart Budgeting
A payday loan is not going to fix monthly budgeting issues where your expenses regularly exceed your income. In cases such as this, taking out an online payday loan might make the problem worse. For long-term or recurring problems, try financial wellness education courses or counseling. You might need to learn how to tweak your budget so your expenses aren't more than what you earn.
Factor in the Cost of Borrowing
When you take out a payday loan, factor the borrowing fees into your total costs. Remember that for every $100 you borrow in Ottawa, you'll incur a $15 charge. Otherwise, there are no hidden fees, but the more you borrow for a cash advance, the more fees you pay. You might be able to make installment payments if you took out payday loans before and paid them back successfully.
Before you receive a payday loan, be sure to go over the terms of the loan. Also, consider when you need to pay your loan back and your next paycheck amount. Ask plenty of questions if you're unsure about anything or find the loan terms and conditions confusing. Customer service is there to make sure you feel good about your decision to apply for a payday loan and the loan repayment is a smooth process.
Get your loan with these 4 easy steps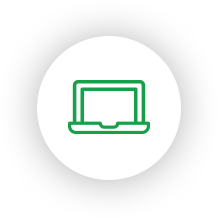 Apply online in minutes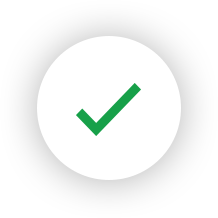 Receive instant approval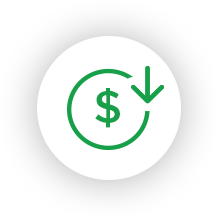 Funded directly in your bank account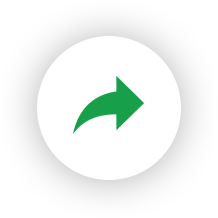 Repay upon your next payday
Apply for a loan now