Halifax, Nova Scotia
Get an Online Payday Loans in Halifax Now!
For up to $1500
In as little as 30 minutes!
Apply now
Are you aware that many people in Canada rely on payday loans to deal with sudden and often unavoidable expenditures that crop up when they're financially down? There are many situations where a payday loan would be a great assistance, such as when you need to service your car or don't have enough money to cover rent and electricity bills.
Apply Online in Minutes
Halifax, Nova Scotia, residents now have more access to payday loans thanks to the internet. Visiting a financial institution in person has been rendered unnecessary.
You don't have to think twice about how to approach a stranger and tell them about your financial plight. Anyone with a laptop or smartphone can easily access the internet and apply for an online payday loan in minutes.
We at the Credit Club know how hectic life can be. Unfortunately, most residents of Halifax, Nova Scotia, cannot spare even an hour or two to visit a credit union because their schedules don't allow for such flexibility. Given the time constraints of work, family and personal projects, borrowing money online is often the only option.
If you're in such a situation you can apply for a payday loan anytime, day or night, from the comfort of your home, using our simple online application. What sets Credit Club apart from most lenders is that we accept employment insurance, disability, and other types of welfare. Thus, you can count on us to be that reliable friend in need.
Calculate your loan now!
Your Payday Loan Approval Won't Take Forever
At Credit Club, we try to ensure that the process of our payday loans is a breeze from application to approval. Regardless of the amount you apply for or where you live, the application process is identical and should only take about five minutes.
We only need your name, address, income, and banking details. When you apply for a payday loan with us, we won't look into your credit score or make any references to it.
While a poor credit history may disqualify you from receiving a loan from some institutions, Credit Club will only consider your current income when assessing your suitability. We've implemented a robust, safe system with algorithmic automation to handle all loan application reviews.
After completing the application procedure, which can take anywhere from ten to thirty minutes, depending on the time of day, you'll receive a fast reply indicating whether or not our team has approved your request.
If you get the green light that you qualify for a loan, we'll send you a loan agreement for perusal and signing to ascertain that you accept our terms and conditions. We will promptly deposit the loan proceeds into your bank account when the signed documents get back to us.
If you need further clarification about the application process, our courteous support staff are accessible to respond to your queries.
Remit Payments for Your Online Payday Loan When Your Paycheck Arrives
Some key distinctions exist between online payday loans and conventional, long-term bank loans. Short-term loans range from $100 to $1,500, and their primary goal is to come to your aid when you need cash to deal with unplanned expenditures.
Consequently, you can think of them as a salary advance, meaning you must repay the money when your subsequent paycheck comes.
Payday loans are a speedy method to obtain cash, but they come with a price: a fee of $15 for every $100 you borrow. A payday credit of $500, for instance, requires you to have $575.
Most of the time, we'll set a loan term to a minimum of seven days though it might extend beyond that depending on the date you receive your pay. Furthermore, huge loan amounts may go past your next payday, stretching to 62 days if you require extra repayment time.
What Are Payday Loans?
Online payday loans are practical cash advances meant to assist you in offsetting surprise short-term expenses. The usual borrowing period is 17 days, and repayment is due the following pay date.
The quick schedule aims at getting you up and running in the shortest time possible. Nonetheless, payday loans are only a temporary fix, so if you need over $1,500 or are in serious financial distress, you shouldn't look into them.
How To Apply for an Online Payday Loan in Halifax, Nova Scotia, With Credit Club
Residents of Halifax, Nova Scotia, have access to Credit Club's online loans round-the-clock, seven days a week. Our online service allows you to apply for a payday loan whenever convenient. The procedure will only take a few minutes, and we'll get back to you with an approval notification as quickly as possible.
You'll need to meet some requirements for a successful online payday loan application, including:
Clear evidence of regular and reliable income

A valid email address

Your current phone number

An active bank account with your full names
The application is simple; you only need to collect the necessary information and initiate the process via our interactive digital platform. New clients might require more time to enter their information and finish the web application. But updating and verifying your details is even easier if you're a returning customer because they're already in your user account.
After entering your name, address, phone number, email, and bank details, the next step should be clicking the "Submit Application" option to complete the process. You should get your approval notification within a few minutes, accompanied by the loan agreement you must acknowledge.
After consenting to the payday loan's terms and conditions, we'll deposit the approved amount into your bank account in as little as five minutes. An online payday loan could be a lifesaver when you're in an urgent financial situation
Can I Get a Payday Loan in Halifax, Nova Scotia, Even With Bad Credit?
We realize that financial difficulties can impact a person's creditworthiness. Poor credit history should not be why you can't meet your urgent needs, placing you in jeopardy.
Luckily, payday loans are not like conventional bank loans. Because these are shorter-term loans, we don't dig deep into your credit history to determine whether or not you're eligible for the loan. We know that you might have limited options for obtaining quick cash due to circumstances beyond your control, such as insolvency.
In Halifax, Nova Scotia, anyone can qualify for an online payday loan regardless of their credit score or background. We firmly believe that people from all walks of life should have access to credit.
Ordinarily, it's still essential that we use other ways to assess an individual's suitability for a payday loan without needing a background check.
Unlike most lenders who base their lending decisions on a borrower's credit score, Credit Club employs specialized algorithms to scan a borrower's bank account in search of signs that they can repay the money. These automated checks search for regular direct deposits and proof of income.
Responsible Borrowing Practices and Avoiding Non-Payment
Halifax, Nova Scotia, residents regard getting a payday loan online as the quickest and most hassle-free solution to an abrupt and unanticipated financial emergency. You should explore your online payday loan's terms before finalizing any paperwork. It stands to reason that late payments will only result in inflated loan fees.
If you judge the loan's repayment terms as reasonable, you'll undoubtedly pay back by the deadline and avoid any penalties for paying late. Online payday loans are the best solution for short-term financial problems like vehicle repairs or medical bills.
Get your loan with these 4 easy steps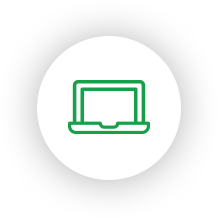 Apply online in minutes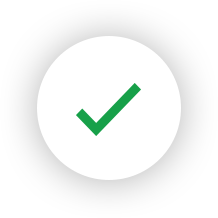 Receive instant approval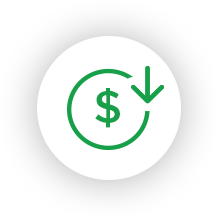 Funded directly in your bank account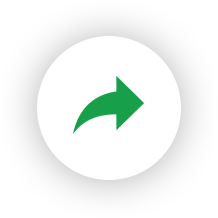 Repay upon your next payday
Apply for a loan now