Oshawa, Ontario
Get an Online Payday Loans Oshawa Now!
For up to $1500
In as little as 30 minutes!
Apply now
How It Works
Take a Few Minutes to Apply Online
We know you're busy, and waiting in long lines only creates more of a headache than you already have when you need money fast. That's why we designed a user-friendly experience for our Oshawa customers so you can apply for a payday loan online. What's more, you don't have to go through the time-consuming process of explaining your finances to a stranger. Simply set aside a few minutes and connect to the Internet to get your payday loan started.
Between juggling work, personal errands, and traffic jams in Oshawa, Canada, the last thing you want to do is squeeze in a visit to a payday loan store before it closes. By filling out your payday loan application online, you're in control—you can access our application 24/7. That way, even if you work long, odd hours, you'll have an equal opportunity at accessing a payday loan as those who don't. Furthermore, if you're on disability income, welfare, or a pension, you'll qualify for a payday loan; at Credit Club, we accept all of these as an income source.
Do you have five minutes to spare? If so, that's all you need to fill out our payday loan application online. No matter the loan size or when you make your request, you only need to dedicate five minutes to request a payday loan.
Get Approved Immediately
You need money quickly, which is why online payday loans are better than traditional loans. By applying for a payday loan, you'll receive instant approval and get the money right away. That's right—gone are the days when you have to anxiously wait around before knowing whether or not financial help is on the way.
Regardless of the time of day you apply for an online payday loan in Oshawa, you'll receive approval immediately. In fact, the time it will take for you to apply and receive instant online loan approval will take around 30 minutes. Traditional bank loans can't compete with such a quick turnaround time.
The reason we can approve and deliver your payday loan so quickly is in part because we don't run credit score checks. Furthermore, we'll never ask you to email, mail, or fax documents to us. Should you have questions, we have friendly 24/7 customer service agents who are ready to support you.
However, unlike traditional loans, you can apply for your payday loan without speaking with anyone. You won't encounter mounds of documents to sign, legal situations to navigate, or explaining yourself to loan officers.
Instant Electronic Fund Transfer
Our online payday loans in Oshawa range from $100 to $1,500. We determine the amount you qualify for based on your regular income, and we release the loan amount you're approved for immediately. You'll never have to worry about waiting for the money to arrive by mail and then waiting more time for a check to clear. Instead, we do a direct deposit into the bank account of your choice using an electronic fund transfer.
Pay Back Your Loan on Your Next Payday
You can think of a payday loan like a cash advance. Its purpose is to serve as a short-term loan to pay for sudden expenses until you receive your next paycheck. Therefore, on your next payday, you'll repay your Oshawa payday loan. The cost of borrowing is small, with a fee of $15 for every $100 borrowed for us lending the cash advance. Therefore, if you borrow $200, you'll pay $230 on your next paycheck.
Trust is the foundation of our client relationships. Therefore, we designed this fast money to serve as a loan for 14 days. Furthermore, after repaying your first two loans on time, we'll offer you the option for installment loans. In that case, you can repay your payday loan in up to three increments within 63 days.
Calculate your loan now!
How do Payday Loans Work?
A payday loan in Oshawa, Ontario, is a short-term advance on your paycheck. People in Ontario, Canada, most commonly use them for unexpected expenses if they don't have enough emergency funds to cover them.
With Oshawa becoming an increasingly more expensive city to live in, now more than ever, locals are turning to payday loans to help their families stay afloat between paydays. These small online loans help you get small amounts of money fast, starting with as little as $100.
Unlike short-term loans with banks, our payday loans in Oshawa come with short borrowing periods—usually two to four weeks, although they can extend up to two months. These loans differ from personal loans because you'll pay them back in full with your next paycheck, as opposed to paying your loan back in installments.
Payday Loans Oshawa — Skip the Credit Check
The words "credit check" will make anyone working on their finances and needing a short-term loan cringe. With our online payday loans in Oshawa, your bad credit history has no impact on your ability to get cash fast.
Legally, anyone in Oshawa can receive a payday loan. It doesn't matter if you have bad credit, no credit history, or a bankruptcy. No matter their financial background, everyone deserves access to online loans when they need them. Payday lenders like us are one of the only options in Oshawa for people who aren't eligible for a loan through a bank.
That said, to keep being able to offer our lending services, we must assess if a person is capable of repaying their loan in a timely fashion. Whereas banks and other loan providers use credit scores, at Credit Club, our algorithms go directly to the source—we check your bank account and other indicators to ensure you receive regular direct deposit payments. Rest assured, this process is fully secure, and it only takes us a few seconds to perform.
Obtain Your Payday Loan Quickly
When you need fast cash immediately, there's no time to jump through a lending provider's red tape. We don't ask you why you need quick cash. Instead, our job is to make getting a payday loan easy so that we can get Canadian Dollars into your Oshawa bank account quickly.
Using our online payday loan application only takes a few minutes. The information we need is basic, including your personal, employment, and banking details. Our online system is user-friendly, so even if you triple-check your information to ensure everything is accurate, you'll still be able to submit it within 5 minutes.
We do this on purpose—making it easy to take the extra step to check for mistakes is critical to securing your loan. By submitting your payday loan application in Oshawa, you don't have to wait for a human to look over your application.
Instead, our secure and automated system will assess your application and make a decision. The average wait time is 10 minutes to receive a response with how much money you'll be receiving. However, during peak hours, it could take up to 30 minutes.
Once you receive your approval notice, you'll need to sign the loan agreement. Once you complete that step, we'll issue your money instantly. Although all of this is automated, you're welcome to reach out to our customer service team at any time with questions.
At Credit Club, we issue our online payday loans in Oshawa seven days a week. If you submit your application on a weekday in Oshawa, you'll likely receive your cash within a few hours since we make transfers three times per day. On the weekends, we issue transfers within minutes. In either case, keep an eye on your email for an e-check confirmation.
Apply for an Online Payday Loan
Shopping online saves time, and applying for an online payday loan in Oshawa is no different. We understand most people have a packed schedule between managing one or more jobs, your family, and personal obligations. But, even if you don't, no one wants to stand in a long line at a bank, fill out a mound of paperwork with confusing wording, and explain themselves to a loan officer.
That's why people in Oshawa are turning to online payday loans in Canada. By completing an easy five-minute application, you don't have to go through the inconvenience and stress of traditional loan application methods.
Furthermore, we keep the personal information you have to share with us to a minimum, and we'll never check your credit score. Simply head to a library or curl up on your couch with your laptop or smartphone to fill out the application. We'll look at your application as soon as you submit it and send your funds via an electronic fund transfer immediately.
Among the many benefits of applying for an online payday loan is that you can take your time to read the terms and conditions. If you don't understand something, you can research it online or reach out to our team, who will be happy to support you.
Maintaining your privacy is at the forefront of our mission. Our algorithmic technology has cutting-edge security measures for approving your payday loan and doing a money e-transfer. We promise never to share your personal information with third parties, and your privacy will always remain secure.
Payday Loans Oshawa
If you need a short-term loan in Oshawa, an online payday loan with Credit Club is among the best options. As we said earlier, we'll accept your application regardless of if you have bad or no credit. The online items you need to apply for a payday loan are a checking account in your name, a reliable source of recurring income, an email address, and a phone number.
Payday loans are a fast, easy process. You don't have to sort through endless piles of paperwork, our terms and conditions are easy to understand, and we require minimum personal information. Getting a payday loan in Oshawa is straightforward and accessible for everyone.
If you have multiple jobs or a schedule that doesn't offer the flexibility for you to visit an in-person location during standard office hours, Credit Club's payday loans are perfect for busy Oshawa residents. Using our online application, you can submit your loan request at work or from home without ever having to worry about securing transportation or wasting time standing in lines. The only tools you'll need to fill out our payday loan application are the Internet and a device such as a computer, tablet, or smartphone.
You can access our online application 24/7 across Oshawa, and we'll approve and secure your funds seven days a week, with an even faster turnaround on the weekend. By making online payday loans legal, the Canadian government allows you to take back control of your finances and borrow money whenever you need it, even in the middle of the night on the weekend.
Borrowing Responsibly
Payday loans give you access to an easy and fast cash advance when you run into short-term financial issues without checking your credit score. The money we give you has a 14-day lifespan with the purpose of helping you keep food on the table while allowing you to cover unexpected expenses until your next paycheck. So, using payday loans isn't a solution for deep financial problems.
For your first two-week payday loan in Oshawa, we'll charge you 15% of the principal. That means that the cost per $100 borrowed equates to a total payback of $115. You'll need to pay back the amount you borrow in full from your next paycheck when you first get approved for loan. After you successfully pay 2 loans on time, you can choose an installment loan option where you'll pay back your loan in increments.
Before signing on for a payday loan in Oshawa, it's important that you read over the repayment options, develop a plan, and ensure that such a loan is the right option for your finances. You can learn more details about online payday loans on our FAQ page. Our knowledgeable customer service team will also be happy to answer any questions you have so that you can decide whether a payday loan is right for you.
Get your loan with these 4 easy steps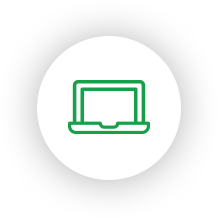 Apply online in minutes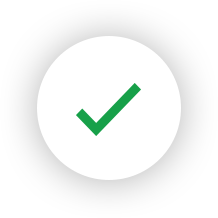 Receive instant approval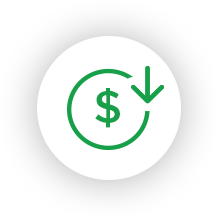 Funded directly in your bank account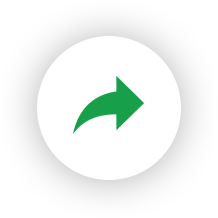 Repay upon your next payday
Apply for a loan now