Nova Scotia
Get an Online Payday Loans in Nova Scotia Now!
For up to $1500
In as little as 30 minutes!
Apply now
Getting a payday loan can be a hassle if you hate waiting in long lines, filling out excessive forms, and getting denied based on your credit score. Now you can get a quick and effective payday loan in Nova Scotia, Canada, using Credit Club Loans.
Instead, you can apply for a payday loan right from the comfort and convenience of home; all you need is your cellphone or laptop. Complete the online application form securely and quickly at any time of the day or night.
Credit Club Loans has professional agents available to help ease you through the process. A few quick and easy clicks will get you on your way to getting the money you need as soon as possible.
Calculate your loan now!
What Is a Payday Loan?
A payday loan is an excellent way to secure temporary financial assistance until your next paycheck.
Many banks charge excessive fees for insufficient funds, pushing you deeper into a financial hole if you pay bills without having enough money in your account to cover them.
Payday loans give you instant access to smaller amounts of cash with minimal hassle. Most people use payday loans when their next pay period is too far away for their available money to last.
Nova Scotia residents can now take out loans for anywhere from two weeks to two months. Payday loans used to be paid back in one lump sum, but now, like personal loans, many lenders allow borrowers to pay back their payday loans in smaller, more manageable installments.
How Do Payday Loans Work?
Payday loans are short-term loans with smaller amounts that are accessible to borrowers who need funds between pay periods. Poor and bad credit scores are acceptable, and most borrowers receive their funds instantly.
Short-term loans do not require credit checks, making them a perfect solution for those with not-so-great credit. The cost of living is high in Nova Scotia, and many people need extra funds to cover those costs.
The rising costs of housing, automobile leases and loans, insurance, food, and other daily expenses can get in the way of affording a nice living. Cash advances are the best way to be financially secure, especially when payday is still weeks away.
Banks and credit unions can take days or weeks to review the large amounts of personal loan applications, wasting precious time for the borrower who needs funds fast. Banks also require more detailed information and strict credit checks.
Get your loan with these 4 easy steps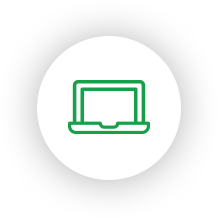 Apply online in minutes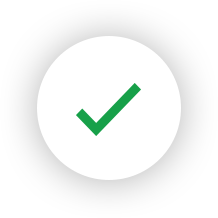 Receive instant approval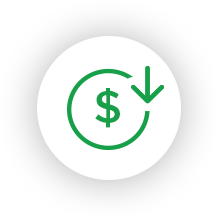 Direct deposit in your bank account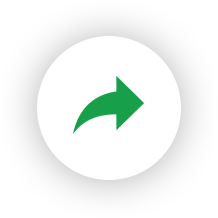 Repay upon your next payday
Short-term Loans and Their Benefits
Credit Club Loans is a licensed lenders that offers secure cash transfers with instant decisions, so you never have to wait to get approved. We do not share your personal financial information with anyone for any reason.
With fast, easy, secure service, there's no reason not to reach out and see how seamless the process is. We provide you with transparent costs, so you know the total amount of what you are borrowing, all upfront.
How To Apply for a Payday Loan in Nova Scotia
When you require cash quickly, our professionals can help secure a payday loan for you. Regardless of why you're applying for the loan, these funds will help you financially and add Canadian dollars to your Nova Scotian bank account.
After submitting the online application, our professionals start working on getting you approved. Approval typically takes around ten minutes; afterward, you will receive the information for your approved amount.
Please note that the process can take up to 30 minutes to receive the loan confirmation during peak hours. The confirmation includes the agreement for you to review and the approval notice for the payday loan.
Once you've read and signed the agreement, Credit Club Loans will instantly transfer the money into your bank account. If you have any questions or concerns about the system, our trusted customer service agents are on hand to assist you.
No Credit Check in Nova Scotia
A poor credit history isn't a factor with us! We think you should have access to the money you need when you need it and be able to request a cash loan from one of our professional lenders in Nova Scotia, Canada.
Most loan lenders and big banks look at your credit score before they'll even speak to you. However, with our service, we look at other factors for paying back loans, like your checking account and other financial soundness indicators, such as a direct deposit from your job.
Get Instant Approval for Online Payday Loans
Credit Club Loans is a licensed lender for all payday loans throughout Canada, including Halifax and Dartmouth. We now offer 24-hour payday loans anytime during the week in Nova Scotia. Simply provide us with your home address, information about your employment, and banking information. Once the application is submitted, the decision is instant.
You can apply online with Credit Club Loans for payday loans of up to $1500. That is the maximum amount provincial legislation currently allows. Depending on your banking institution, the availability of bank transfers is more seamless than ever.
Get Payday Loans Instantly Online
No one wants to go to the bank and stand in long lines to fill out detailed, extensive forms, only to be denied credit at the end of the whole process. So instead, use Credit Club Loans to expedite the application process with a simple online process that takes mere minutes.
Looking for a payday loan can be a hassle, especially in person. Online, you can view and save documents to your device and view the details of your application seamlessly and effortlessly. With our service, a customer service representative is always available to assist you.
Because we take our customers' privacy very seriously, we never share any of your personal information with other third parties. We strive to protect all loan information using the most secure technology available.
While you do need a reliable source of income, we never check your credit. Having good or bad credit should never be a factor in getting a payday loan in Nova Scotia. All you need is your name on your bank account and an email address and phone number.
You will receive your cash advance through our secure E-Transfer payday loan system.
Receiving Payday Loans Directly To Your Bank Account
At Credit Club Loans, we understand that you need access to your funds as soon as possible. Therefore, we provide quick and easy payment methods, typically with no holds and with instant accessibility.
After applying for a payday loan and getting approved, the money will either be deposited directly into your Canadian bank account or sent via e-transfer within a few minutes. Before providing your bank account information, check that your full legal name is on the account. You will be required to provide the bank's name and account number where you want the funds added.
Repaying Payday Loans
For our services, payday loans must be paid back within 62 days and incur a small fee of $19 for every $100 borrowed. So, if your loan is for $100, you will be required to pay back $119 in convenient repayment terms.
With this loan, you will be able to pay those unexpected bills and cost of living expenses all before you receive your next paycheck. Once the first two payday loans are paid in full, you can apply for other short-term loans that will better fit your financial needs.
The minimum repayment time for a Credit Club Loan is 7 days, with that amount possibly extending up to 62 days. However, loss of employment and other unexpected costs and expenses may cause you to request a more extended plan to pay off the borrowed amount.
Accessibility Benefits
Having access to an online portal for payday loan application services is an excellent option for people who are too busy and don't have the extra time to wait in line at the bank or credit union. The online payday process is quick and seamless, making the whole system easy to complete any day of the week.
Regardless of your situation, payday loans in Nova Scotia are accessible to those working during regular business hours and those who don't. No matter the hour or the time, Credit Club Loans works at a time that is perfect for you.
We accept many government benefits and assistance to get you a payday loan. If you are on welfare, have a pension plan, or have any other form of disability, we have many professional lenders who can help you with answers to all your questions.
In addition, our social assistance program can help those who need a little bit more assistance in getting a short-term payday loan.
Borrowers in Nova Scotia will love that our application takes less than five minutes to complete. So wherever you are, whatever your needs are, Credit Club Loans can help you get a payday loan.
Borrowing Responsibly and Avoiding Non-payment
A payday loan in Nova Scotia can offer a short-term solution to unforeseeable financial expenses you did not expect. Getting instant access to funds can be a great way to avoid other, less convenient types of loans, including personal loans and other short-term loans.
Short-term payday loans are excellent for fast and efficient financial hardship resolution. However, they are not a long-term or quick fix. Be a responsible borrower by paying the loan term agreement on time and avoiding the fees that can occur with nonpayment. Financial freedom will come with being responsible for paying your loan repayments back on time.
Always read through the loan agreement so you understand the repayment options. Then, make a financial plan for the funds you plan to borrow so that they're used responsibly and you can make on-time payments.
Taking your first loans seriously will help establish a solid relationship with the licensed lender and allow you to apply for more cash advances when you need them.
Understanding and Planning Payday Loans
Payday loans are great options for people in any situation. Whether you're a student or the family breadwinner, a part-time or full-time worker, payday loans allow you to handle financial stress and plan for the future.
Determine the loan amount you need and visit the website to start an application with Credit Club Loans. Plan how you will budget the funds you will need and make payments on time to ensure you avoid fees.
The savings you incur with payday loans are exponential to the unpredictable expenses and fees that come at you with no warning, such as unexpected medical costs or expensive repairs to your car or home.
Sometimes customers borrow more than they can handle and accumulate even more debt, making it harder for them to pay off the initial loan. This can happen when customers borrow multiple sources of funds from numerous lenders, and the different interest rates become too high. In addition, sometimes fees can be hiding in the fine print and you don't always know what you are actually paying. Borrowers then have issues during the payback process.
With Credit Club Loans, we work with you to ensure you can pay back your loans quickly and efficiently. Our initial loan payment length is two weeks and goes all the way up to two months, or 62 days.
Instant Payday Loans in Nova Scotia–Apply Today!
Applying for payday loans online in Nova Scotia, Canada, is easier than ever. Skip the long wait times and long, drawn-out forms by applying from home. Find out if you are eligible for a short-term payday loan within minutes.
Choose Credit Club Loans and experience our highly-rated customer service and professional lender assistance. No one should be denied a short-term payday loan based on their insubstantial credit.
Payday loans through Credit Club Loans are super convenient and easy. You can get approved online within minutes, and no documents need to be sent through the mail as everything is online! So fill out an online form with us today to see how we can help you with your first payday loan.
Nova Scotia Locations
Credit Club is a licensed lender in Nova Scotia. Not all cities are listed, we cover the province as a whole
Get your loan with these 4 easy steps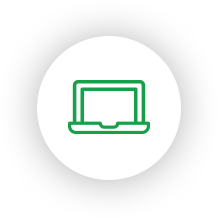 Apply online in minutes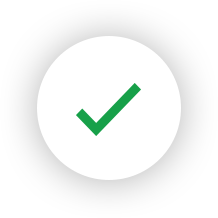 Receive instant approval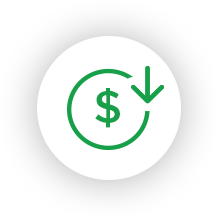 Funded directly in your bank account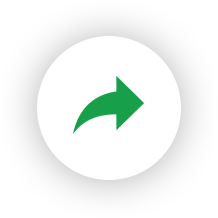 Repay upon your next payday
Apply for a loan now