Cape Breton, Nova Scotia
Get an Online Payday Loans in Cape Breton Now!
For up to $1500
In as little as 30 minutes!
Apply now
Looking for a quick and reliable solution to your financial challenges in Cape Breton, Nova Scotia? Look no further than Credit Club, a trusted direct lender specializing in payday loans.
We understand that unexpected expenses can arise at any time, leaving you in need of immediate cash. Whether it's a car repair, utility bill, or any other urgent expense, our innovative loan business model is designed to offer quick and hassle-free payday loans to individuals in need.
Let us guide you through our seamless online application process and flexible payment plans, offering you an affordable solution to meet your urgent financial needs.
Easy and Convenient Online Application Process
Residents of Cape Breton, Nova Scotia, can conveniently apply for an online payday loan through Credit Club, available 24/7. Our user-friendly digital platform offers flexibility, allowing you access to swift online cash anywhere, anytime.
To be eligible to apply for a Cape Brenton online payday loan, you require the following:
- An email address
- An operating phone number
- An active banking account in your name
- Proof showing steady and consistent income
The application process is quick and straightforward, taking only a few minutes to complete. If you're a returning one, we make the process easy by storing your previous information in your user account. For new users, you'll need an extra minute to fill in your details.
Simply gather the required details, fill in the necessary fields regarding personal information, employment, income, and banking, and click the Submit Application button.
You'll receive your approval notice within minutes, along with the loan agreement, for your review and signature. You can then use your loan to fulfill your financial obligations stress-free!
Calculate your loan now!
No Credit Checks, Just Quick Approvals
Credit Club believes that your credit score shouldn't be a barrier to accessing the funds you need. We understand that financial setbacks can happen to anyone, and everyone needs speedy cash at one time or another. That's why we focus on your current financial situation.
Unlike traditional bank loans, payday loans provide an opportunity for individuals with bad credit, no credit history, or those going through bankruptcy to access fast cash.
We do not perform credit checks or examine your credit history for eligibility. Instead, we use alternative methods, such as automated checks of your bank account, to determine your ability to repay the loan.
Our innovative algorithmic system assesses your bank statement and income verification, ensuring that we provide quick and encouraging responses to all applicants, regardless of their credit score.
Flexible Repayment Options for Cape Breton Residents
At Credit Club, we prioritize responsible lending practices and offer flexible repayment options tailored to your unique financial circumstances.
Our payday loans are designed as short-term solutions, allowing you to repay the borrowed amount on your next payday.
We understand that everyone's financial situation is different, which is why we work with you to create a repayment plan that aligns with your budget. Whether you prefer weekly, bi-weekly, or monthly payments, we can accommodate your needs.
Our friendly customer service representatives are available to discuss the details of your loan agreement, answer any questions you may have, and provide guidance throughout the repayment process.
Transparent Terms and Affordable Rates
Transparency is at the core of our lending practices. We believe in providing clear terms and conditions so that you fully understand the cost of borrowing. Credit Club adheres to the regulations set by the Provincial Government of Nova Scotia, ensuring that our interest rates and fees are fair and affordable.
Our fees are calculated based on a fee structure of $15 for every $100 borrowed. You can trust us to provide an upfront breakdown of all fee obligations associated with your loan, empowering you to make informed financial decisions.
Swift Funding Process for Cape Breton Residents
We know when you're facing a financial emergency, time is of the essence. That's why we've streamlined our funding process to ensure swift online cash. Once your loan is approved, we provide instant loan approval and present you with a borrowing agreement to review and sign.
Once the signed documents are returned, we swiftly transfer the loan amount directly into your active bank account. Our goal is to provide you with the funds you need when you need them the most without unnecessary delays.
An Alternative to Predatory Lenders
At Credit Club, we pride ourselves on being a responsible and reputable payday loan provider. We stand as a trustworthy alternative to predatory lenders who exploit individuals in vulnerable financial situations.
We genuinely care about your well-being and are committed to offering fair and accessible payday loan options. Our commitment to responsible lending includes transparent terms, competitive rates, and a customer-centric approach.
With Credit Club, you can feel confident that you're working with a reputable lender dedicated to your financial stability.
Responsible Borrowing Practices and Avoiding Non-Payment
While online payday loans offer convenience during financial emergencies, it is essential to practice responsible borrowing and ensure timely repayments.
We encourage you to thoroughly read and understand the terms outlined in your loan agreement, including the repayment options. Failing to repay the loan on time may result in additional fees and costs as specified in the agreement.
By understanding the repayment terms and fulfilling your obligations, you can avoid additional non-payment costs.
Online payday loans are an affordable and accessible solution for short-term financial needs, providing a way to address immediate necessities such as car repairs, utility bills, or other urgent expenses.
However, for severe debt or long-term repayment plans, alternative options may be more suitable.
Explore Alternatives to Payday Loans in Cape Breton, Nova Scotia
If you are facing severe debt or require a long-term repayment plan, there are alternative solutions beyond payday loans. Financial institutions and government-funded programs may offer assistance tailored to your specific needs.
Consider exploring options such as personal loans, micro-loans, or seeking advice from reputable financial advisors. These alternatives can provide more comprehensive support and help you regain control of your financial situation. It's crucial to choose the option that aligns with your long-term goals and provides the necessary financial solutions.
Speedy Cash When You Need It
When you need fast cash in Cape Breton, Nova Scotia, Credit Club is here to offer accessible payday loan solutions. Our online application process, combined with responsible lending practices, ensures a seamless and secure experience.
We prioritize your financial well-being, and our commitment to ethical lending sets us apart from predatory lenders. Trust us to be your partner in overcoming short-term financial setbacks.
Apply today and experience the convenience and affordability of our payday loans in Cape Breton, Nova Scotia.
Get your loan with these 4 easy steps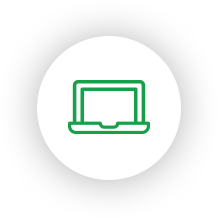 Apply online in minutes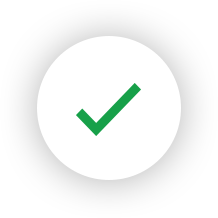 Receive instant approval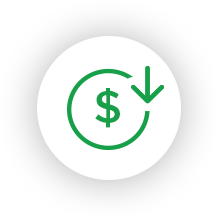 Funded directly in your bank account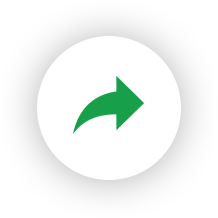 Repay upon your next payday
Apply for a loan now