Kelowna, British Columbia
Get an Online Payday Loans Kelowna Now!
For up to $1500
In as little as 30 minutes!
Apply now
Enjoy the convenience of online payday loans in Kelowna with Credit Club. Many Canadians need fast cash to pay necessary expenses like unexpected medical bills and car repair costs or pay bills quickly.
As a direct lender of online payday loans, Credit Club helps Kelowna residents get payday cash advances with no credit checks and meet their immediate money needs from the comfort of their homes.
Apply Online in Minutes
Kelowna residents can easily get an online payday loan in minutes. No more waiting in line; Credit Club's discreet and secure servers make getting payday cash advances easier.
All users have 24/7 access to the Credit Club online payday loan application, where they can apply for a loan and get approved within minutes.
Credit Club is one of Canada's only short-term payday loan providers that offer advanced cash for unemployment insurance, disability checks, welfare checks, pension payments, and more.
Without spending a dime on gas, you can have cash deposited into your bank account with no hidden charges. The online application process takes minutes, and you'll get approved within five minutes to half an hour.
Calculate your loan now!
Instant Approval Gets You the Money You Need
Signing up with Credit Club is effortless. You'll get instant approval for a payday loan within minutes of applying. All new signups must enter their essential information, personal details, income information, and banking information, on the 24/7 online payday loan application.
Expect to wait between five to 30 minutes to get approved once the online application is complete and submitted to Credit Club. After we approve your online payday loan in Kelowna, you'll get a notification and see the money in your bank account within minutes.
Credit Club doesn't do credit checks at any point in its loan approval process. Instead, we use your bank statement and current income to determine your eligibility for a payday loan.
All of our data is stored on a highly secure network, so you can feel confident knowing your data is safe and never sold to third parties.
After you've received approval for your short-term payday loan, you'll need to sign the loan agreement to get access to Credit Club's fast cash payday loans.
Repay the Loan When You Receive Your Payday
Credit Club provides short-term loans, usually between $100 to $1,500, to help Kelowna residents cover critical expenses between paydays.
All customers get the same loan rate with a $15 fee for every $100 borrowed and no hidden additional fees. So, for example, if you need an extra $400 for work equipment before payday, you'll owe $60 on top of the $400 on your next payday.
With instant transfer features, Credit Club instantly helps clients transfer payments so they can start paying off their loans as soon as their next payday.
Clients have loan terms that are usually seven to 17 days but can extend longer depending on their circumstances. For example, if you need a larger loan beyond one paycheck, you can extend your loan terms up to 62 days with Credit Club. Remember, extended terms have higher fees than standard loan terms.
What Are Payday Loans?
Payday loans are cash advances that help to cover expenses that arise before payday. A payday loan is a short-term loan that gets repaid on your next payday. For millions of Canadians living paycheck to paycheck, having access to fast cash as a short-term solution to financial troubles makes all the difference.
We offer short-term payday cash advances between seven to 17 days, depending on your work payment schedule. Whether payday is just a few days away or not until next week, Credit Club offers you the flexibility to get paid when you need money the most.
Offering loans between $100 to $1,500, Credit Club helps customers get back on their feet and pay for essential things like car repairs to ensure they can get to work, unexpected medical expenses, and critical bills.
This short-term solution is a lifeline for those who need help to get by financially during a time of unexpected but necessary spending requirements.
How To Apply for an Online Payday Loan in Kelowna with Credit Club
Unlike payday loan providers that require in-person visits, Credit Club offers the flexibility and convenience to request a short-term cash advance 24 hours a day and seven days a week on our easy-to-use digital platform compatible with all internet browsers, iPhones, and Android devices.
When you need fast cash for groceries, bills, or any necessary expenses, you can use our online or mobile platform to get approved within minutes for a loan. Whether you're on the bus, at the checkout, or in a jam, it takes only a few moments to get the cash you need with Credit Club.
To apply for an online payday loan in Kelowna with Credit Club, provide us with the following details:
- Full Name
- Email address
- Phone number
- Active bank account in your name
- Proof of steady and consistent income
Once you've gathered the essential information, fill out the details on the application form from our digital platform. New customers will need to be approved, which typically takes between five to 30 minutes. Returning customers will have their details saved in Credit Club's secure servers for instant access to fast cash loans once they submit a request.
After you've filled in the form with your personal details and bank information, click the Submit Application button. You'll get an email with instant approval. Once the loan agreement is signed, Credit Club will deposit money into your chosen bank account within five minutes.
Can I Get A Payday Loan in Kelowna Even With Bad Credit?
Bad credit scores can make it challenging to get a loan. We understand that financial expectations can happen unexpectedly, and having instant access to cash can help mitigate major losses. That's why we want to make it easy for anyone to access the money they need without waiting until their next payday.
You can get a payday loan in Kelowna even if you have bad credit. Instead of large loans, short-term loans don't require credit checks. Credit Club offers small loans between $100 to $1,500 as payday advances with proof that you'll have another paycheck to pay it off with.
Instead of conducting a credit check, Credit Club uses an algorithm to go through your bank statements to determine if you can pay back the loan. By providing bank information with consistent direct deposits from a verified income source, you'll be qualified within minutes of applying for your payday loan in Kelowna.
Responsible Borrowing Practices and Avoiding Non-Payment
Short-term loans can help alleviate the stress of financial burdens but are not a long-term solution to large-scale financial troubles. Practice responsible borrowing by making payments on time, and don't borrow more than you need.
Be sure to thoroughly read through your loan agreement to understand the terms of your loan before accepting it.
To avoid the potential of non-payment, Credit Club instantly transfers funds to your bank account and withdraws funds from your bank account once payday comes. While it's essential to stay organized when you accept a loan, we help our clients stay organized and make payments on time.
You'll get a reminder three days before your loan is due. On the due date, Credit Club will automatically transfer funds from your bank account as repayment, making it effortless to pay back your payday loans on time and ensuring you don't accrue additional charges for non-payment.
Get your loan with these 4 easy steps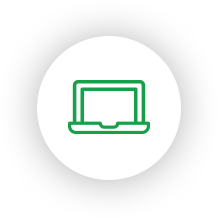 Apply online in minutes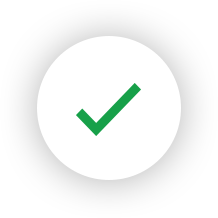 Receive instant approval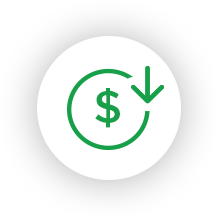 Funded directly in your bank account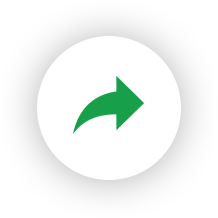 Repay upon your next payday
Apply for a loan now