Chilliwack, British Columbia
Get an Online Payday Loans in Chilliwack Now!
For up to $1500
In as little as 30 minutes!
Apply now
Are you in a financial bind, struggling to make ends meet? Do you have unexpected expenses piling up, leaving you feeling overwhelmed? Do you have a bad credit history and need a loan in British Columbia? If you answered yes to any of these questions, online payday loans can be a viable option for you.
Online payday loans are a type of cash advance loan that helps you bridge the gap between stipends, tackle unexpected economic challenges, or address urgent bills. They are fast, easy, and convenient solutions for your immediate cash needs.
Apply Online in Minutes
With our online platform, you can apply for a cash money loan anytime, anywhere, without having to visit a physical location or fax any documents. All you need is a valid bank account, a steady source of income, and a valid ID to qualify for a loan.
We do not conduct credit checks or require any collateral when reviewing your application. We use a highly secure system with an automated algorithmic process to assess your loan eligibility. This efficient evaluation typically takes between 10 and 30 minutes, depending on the time of day. As a result, you'll receive an instant approval response, eliminating unnecessary waiting periods.
Calculate your loan now!
Get Your Payday Loan Fast With Instant Approval
We make it easy for you to access your funds as soon as possible. Once you sign the loan agreement, we will send you an easyfinancial loan via Interac e-Transfer within minutes. You can use the money for whatever purpose you want, as long as you repay it on your next payday.
Payday loans are different from equity loans or other types of secured loans that require you to put up your property or assets as collateral. With payday loans, you are borrowing against your future earnings. The loan amount and a fee are deducted directly from your bank account or through a post-dated check provided to the lender.
We are transparent and upfront about our fees and charges. We charge a flat rate of $15 per $100 borrowed for our financing loan services. This means that you will know exactly how much you have to repay before taking out the loan. For example, if you borrow $200, you must repay $230 (i.e., $200 loan amount + $30 fee).
Repay the Loan On Your Next Payday
Payday loans are meant to be short-term solutions for your immediate cash needs. They are not intended to be long-term or high-cost loans that can trap you in a cycle of debt. Therefore, we advise you to repay the loan on your next payday or as soon as possible. Payday loans typically have a minimum duration of 7 days. However, the length of the loan term can be extended based on your schedule and circumstances.
If you are looking for a fast and easy way to get cash in Chilliwack, British Columbia, online payday loans are an ideal option for you. Our loan application process is simple and straightforward. You can complete it online in just five minutes and get approved instantly.
To learn more about our loan approval process and our terms and conditions, please visit our website or contact our customer service team. We are happy to answer any questions or concerns you may have about our online payday loans.
We understand that sometimes life throws unexpected curveballs at us and we may need some extra help to get out of debt. That is why we offer various loan debt relief options for our customers who are struggling to repay their loans. We can work with you to find a suitable repayment plan or refer you to some reputable debt counseling agencies that can assist you with your financial situation.
Please note that you are responsible for repaying the loan amount and the loan fee on or before the due date. Failure to do so may result in additional charges, penalties, or legal actions. We encourage you to contact us as soon as possible if you anticipate any difficulties in making your payments.
We appreciate your trust and confidence in our online payday loans. We hope that we have provided you with a satisfactory and hassle-free experience. If you prefer to apply for a loan in person, you are welcome to visit our store in Chilliwack, British Columbia, where our friendly and professional staff will be glad to assist you.
Regarding the loan term, payday loans typically have a minimum duration of 7 days. However, the length of the loan term can be extended based on your scheduled income. If you have a large loan amount or need more time to repay the loan, the rules can stretch up to a 62-day loan.
Repayment of a payday loan is usually due in full on the borrower's next payday or within the agreed-upon term. Lenders require access to the borrower's bank account or a post-dated check to secure the loan. When the due date arrives, the lender automatically withdraws the loan amount plus fees from the borrower's account or cashes the post-dated check.
What Are Payday Loans?
Payday loans are short-term loans taken out by individuals who need immediate access to cash to cover unexpected expenses or bridge financial gaps between paychecks. They provide quick and temporary financial relief until the borrower's next payday. These loans get repaid within a short period, usually around 17 days or until the borrower's next payday.
The simplicity and speed of obtaining payday loans make them attractive to people facing urgent financial challenges. The application process is straightforward, involving minimal documentation and quick approval decisions. Many payday lenders operate online, making it convenient for borrowers to apply and receive funds without visiting a physical location.
The borrowing amount for payday loans is generally limited, ranging from a few hundred dollars to around $1,500, depending on the lender and the borrower's income level. These loans address immediate financial needs, such as medical bills, car repairs, or emergency household expenses.
How To Apply for an Online Payday Loan
24/7 days a week, Chilliwack, British Columbia locals can have an online application with us. To be eligible for an online payday loan in Chilliwack, you will need the following:
- An email address
- A working phone number
- An active bank account in your name
- Proof of a consistent and steady income
Applying is simple; gather your information and start the procedure on our user-friendly digital portal. New clients require more time to provide information and finish the online application. However, if you have already purchased from us, updating and validating your data in your user account makes the process much simpler.
Once you have filled in the required fields for personal details, employment or income information, and bank account specifics, simply click the Submit Application button. Your approval notice should arrive within minutes, along with the electronic contract, for you to sign.
Upon agreeing to the payday loan terms, we will conduct an online e-transfer directly into your bank account in five minutes or less. Applying for a payday loan through Credit Club is an excellent choice when you need quick access to cash.
Can I Get A Payday Loan in Chilliwack Even With Bad Credit?
Unlike traditional bank loans, payday loans offer distinct advantages. These smaller loans are for short-term needs, and the best part is that we do not conduct a credit score check. We also recognize that circumstances such as bankruptcy can limit your options for obtaining quick cash from other lenders.
In Chilliwack, British Columbia, we make it possible for you to qualify for an online payday loan even if you have bad credit, no previous credit history, or are in the midst of bankruptcy.
Of course, it is still essential for us to assess your eligibility for a payday loan without relying on a credit check. Instead, we employ specific algorithms to examine your bank account for indicators demonstrating your ability to repay the loan.
Responsible Borrowing Practices and Avoiding Non-Payment
The convenience of obtaining an online payday loan, via an online high-speed personal loan application, offers numerous benefits to residents of British Columbia who find themselves needing cash advances.
However, exercise caution and thoroughly review the loan agreement before proceeding. Take the time to understand the repayment options available to you. Failing to repay the loan as per the agreed terms may result in additional charges.
Online payday loan options are particularly suitable for short-term personal loan payments. Their Payday loan services are a practical solution when you need to cover expenses such as vehicle repairs, utility bills, or other necessities. However, it's essential to recognize that payday loan debt relief options may not be the most suitable option for severe debt or long-term repayment plans.
In such cases, there are alternative online loan suppliers who offer more viable answers to managing debt effectively. Exploring these alternatives can provide individuals with more sustainable options for resolving their financial difficulties in the long run
Get your loan with these 4 easy steps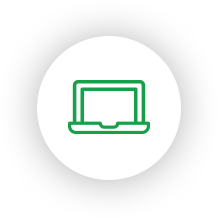 Apply online in minutes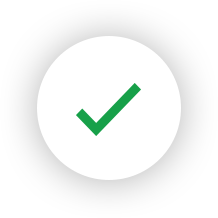 Receive instant approval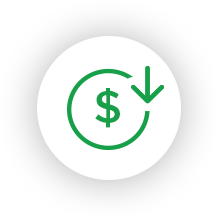 Funded directly in your bank account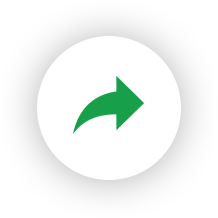 Repay upon your next payday
Apply for a loan now