Government benefits and assistance programs are vital for many families and individuals that struggle to make ends meet.
Being able to make enough money to afford housing, groceries, and other basic necessities is crucial to living a stable life and can't always be done without financial assistance. Unfortunately, sometimes it isn't enough, even with government benefits or assistance.
Unexpected bills arise sometimes. Whether it's medical bills, car troubles, maintenance costs, or something else, these aren't easy to plan or save for when you're already living on government assistance. When these unexpected bills arise, what can those on government assistance do?
Payday loans are a great solution to surprise and unexpected bills. Those on government assistance can use payday loans to supplement their monthly income when they fall on tough times.
In Canada, payday loans for people on government assistance are for Canadians that get a regular income through a government program. If you're on government assistance and feel like you need further assistance, payday loans may be the solution you're looking for.
Calculate your loan now!
What is a Payday Loan?
A payday loan is a short-term loan that has a higher interest rate than others, but it can come in handy when unexpected bills arise.
This cash advance can help end the cycle of debt by allowing you to pay off bills without having to wait for your next paycheck. Customers will pay higher interest rates on payday loans in exchange for fast service and even quicker access to funds.
Payday loans are available in Canada to all citizens, including those receiving government assistance. Usually, government benefits mean employment insurance (EI), but it can refer to other programs that help citizens with an established income.
EI, also called unemployment benefits and other government benefits, can be the primary source of income for unemployed Canadians who rely on the government to help with the bills. These benefits are fantastic, but sometimes they're not enough to cover all the bills that arise.
If an unexpected expense comes up, payday loans can help people collecting employment insurance fill in these financial gaps. Sometimes, employment insurance isn't enough to cover everyday costs, like rent, utilities, groceries, and more. Payday loans can also help in this scenario, and you can pay them back when you get your next paycheck.
Types of Loans Available
There are a few different payday loans you can apply for when you require fast cash. Canadians can apply for payday loans if they're on EI, but there are other instances where citizens on government benefits can apply.
Below are some of the payday loans you can apply for so you can determine which is the best for your situation.
Disability Income Payday Loans
To qualify for disability, you must be a Canadian citizen, unable to pursue and maintain gainful employment due to a mental or physical disability, and be under 65 years old. The disability payments should be enough to cover expenses since you're out of work, but things happen.
If you're unable to work due to a disability, whether temporary or permanent, you can apply for a payday loan when you need it. While the disability payments may be enough to cover most of your expenses, if it's not enough, payday loans can help cover the additional costs you have.
Child Tax (CCB) Payday Loans
Child Tax, also called Canada Child Benefit, or previously the Canada Child Tax Benefit, is a tax-exempt monthly payment issued by the government to families, with children, in need. The Child Tax aims to help families raise their children in a stable home, even when their income is insufficient.
The money from this benefit goes directly to families to provide proper clothing, housing, nutrition, and whatever else the children need. Payday loans are available to those that benefit from the Child Tax, and they can use their monthly payment from the government.
Ontario Disability Support Program (ODSP) Payday Loans
The ODSP is specifically for individuals in the province of Ontario that have a substantial physical or mental impairment. The impairment has to be continuous or recurrent and is expected to last one year or more to receive benefits from the ODSP program.
The ODSP issues monthly payments, which serve as the individual's source of income. You can take out payday loans while you receive money from the ODSP to supplement anything else you need to pay for.
Canadian Pension Plan (CPP) Payday Loans
A CPP payday loan can be up to $1,500 and is available to those living off their pension. These affordable loans can be lifesavers because many retired Canadians rely on their fixed source of income from their pension fund.
Still, if unexpected and significant expenses come up, they can be challenging to manage, like medical bills.
Convenient loans can quickly cover the costs of these expenses and help retired individuals avoid taking on any additional debt. This loan for pensioners can be vital to keeping them in their homes and updated on all their bills.
Serious debt or missed rent payments may cause older individuals to give up their lifestyle, which is a challenging situation to handle when you're too old to have gainful employment.
Assured Income for the Severely Handicapped (AISH)
AISH is a monthly living allowance for disabled or sick individuals who can not work due to their health conditions. Individuals must be at least 18 years old, have a severe handicap like epilepsy, and be Canadian citizens.
This type of government benefit is for people that will likely never be able to work because of their disability and must rely on government assistance to live comfortably.
While the established income from the government helps with most basic necessities, sometimes other bills come up, and it doesn't cover everything. You can receive AISH payday loans when you need to cover additional expenses.
Options for Those With Poor Credit
While some payday lenders will do a credit check and base their decision on it, there are options out there for individuals on government credit with bad credit or no credit. Credit Club is a great option for Canadians who need a payday loan but have bad or no credit score.
Credit Club uses other qualifiers to determine who is eligible for this additional loan without basing it on applicant credit scores.
Quick and Easy Loans Available
If you find yourself needing supplemental income for unexpected expenses, payday loans are a great source. The process is quick, requires no credit check, and you'll receive your funds in a matter of hours. You can apply for these instant loans any time of day.
Once you have your loan, you can use the money for expenses, but you'll need to pay back your lender within 14 days. There are cases where you can file for an extension. If your lender grants you an extension, you can have up to 62 days to pay the loan back.
You can qualify for a particular type of loan for those who use payday loans more than once. After paying back one or two loans on time, within the 14 days, you can now repay any payday loan you get over the course of 63 days and in three separate installments.
When we say the process is fast, we mean fast. In a matter of minutes, you can complete the application and get the money you need into your bank account.
The applications should only take a few minutes, but you'll want to double-check that all your information is correct before submitting it. Checking for accuracy ensures that you can get your money fast. If there are errors, this can delay the process.
Once you've entered and double-checked everything, Credit Club's secure algorithm will run through your bank statements to determine how much you'll qualify for. Most of the time, it only takes ten minutes to hear back, but it can take 30, depending on how busy we are.
You'll sign your digital loan agreement, and then you'll have your money shortly. We send e-check three times a day and even more on weekends, so you can have your money within hours of getting approved.
Payday Loans with Government Benefits FAQs
There's a lot to learn about payday loans. If you still have questions about them, these are the two most frequently asked ones on the topic.
Can I get loan approval even if I have bad credit?
Yes, even if you have bad credit, you can still qualify for a payday loan. Credit Club doesn't run credit checks on applicants, even if their credit score is low. A poor credit score or lack of one shouldn't determine if you can get the financial help you need to stay out of debt.
The Credit Club still needs to determine if you can pay back the loan amount, though. Applicants provide their bank account information, and we run a thorough check to find indicators of your financial situation and how likely you will be able to pay back the loan within the specified timeframe. The main thing we look for is regular, direct deposit paychecks.
How much can I borrow if I am on government benefits?
Depending on your financial situation, you can borrow anywhere between $100 and $1,500. Credit Club determines how much you can borrow based on your bank statements and the likelihood of you being able to pay back the loan on time.
Keep in mind that there will be borrowing costs associated with your loan. These are typically small, but you'll want to keep this in mind.
Since you're on government benefits, the country dictates that you can not get more than $1,500 per payday loan while receiving these benefits. You may be able to find some lenders willing to lend more, but it's unlikely.
Conclusion
Just because you receive government benefits in Canada doesn't mean you don't need further assistance from time to time. Many people in this position assume that they won't qualify for a loan since they receive government benefits.
Luckily, payday loans are available for those who face unexpected expenses while relying on government programs for part or all of their income. If you're in a difficult financial situation, you can borrow up to $1,500 per loan to cover additional expenses while still receiving provincial or federal income benefits.
Credit Club provides you with the money you need fast. There are no hidden charges, and you'll be able to pay off whatever unexpected expenses you have within a matter of minutes after completing the online application.
Get your loan with these 4 easy steps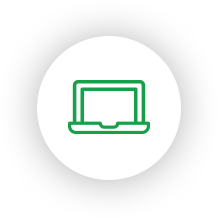 Apply online in minutes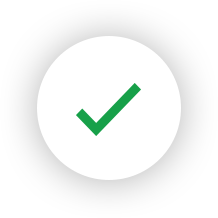 Receive instant approval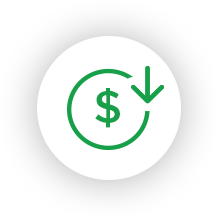 Funded directly in your bank account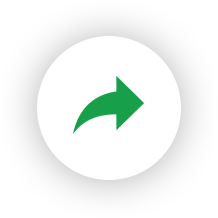 Repay upon your next payday
Apply for a loan now